The Loop
Kelli Kuehne and PlayKleen golf towels
A heralded amateur golfer and a winner on the LPGA, Kelli Kuehne has a new addition to her resume: entrepreneur.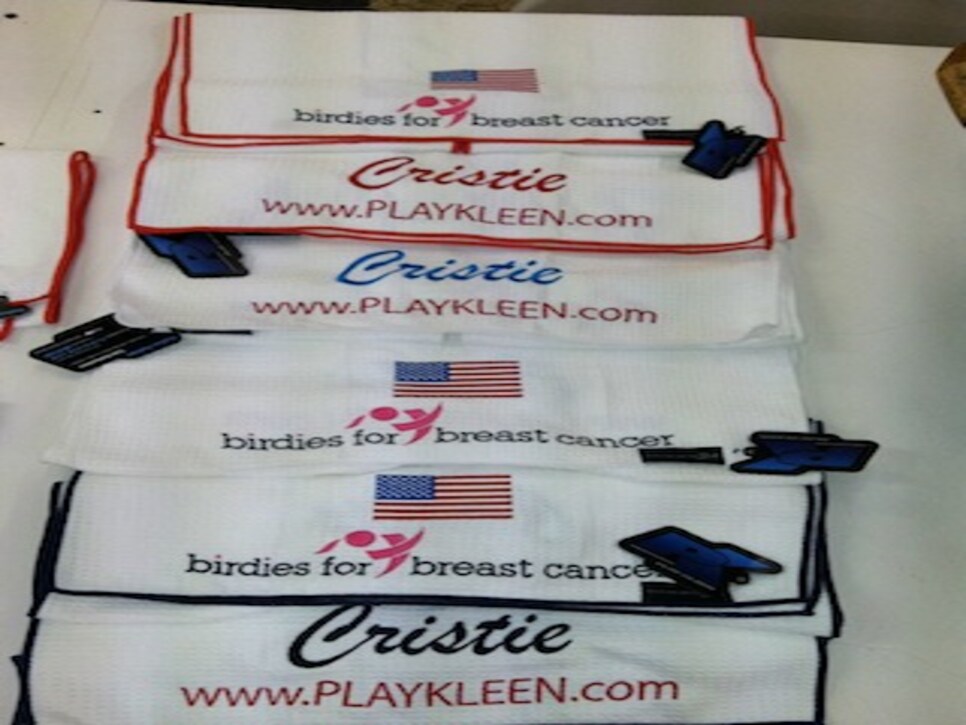 Kuehne, 35, who no longer plays competitive golf, is a co-owner and managing partner of PlayKleen, which produces waffle-patterned microfiber golf towels. Her long-time friend Cristie Kerr, winner of the Kingsmill Championship on Sunday, is among those using PlayKleen towels in professional golf. Kuehne's brother Hank uses them on the PGA Tour.
The company recently announced its line of towels now feature FlexTek pliable cleaning technology. It is said to absorb 300 percent of its weight in water without dripping.
"The idea is to make our towel more soft and pliable, soft enough to absorb water, but not too soft," she said.
PlayKleen offers an extensive customization program in which it uses sublimation printing, "more or less the microfiber version of silk screening," she said. High-resolution photos or logos can be heat-transferred onto the towel. "If I wanted to take a picture of my dog and put it on my towel I could," Kuehne said.
The company was founded by Travis Teeple, an avid golfer who had a business relationship with Kuehne's husband Paul Doremus. Teeple told Doremus he had a golf towel company. Doremus told Teeple his wife was a professional golfer. A partnership was formed.
"This was never really in my plans," Kuehne said. "The only job I ever had was playing. But I have to say it's been an amazing experience, a humbling experience, but very rewarding. It's kept me in an industry I love and am familiar with."
Kuehne won the U.S. Junior Girls championship, two U.S. Women's Amateur championships, a British Ladies Amateur and the Corning Classic on the LPGA.