The Loop
It was only a sidebar, but Jim Moriarty's piece on Kenny Perry at the Tour Championship drew your ire. Quoting the story: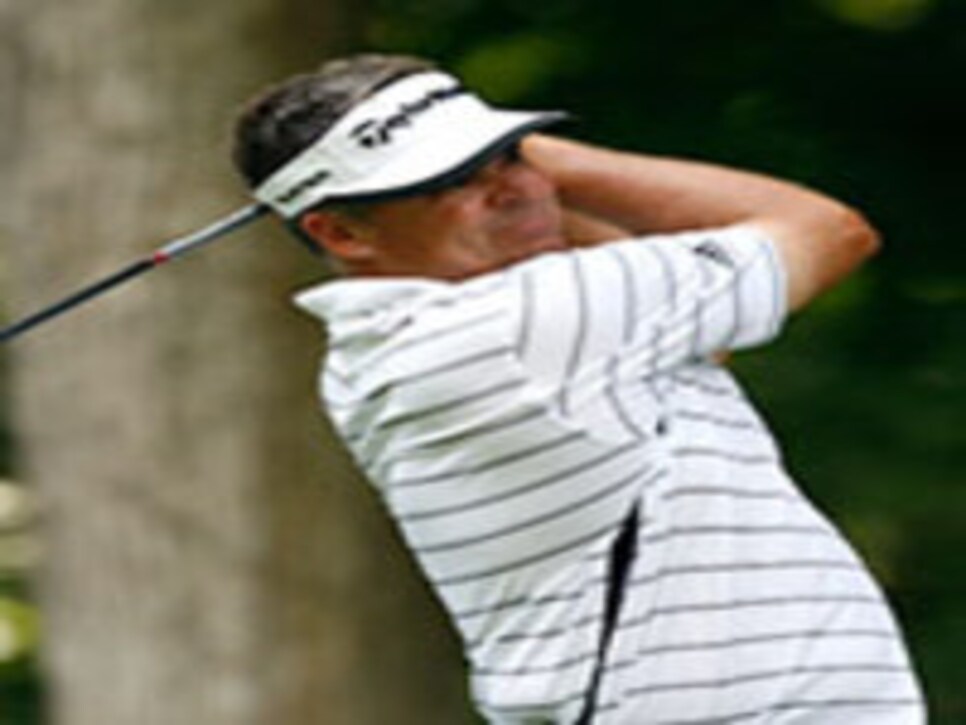 Perry made no secret of the fact that while his body was in Georgia, his heart was home in Kentucky. "I don't want to be here. Don't want nothin' to do with this deal" he said. "It's ruined [the] greatest week of my life, comin' here. It really has. I don't want to play golf. I want to go home and celebrate. I'm physically tired. I have no focus. I don't even care. I'm just trying to get my last-place check, post a 72-hole number and go home. This week has ruined my week, the week I geared up for my whole life. It's like winning the Super Bowl and then you go out to play a football game the next day.">
And now, quoting our readers, who found the comments beyond the pale:
I wonder if Kenny Perry realizes how shallow and callous he sounded about how bad it was to play in the Tour Championship at East Lake. If it was that bad just withdraw don't whine like a 5 year old. I live in a state where unemployment ia approaching nine percent, people have lost their jobs, houses and careers, reading his comments leaves a bad taste in the mouth of the common person fighting to keep his head above water, what a terrible weekend I had to play golf, and earn $370,000 oh, woe is me, nobody held a gun to his head and said you have to play, give me a break.>
__Note to Kenny Perry: You may want to choose your words a bit more carefully. I'm sure the emotions of your Ryder Cup week were still quite strong, but to call your week at the Tour Championship "the worst experience of my life, just about" might seem a little harsh in light of the financial crisis facing all Americans. As I've watched my retirement savings dwindle, I honestly believe I would be able to handle four rounds at East Lake plus $370,000 in prize money without complaining that my shoulder hurts or that someone asked me to pee in a cup for the second time in a year. If things are really that bad for you, Kenny, perhaps you'd like to switch places...you send out another 50 resumes trying to get a job and I'll play the best courses in the world for millions of dollars. Pete Gitlin Phoenix, AZ __
Has Kenny Perry, the winner, become Kenny Perry, the whiner? If he didn't want to go to East Lake, why did he go....to pick up his last place check, of course, in his own words. If he wanted to be in Kentucky so badly, why did he spend two days shooting a TaylorMade TV spot before heading home? Sorry, but I don't feel sorry for him, but I am glad to hear he is over one of the worst experiences of his life. Going from the high of the Ryder Cup to the low of East Lake and $370,000 must have been hard to take.>
That's keepin' it real, Kenny. But the thing is, there's this other reality out there right now....