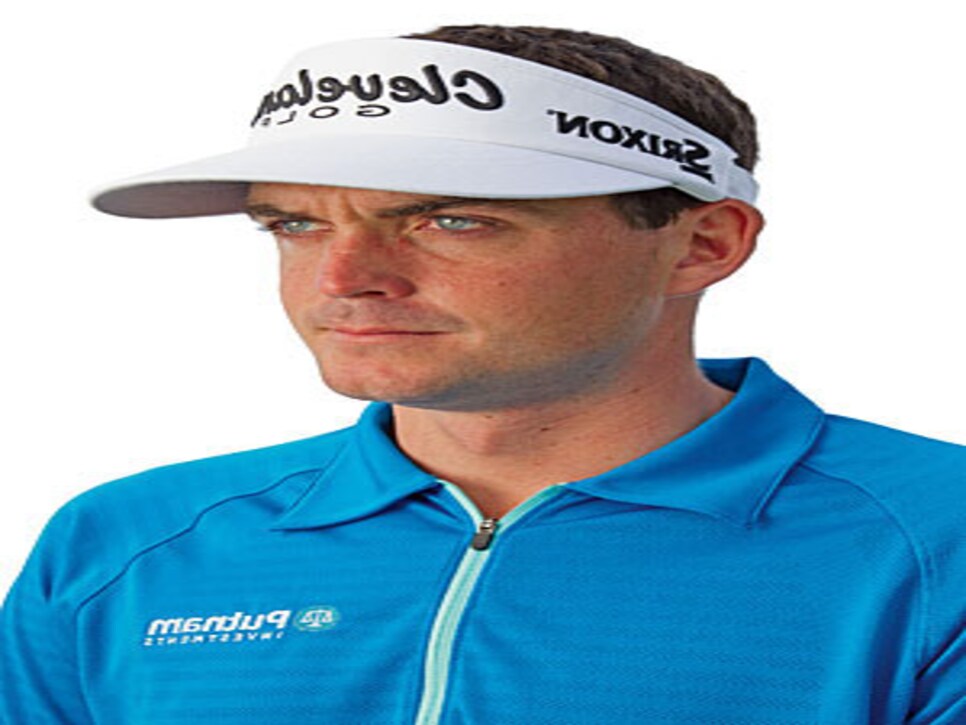 Why do we do it, this constant selecting and glamorizing of the next young star?
It's counterproductive. First, it devalues the real best players of the time. And the pressure it brings can undermine the desired result.
It's clearly a compulsion, driven in part by our modern culture's need to move to the next thing. There's also something deep and hard-wired going on. I think of the scene in "Moonstruck," when Rose Castorini asks the otherwise-dim Johnny Cammareri why married men chase women. From some primordial place, he pronounces, "Because he fears death."
Perhaps that line best explains why golf's aging baby-boomer demographic seems more susceptible to aggrandizing youth than ever.
The whole phenomenon is more understandable in the NBA, NFL or MLB, where the value of live, injury-free legs and arms among athletes with short career windows is indisputable. But youth is more a negative than a positive in professional golf. Sure, the astounding distance that limber-backs can produce is an asset, but especially with modern technology, it's easier than ever for older players to stay long enough. What's intriguing about competitive golf is how much there is to learn and refine, and how long the chase can last. A race well run eventually produces the best of Ben Hogan, Nick Price and, last year, Luke Donald. So what's the rush?
This is not to deny the force of youthful genius. In their early 20s, Jack Nicklaus, Seve Ballesteros and Tiger Woods all left images that will never fade. Rory McIlroy at 22 struck the same chord with his eight-stroke U.S. Open victory. It set off a hunger for more of the same, and jacked up projections for every 20-something with some panache.
But McIlroy has yet to prove he will be a prolific winner. We've also had to temper the projections of major winners Martin Kaymer and Charl Schwartzel. In America, former sure things Dustin Johnson, Rickie Fowler and Anthony Kim have been moved to a "show me" state. There's even a grudging wait-and-see adjustment toward Matteo Manassero, Ryo Ishikawa and, despite their precociousness, Patrick Cantlay and Bud Cauley.
At the risk of committing a coronation of my own, the young guy who most intrigues me is 25-year-old Keegan Bradley. Since his win at the PGA, he has gotten plenty of exposure throwing out first pitches, dropping pucks and tossing coins for his beloved New England professional teams. Though his glamorization is in full force, Bradley resists by retaining a self-image of the underdog out of St. John's who had to run the gantlet of the Hooters Tour, Q school and the Nationwide Tour before eking his way onto the PGA Tour in 2011. "The biggest thing for me is to continue to be hungry," he says.
He is being guided by instructor Jim McLean, who likes Bradley's knack for driving it long and straight and his ability to learn with remarkable ease. McLean has been putting Bradley through finishing school with a curriculum gleaned from the teacher's close relationships with Jackie Burke Jr., Claude Harmon Sr., Johnny Revolta, Harry Cooper and Ken Venturi. But as important as those skills will be, they won't outweigh the value of Bradley's competitive temperament.
"Keegan has a nice personality, a nice way about himself, and he likes people," McLean says. "But the thing about him that sticks out is that he is really tough."
The quality resonates with McLean, who didn't fulfill his great promise as a young player. "At Houston I roomed with Bill Rogers and John Mahaffey, and I played a lot with Lanny Wadkins. Those guys were tough, much tougher than I was. Keegan knows what it's like to have hardly any money left, to pull himself up after being knocked down. It's not the typical experience of so many of today's young players, and it's an advantage. He likes it when the big moment comes. That's actually a rare thing, and a big part of the puzzle of being really good. Another part is realizing the puzzle has a lot of pieces."