The Loop
Keegan Bradley contines to face belly putter backlash
PALM BEACH GARDENS, Fla. -- Since golf's governing bodies proposed to ban a stroke in which a club is anchored to a player's body, Keegan Bradley has felt like he's been under a microscope, and it's adversely affecting his game.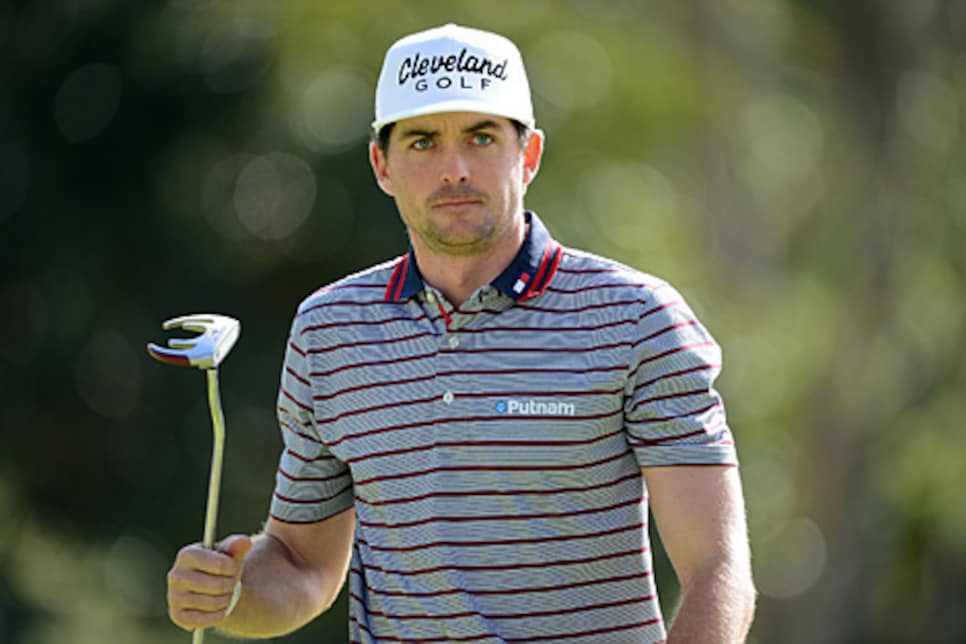 The first player to win a major championship by anchoring a belly-length putter, Bradley said Tuesday at the Honda Classic at PGA National that accusations by fans and some writers that he is cheating have become more common since the USGA and R&A announced an amendment to the rules on Nov. 28.
Bradley first heard a fan call him a cheater in December at the World Challenge, the invitational hosted by Tiger Woods. The catcalls have only increased, he said.
"It's been actually pretty difficult," said Bradley, who began the season with a T-4 at the Hyundai Tournament of Champions, but hasn't been in contention in a final round since. "Especially lately. I'm being called a cheater more than ever by fans, by some writers. . . . I can't imagine how people can say that to me or to anybody out here. It's been really difficult, and I'm sick of it to be honest. I'm ready for it to be over."
The issue isn't likely to end soon. Though the 90-day comment period pertaining to Rule 14-1b ends Thursday, the USGA announced Sunday that a decision on whether or not to adopt the rule would be delayed until spring. If golf's two governing bodies go forward, the new rule wouldn't go into effect until Jan. 1, 2016.
That commissioner Tim Finchem said that the PGA Tour does not support the ban has thrown the issue into further uncertainty. The tour joins the PGA of America in opposition to the proposed rule change.
"It's just a bit of a mess," World No. 1 Rory McIlroy said.
Bradley, who has slipped to 60th on the tour in the telltale statistic, strokes gained putting, said he wasn't surprised by Finchem's comments.
"Commissioner Finchem and the PGA Tour have always had their players' backs, no matter how big or small the group is," Bradley said. "You know, I'm very proud and makes me feel good that my tour, the tour I play on, has my back. I think now that this comment period that the USGA has been talking about, they have heard from two of the biggest organizations, golf organizations in the world, the PGA Tour and The PGA of America saying that they don't agree with the USGA.
"If they are really taking this comment period seriously, I think they really need to look at what's been said by both those organizations."
Meanwhile, the invective hurled towards him has seriously hurt Bradley.
"Some of the guys that have come out strongly against it, I don't understand," Bradley said. "Because it doesn't affect them, it affects me. . . . For the most part people are super respectful, but it's very easy to pick out those few, and the word cheater . . . it's amazing that people can say that. It's probably the worst thing you could ever say to an athlete."