The Loop
Kaymer is the world's forgotten No. 1 player
AUGUSTA, Ga. -- It's not often that the No. 1 player in the world can come into the Masters relatively overlooked. Certainly, it didn't happen during the reign of Tiger Woods, even last year when Woods was crippled by scandal. This year, however, the man who won golf's last major championship, Martin Kaymer, seems little more than an afterthought. Ladbrokes has four players, Phil Mickelson, Woods, Lee Westwood and Nick Watney, favored over him while in Vegas, Woods, Mickelson, Westwood, Graeme McDowell and Rory McIlroy are all thought to be sounder bets.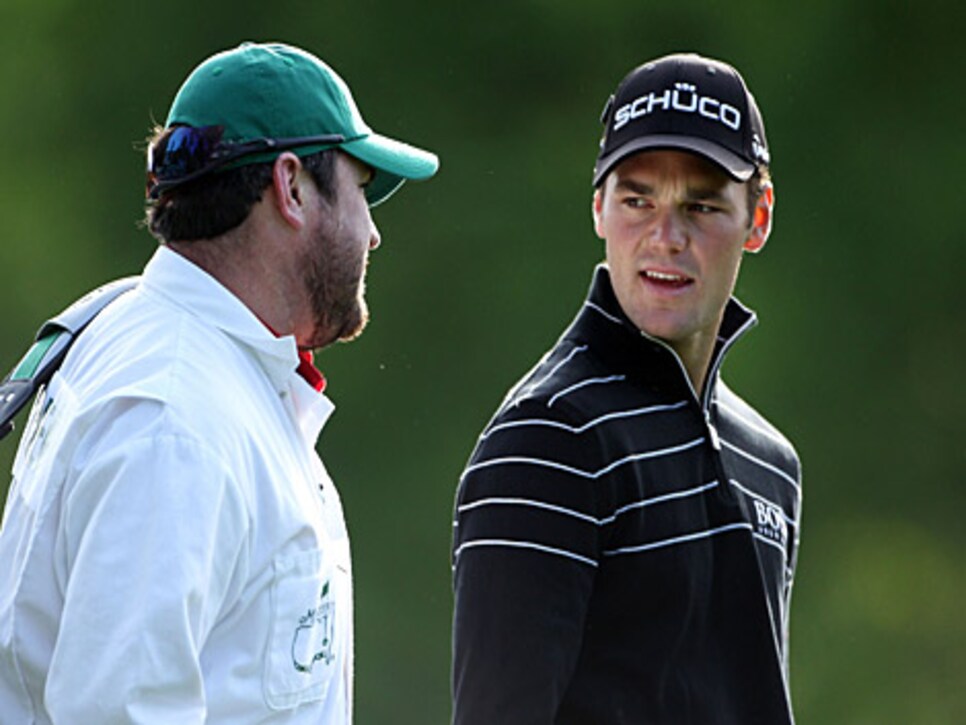 Despite winning the last major championship, Kaymer has gone mostly unnoticed this week. Photo by Getty Images
Kaymer's record at the Masters -- three straight missed cuts in three appearances -- is the biggest reason. This year the 26-year-old German changed his pre-Masters routine, spending a week practicing in Scottsdale, Ariz., and then a week relaxing and playing golf with his father and brother at nearby Sage Valley. "Well, if you do bad three years in a row, then you think you need to change something," said Kaymer. "Obviously, I have struggled here but, still, there's a reason why I am No. 1 in the world. So, we'll see what happens this week."
It's a nice feeling coming into the year's first major championship as the world's No. 1 ranked player, but that doesn't change the fact that the golf course doesn't favor Kaymer's preferred left-to-right ball flight. "The main problem for me was that a lot of people say, and I said it as well, that I struggle with the draw and that is the reason that I didn't play well here. But you can play well if you hit the ball straight. You don't need to draw the ball," said Kaymer.
Of course, there was some guy named Nicklaus who favored the left-to-right ball flight who had a pretty good record at Augusta National.