The Loop
Kauai Update: Makai Is Open For Play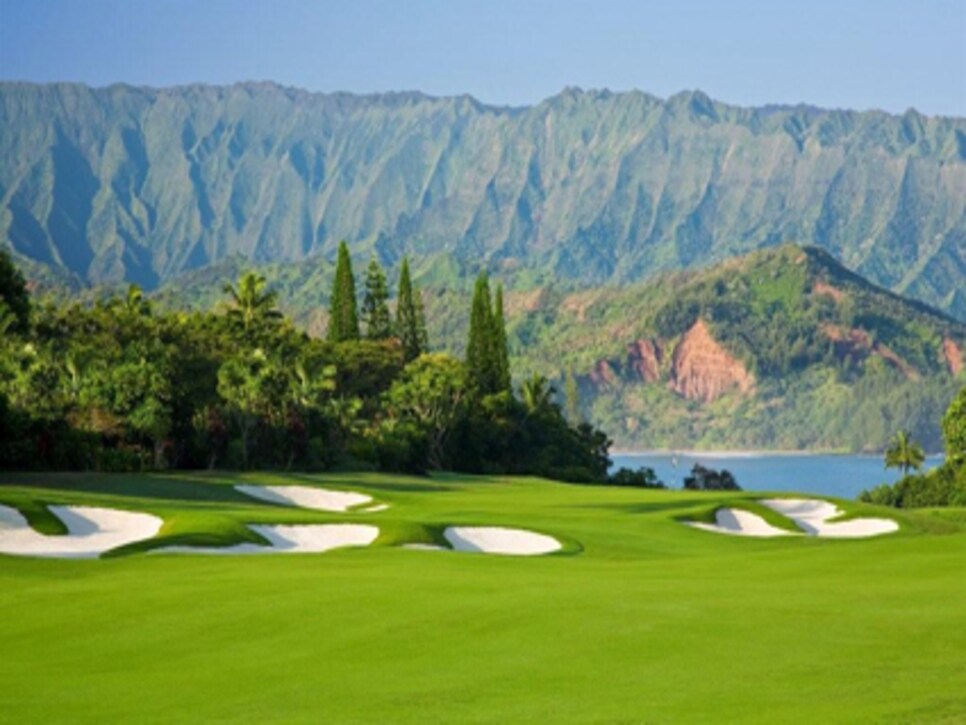 Well, I'm pleased to report that the 18-hole championship course is open (pictured above). And for a guy trapped in the frigid cold and buried in the snow of the Northeast, looking at that picture (pick one), it makes me want to catch a cab to JFK. (At the very least -- hit a heated stall at Randall's Island driving range, tucked under the not-so scenic Triborough Bridge.)
Designed (in 1971) and renovated by Robert Trent Jones, Jr., the Makai will charge $200 as a standard rate (which is now as much as the neighboring Prince Course, ranked No. 67 on Golf Digest's list of America's 100 Greatest.) Pay $400 and play three rounds at the Makai within seven days. Stay at least five nights (rates start at $610 per night) and get unlimited golf for two (includes free rental sets).
The other nine holes at the Makai, the Woods course (no relation to Tiger), is scheduled to open April, 1.
Happy Friday from Taylor the surf instructor. (And she's not just a pretty face.) Here's a link to more about her ability to teach and her aspirations to be a chef.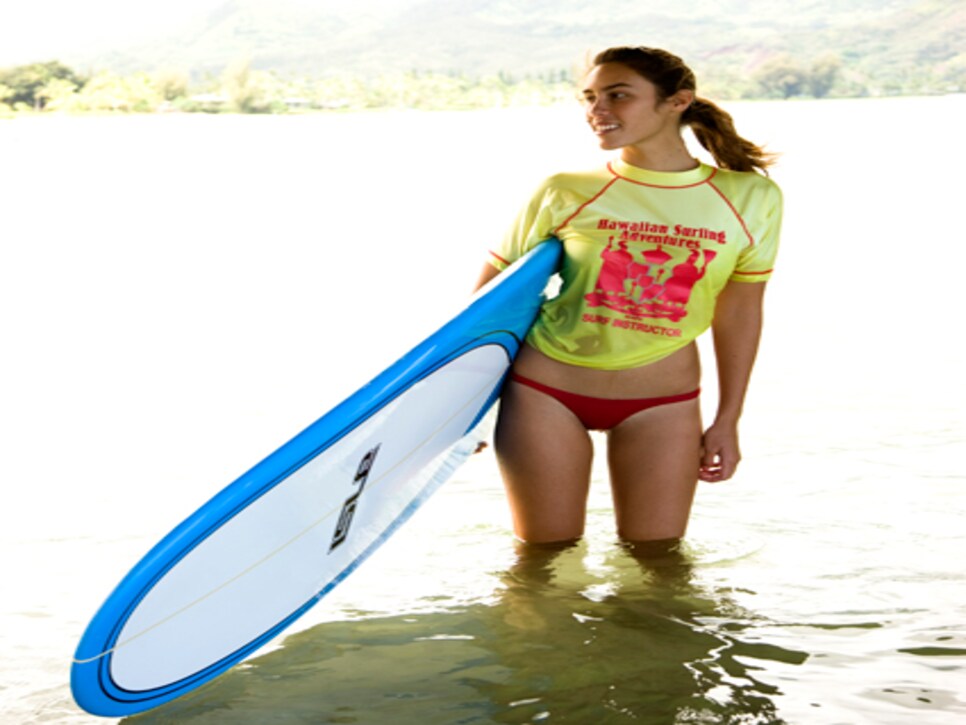 (Photographs provided by Makai Golf Course and Walter Iooss Jr.)