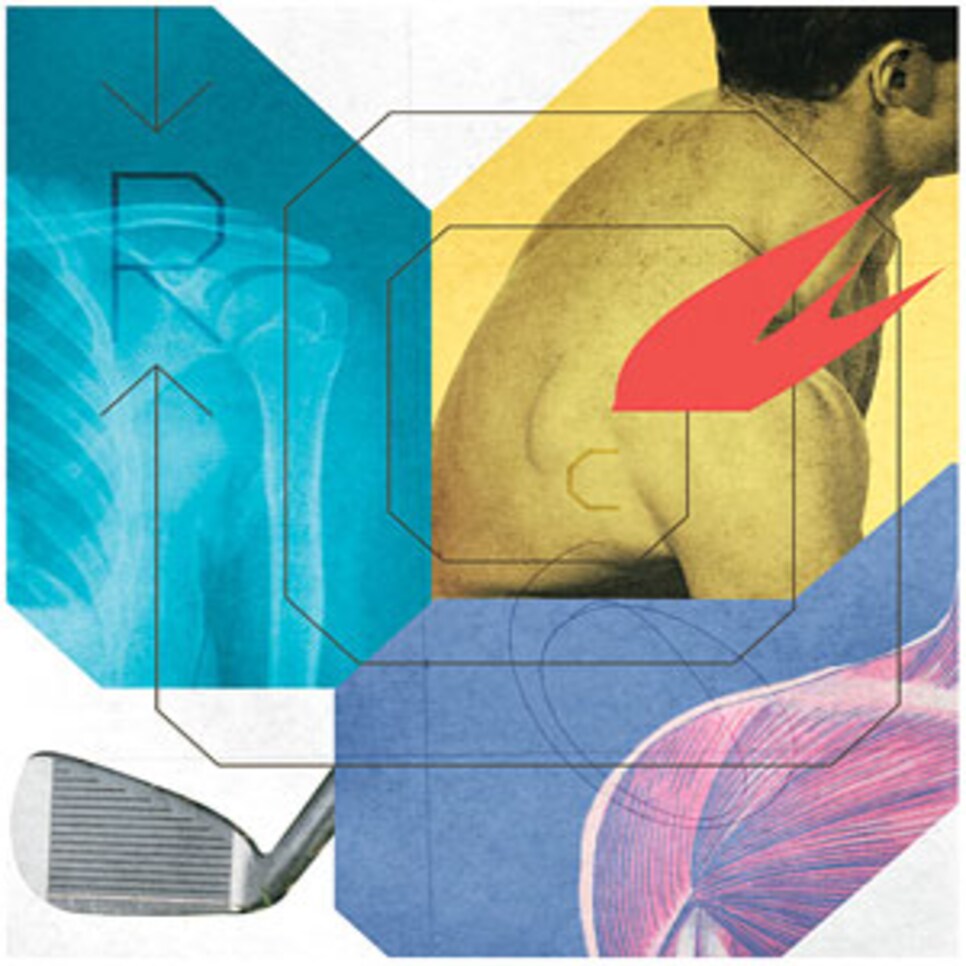 The four muscles in each shoulder's rotator cuff allow you to swing the club in an efficient way and help you transfer power generated by your body's rotation into the ball. Unfortunately for golfers, these muscles weren't exactly designed for the job.
"They can tear at any time. Especially if you start swinging with just your arms and not your whole body," says Dr. Lewis Yocum, orthopedic surgeon and former medical consultant for the PGA Tour. "Unlike the hip, the shoulder is an unstable joint. You're depending on the rotator-cuff muscles to stabilize it."
Movement specialist David Darbyshire (whose clients include Adam Scott and Nick Watney) says there are three common signs that indicate a lack of strength or range of motion in this joint: Your arms collapse when you take the club back; your left elbow bends on the follow-through ("the chicken wing"); you finish with a reverse-C curvature of the spine--a compensation move.
Common injuries are inflammation, impingements and tears. Symptoms include acute and chronic pain and loss of strength or range of movement. A regimen of stability and mobility exercises can help prevent injuries, but Darbyshire recommends consulting an expert and getting a postural screening before you start an exercise plan.
Exercises Of The Month: A Golf Workout To Go Perhaps the most appealing thing about Dave Herman's resilient SuperFlex Bands (superflexbands.com) is their portability. You can get a good workout anywhere. Here are band exercises he uses with tour pros Gary Woodland and Trevor Immelman.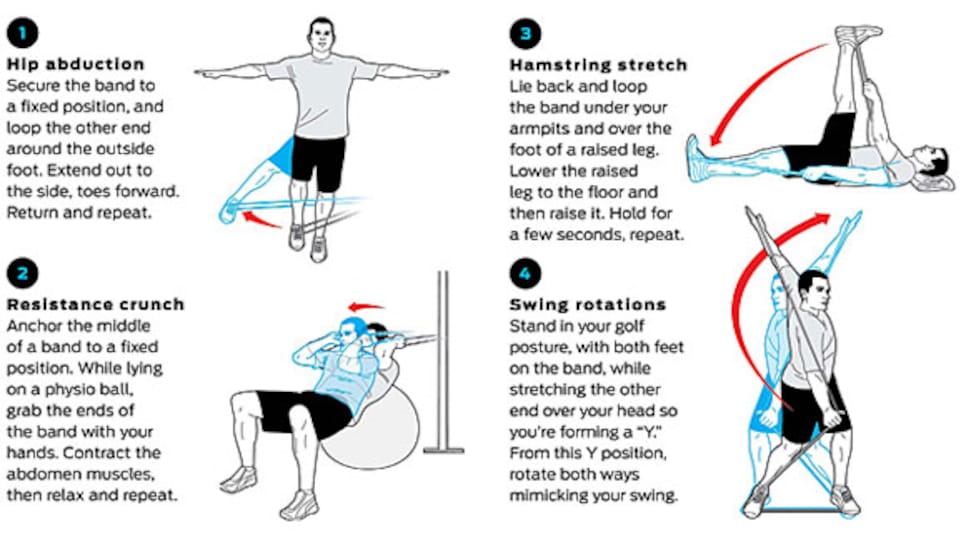 Our Fitness Editor, Ron Kaspriske, responds to some recent Twitter questions.