The Loop
Karrie Webb donated $50,000 of her Founders winnings to charity. Here's why that's especially cool
When Karrie Webb won the JTBC Founders Cup last week -- setting the course record along the way -- I thought: "Wow, she's been winning forever."
Well, maybe not forever. I was 4 years old when she won the 1995 Women's British Open, her first major, which means she's been winning for as long as I've known how to hold a club. A solid 19 years.
Webb gave $25,000 to LPGA-USGA Girls Golf and put another $25,000 towards a documentary about the founders of the LPGA. The symmetry of the donation is worth noting; she's giving a nod to those who gave her a tour to be a part of and a helping hand to those who are going to keep that tour alive.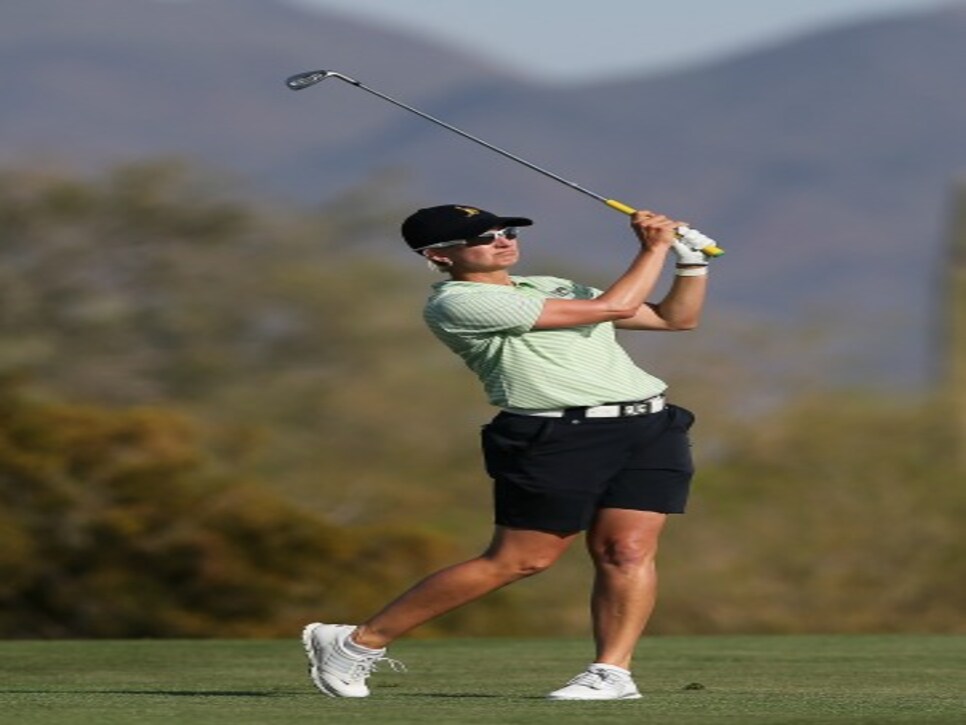 Fittingly, Webb's win was her 41st LPGA victory, giving her a share of 10th on the all-time LPGA victory list. She's tied with Babe Zaharias, one of the most ridiculously talented female athletes in history -- not to mention one of those 13 women who founded the LPGA in 1950.