Heart Stopper
Justin Thomas' heart almost popped out of his chest at the Players, according to fitness-band data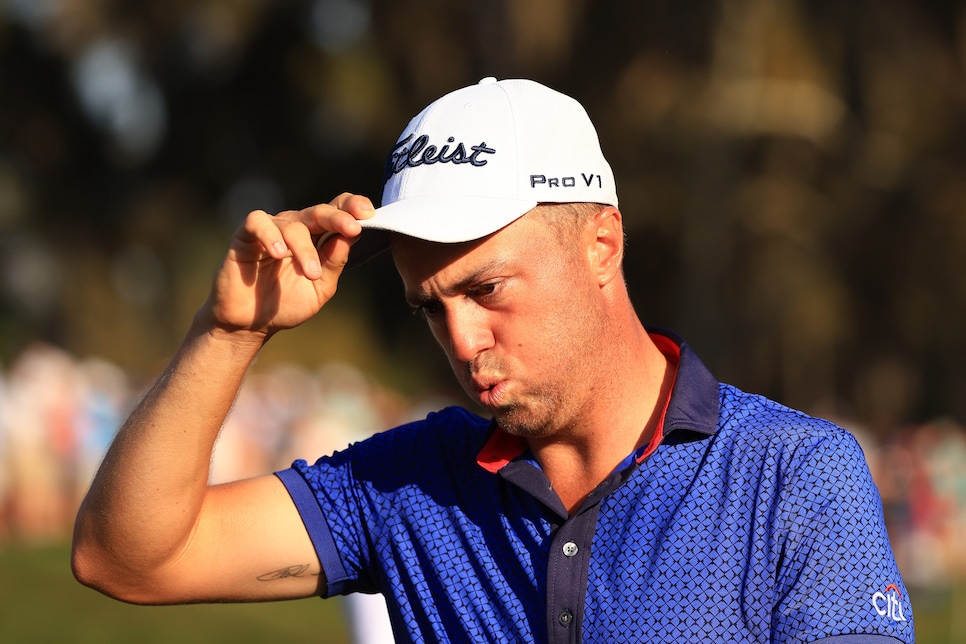 Justin Thomas, the new Players Championship winner, is not known for stoicism, but his energetic, high-spirited manners belie an assassin who keeps cool when the heat is turned up. Well, usually.
The closing stretch of TPC Sawgrass can turn the most cold-blooded of players into a puddle of angst, particularly when the stakes are raised on Sunday. Usually we associate this gauntlet with the famous 17th hole, but the 18th is more than capable of living rent-free in the heads of the world's best, bringing many tournament hopes to a watery end. Thomas flirted with this fate last Sunday to the point his heart nearly popped out of his chest.
Those are the findings from Whoop, the fitness strap that monitors the wearer's heart rate, strain and sleep. According to the company, Thomas' heart rate skyrocketed as he watched his drive at the 18th come oh-so-close to dousing his victory march.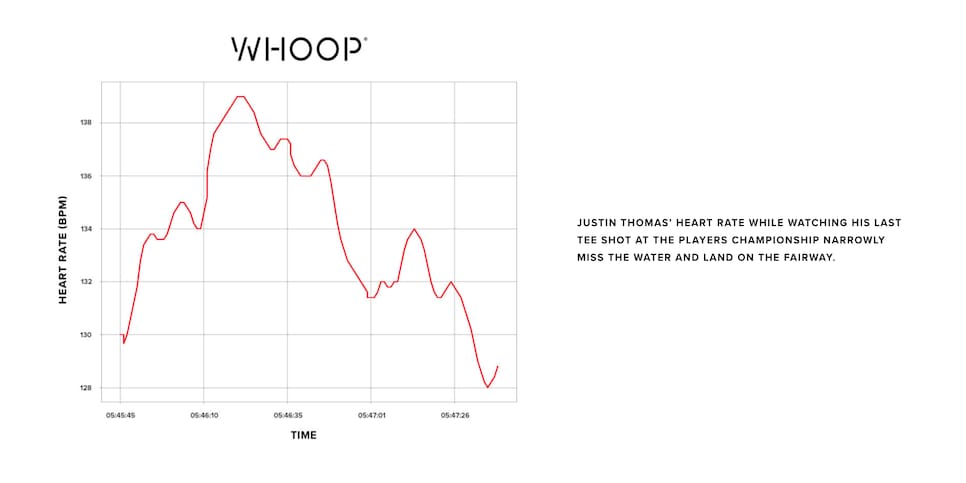 Frankly, a lesser soul would have passed out. Heck, we almost keeled over watching from the friendly confines of the couch.
Kudos to Thomas for managing to right himself after that rush, putting his approach just short of the green and saving par on his way to a one-shot win at the Players Championship. Because clearly, as the data and sequence prove, Sawgrass is not for the, ahem, faint of heart.