The Loop
Justin Thomas pranks and wins, Sergio Garcia gets engaged, and Tiger's late-night texts to Rory
Welcome to another edition of The Grind, where we have a tradition unlike any other in our cubicle: Swapping out the calendar my parents bring me from somewhere they traveled in the past year. Goodbye, Australia; Hello, Scottish Castles!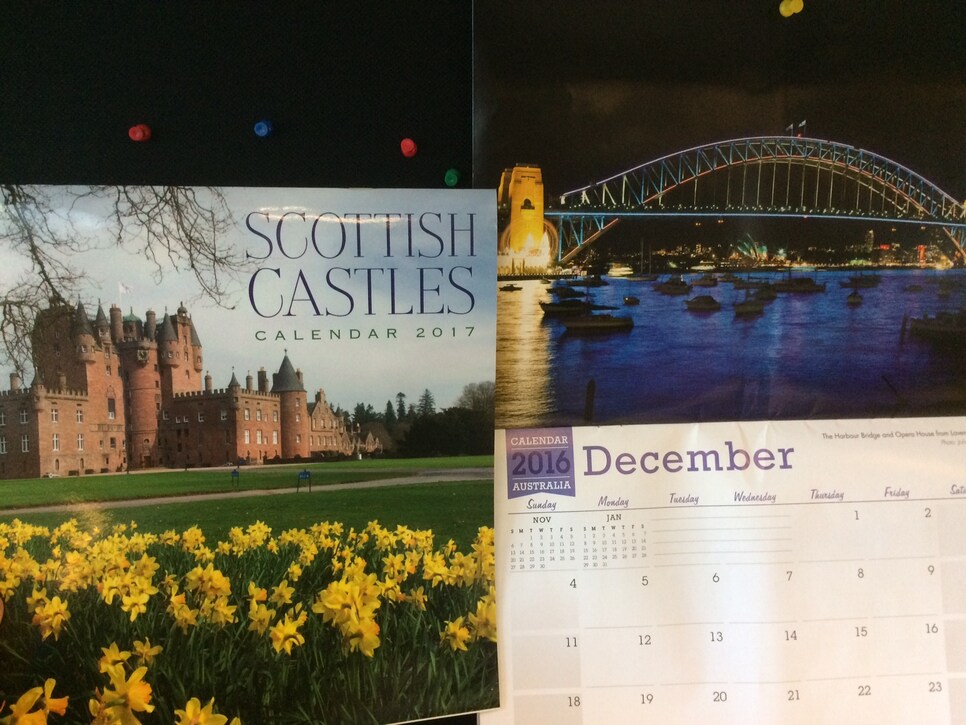 Yep, you know it's going to be a good year now. It's also fitting, because the first PGA Tour event of 2017 proved again that we should get used to saying hello to Justin Thomas and Hideki Matsuyama -- and that's a good thing. So from Scottish Castle magic to a pair of budding superstars, here's what has us talking this week in the office.
Justin Thomas: Previously, we jokingly bestowed the title of "King of Malaysia" on JT following his second consecutive CIMB Classic title, but we knew it was just a matter of time before he won on American soil. He also began his big week by pulling this prank (we think) on Jordan Spieth:
Three PGA Tour titles at 23 and two in his past four starts is mighty impressive. And what a nice moment to see his proud parents there beaming.
Next up? Winning in one of the 48 contiguous states.
Sergio Garcia: The Spaniard hasn't even hit a golf shot that counts in 2017 and he's already on track to have the best year of his life. Yes, he'll still be chasing that elusive first major, but in the meantime, it looks like he's found a soulmate in former Golf Channel reporter Angela Akins:
Not sure why whoever took the photo framed it like that. . . but congrats to the lovely couple!
Clemson football: Yeah, yeah, they won the national championship in one of the greatest college football games ever. But even cooler is the team's new $55 million facility set to open at the end of the month. It has everything from a barber shop to laser tag to an indoor slide(?). Oh, and a golf simulator and a mini-golf course. Enjoy, guys.
This Pebble Beach estate: For just $50 million (actually, a tick under to be precise), you can own the Pebble Beach estate of your dreams.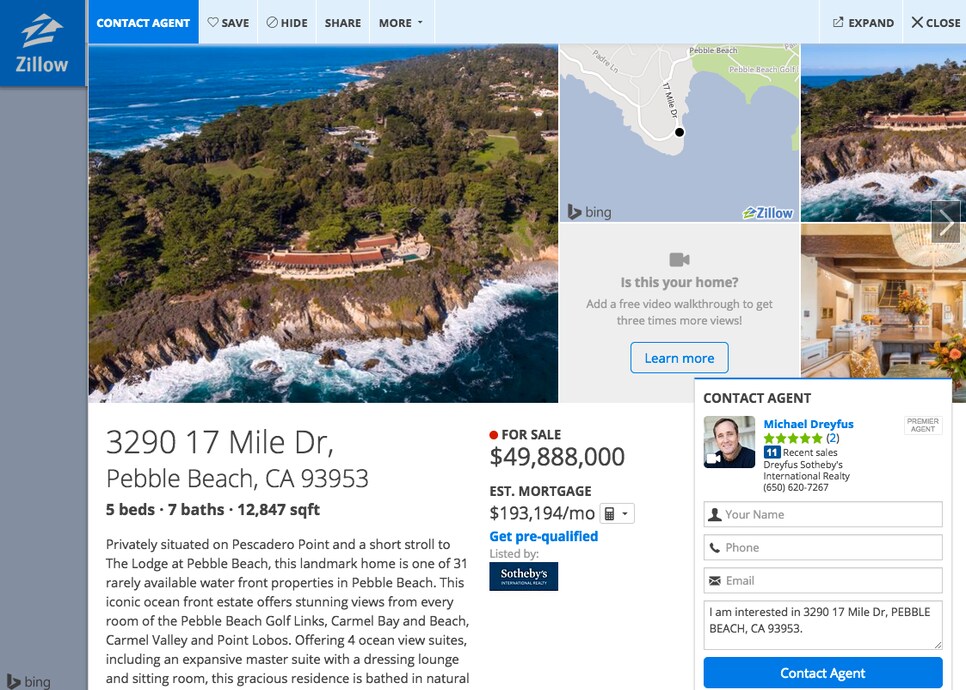 Seriously, when you factor in how much that Clemson facility costs, this seems like a fair price. Also, according to Zillow, there are only 31 water-front properties in Pebble Beach. I only took ECON 101 in college, but that's simple supply and demand, folks.
Jason Day: It was nice to see the Aussie back on the course after a bad back caused him to cut his 2016 campaign short. It wasn't as nice, though, to hear his comments about playing more deliberately in 2017. Social media didn't respond kindly. And here were a couple of the best tweets:
Web.com Tour weather: It takes a LOT for us to feel bad for people getting to play golf in The Bahamas in January, but these conditions in the first round of the Great Exuma Classic did the trick:
Incredibly, the cut line wound up being at a record-high plus 11(!).
"The Greenskeepr": This is an actual movie that starred controversial MLB pitcher John Rocker and was released in 2002: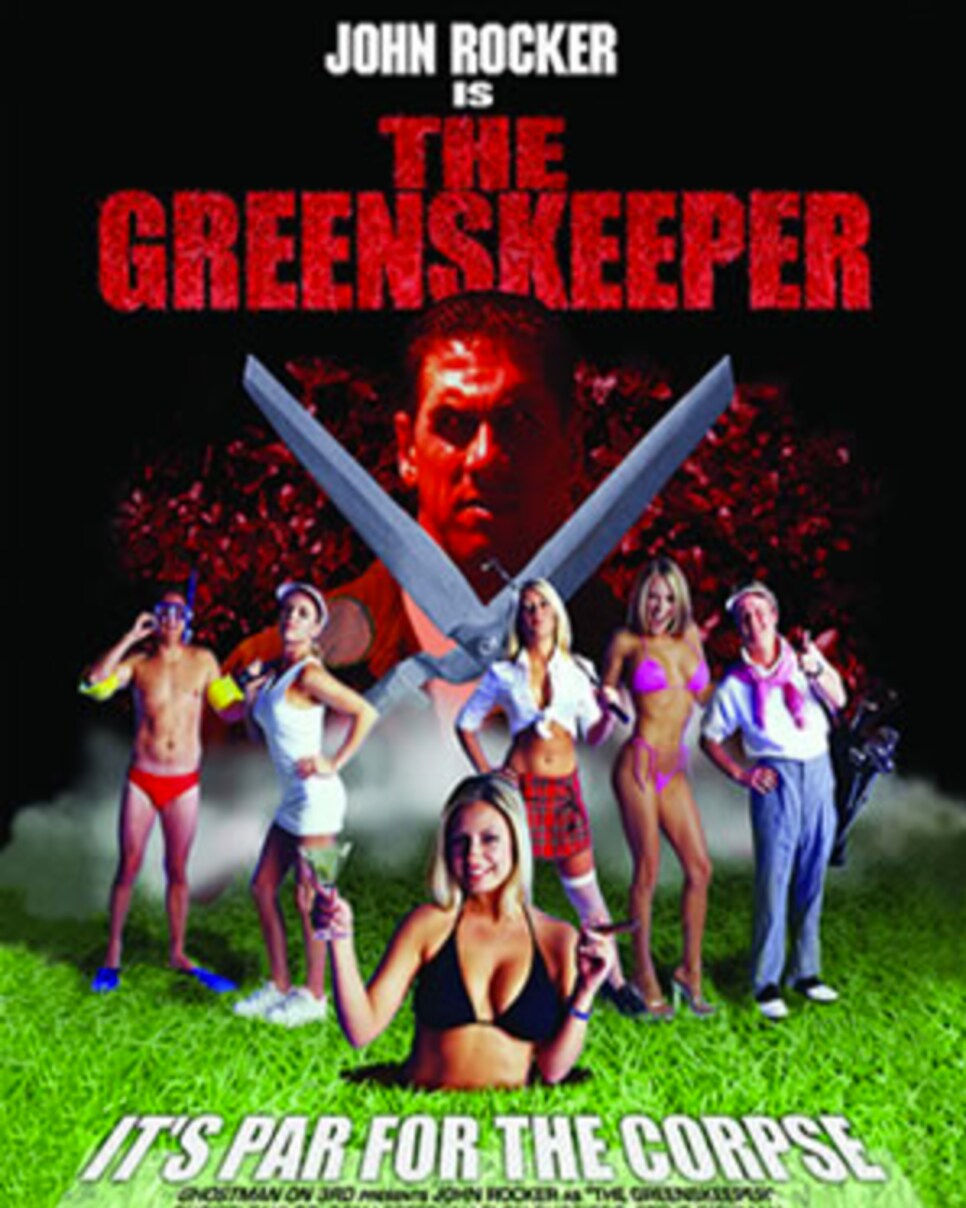 It prompted three immediate questions. 1.) Why did it ever get made?; 2.) Why was John Rocker, still pitching in the majors at the time, in a golf-related slasher movie?; 3.) How am I JUST finding out about it?!
The PGA Tour hops islands for the Sony Open, aka the first full-field tournament of the year and the second event of the brutal Hawaiian Swing. Meanwhile, I woke up to a -4-degree wind chill on Monday and had to deal with six inches of snow on Saturday. That's what I get for wanting to use my new snow blower that bad.
Random tournament fact: Tadd Fujikawa Monday qualified for the event. If that name sounds familiar, it's because he was the Hawaiian 16-year-old who made the cut at this event 10 years ago.
RANDOM PROP BETS OF THE WEEK
-- I'm done using that snow blower this year: 1 MILLION-to-1 odds
-- Justin Thomas will win the Masters: 40-to-1 odds (Actual odds; seems a bit high still, no?)
-- Tiger Woods shouldn't expect a save-the-date from Sergio: LOCK
PHOTO/INSTAGRAM OF THE WEEK
At least, Ben Crane admits he's a slow player.
Here's Rory McIlroy getting to see a lion up close in South Africa. And his reaction is great:
ARCHIVE VIRAL VIDEO OF THE WEEK
Skratch TV dug up this gem for Sergio Garcia's 37th birthday. Wait, Sergio Garcia is 37?! Where does the time go? Anyway, here's a much younger Sergio asking a much younger Tiger Woods to sign his hat. Classic.
THIS WEEK IN TENUOUS GOLF CONNECTIONS
It turns out that Lucky Blue Smith, one of the top male models in the world, is dating fellow model Stormi Bree Henley. Why do we care? Because Lucky (Or is it Lucky Blue?) likes to play golf. And because Stormi is the daughter of Kip Henley, Brian Gay's longtime caddie. Here's a photo of the phonetically pleasing and extremely photogenic couple.
And here's a photo of them trying to look unattractive:
THIS WEEK IN BELEN MOZO MAKING US FEEL BAD WITH HER TRAINING
Here's Belen putting us all to shame with this workout in our building:
It's good to see she also knows how to relax:
According to The Telegraph, Jim Furyk will be named U.S. captain for the 2018 Ryder Cup in Paris. How do you say, "Good choice" in French? . . . Caddyshack is now streaming on Netflix. Of course, if you get Golf Channel, you can already watch it 17 times a week. . . . Tim Finchem made $5.655 million last year. Wow. Find out other golf salaries in Golf Digest's annual report. . . . And finally, Rory McIlroy made the list of the "Ten Best-Mannered People" by the National League of Junior Cotillions (No. 3, in fact!). Yes, this really happened. And no, it doesn't appear like the NLJC factored this in:
RANDOM QUESTIONS TO PONDER
More career majors: Justin Thomas or Hideki Matsuyama?
Will Jordan Spieth ever be best-known as "Justin Thomas' best friend"?
Does Rory not know about the "Do Not Disturb" mode on his phone?