The Loop
Justin Thomas lets everyone know he's doing just fine with the ladies
The PGA Tour does a fun weekly segment called "Buy a Mulligan" in which Amanda Balionis asks tour players five "uncomfortable" questions and if they answer all five, they get a t-shirt. You wouldn't think millionaire golfers would care enough about a t-shirt to answer all five, but usually they do.
On the hot seat this week was PGA Tour rookie Justin Thomas. Balionis asked him a couple obligatory questions about his friend Jordan Spieth (Not surprisingly, he's sick of being asked about Jordan Spieth), and then moved onto something much more important: Justin's love life. Watch the exchange at the 1:50 mark:
Thomas says the increased attention he's receiving from the ladies now that he's playing for pay is at an 8 on a scale of 1-10. Although Thomas, 22, says he's still single, he gives a grin and a "yeah" when asked if "he's doing well."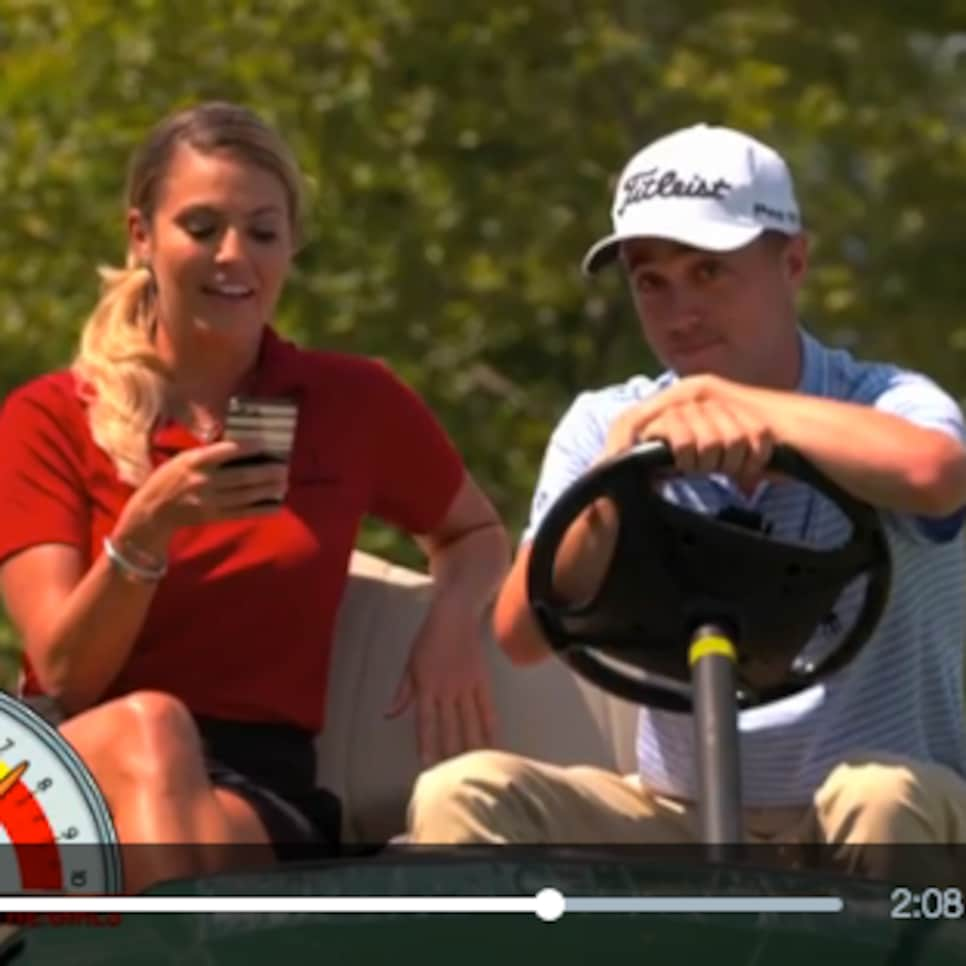 Good for you, JT. But what does Jordan think?