News
Justin Thomas forgot he won $10 million bonus for FedEx Cup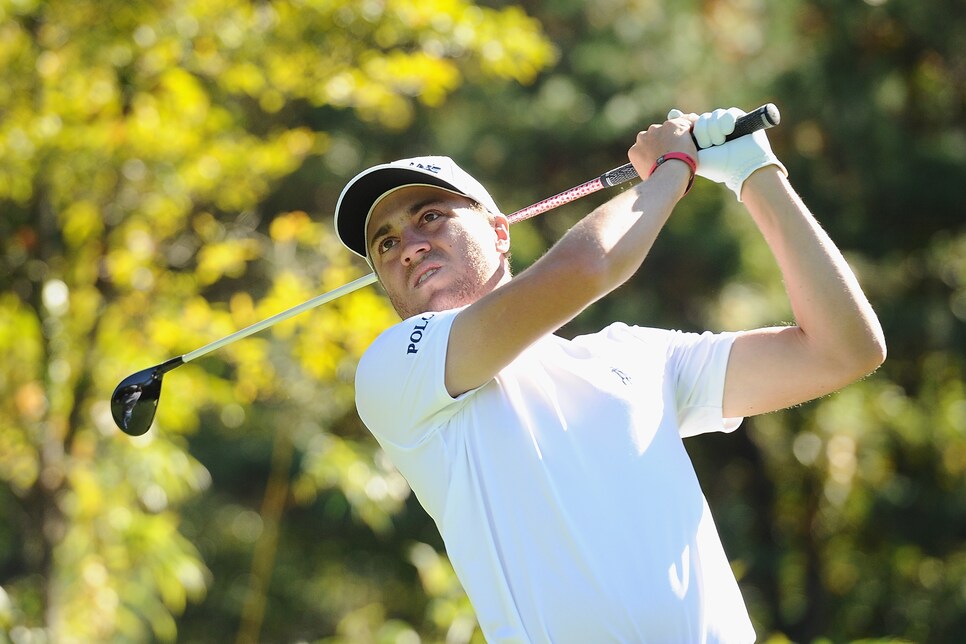 The accomplishments were many for Justin Thomas last season. He won five times, including his first major championship. Turned in just the eighth sub-60 in PGA Tour history at the Sony Open, following it up with a record-setting 63 at the U.S. Open. And though he finished second at the Tour Championship, his year-long feats were good enough to earn the FedEx Cup and its $10 million winner's check.
Given Thomas bought a custom Range Rover after his back-to-back Hawaii wins, the 24-year-old had to pull the trigger on something extravagant, yes? Not quite:Thomas totally forgot about the $10 million bonus.
"[Kevin Chappell] asked me at the Presidents Cup, 'Did you get it?'" Thomas said at the Hero World Challenge. "I was like, 'Get what?' He was talking about the bonus. I had to ask my dad if it had come in."
Granted, Thomas has already racked up $18 million in PGA Tour earnings in his fledgling career. Still, how are you not refreshing your account every minute to see if the $10 million has cleared?
Thomas remarked that the check eventually found its way into his bank, but that he hasn't done anything crazy with the cash yet. "Maybe I got a little nicer bottle of wine at dinner, but not much," Thomas said.
Shrugging off $10 million. That's how you know you're living life right.