The Loop
Justin Thomas expertly trolled Skip Bayless and Danny Kanell during Alabama's CFP win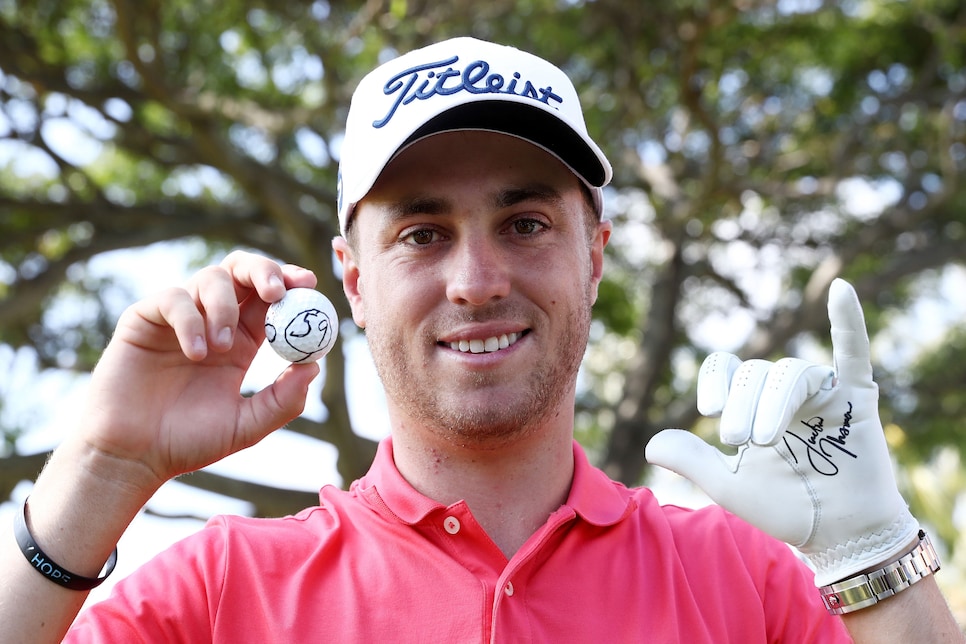 Sam Greenwood/Getty Images
You might know Justin Thomas as a golfer, but the man identifies himself foremost as an Alabama fan. He takes his Crimson Tide football to heart, a sentiment which has backfired in the past. But during Monday night's National Championship, Thomas used his passion to put two trolls in their place.
FOX Sports commentator Skip Bayless has made a career out of being a professional heel, spraying the most ignorant, hyperbolic takes possible to get reactions. While we try to shy away from Bayless' nonsense -- citing his stupid opinions play right into his strategy -- sometimes one needs to mark a line in the sand. And, in Thomas' mind, Bayless crossed that barrier by stating, "Nick Saban is overrated." Which garnered this response from the reigning Player of the Year:
Thomas wasn't doing naplaming fools, going after Danny Kanell -- who stated Alabama's inclusion into the College Football Playoff was an ESPN conspiracy -- with this simple greeting:
Turns out Thomas is as cold-blooded on the keyboard as he is inside the ropes.