The Loop
Justin Rose started his first round at the British Open without his driver, but he can explain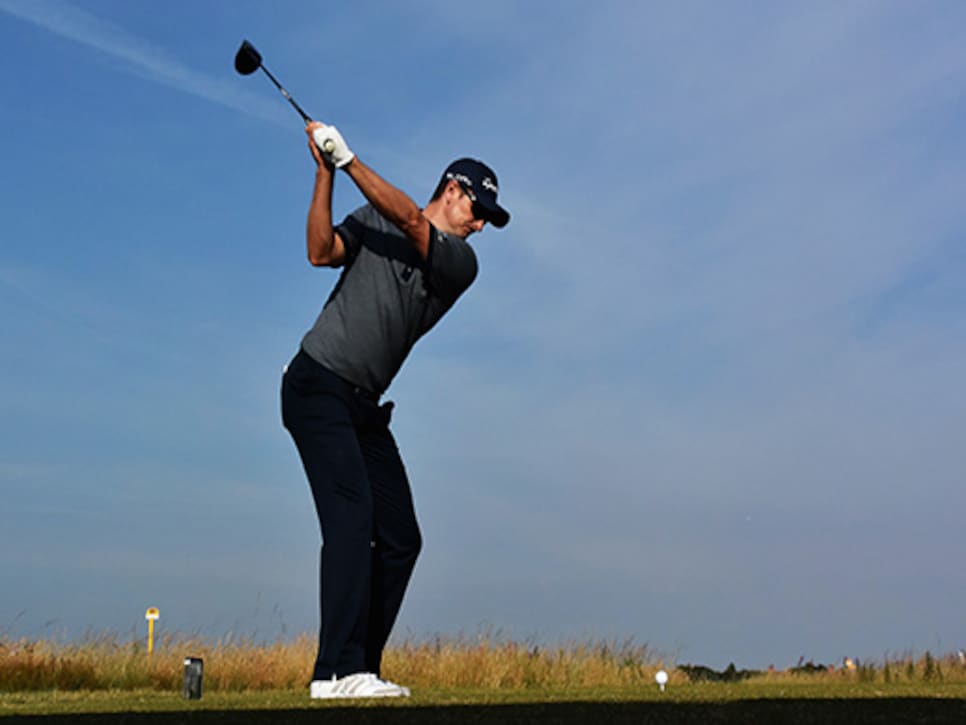 "My driver was misplaced," Rose said with a mischievous grin after shooting an even-par 72. "It was in a car heading to Bedford, but was returned promptly."
Rose went on to explain that his caddie, Mark Fulcher, had two drivers built for friends and placed them in Rose's bag. When Fulcher gave his friends the clubs Wednesday night, he mistakenly kept one of theirs and handed over his boss' big stick.
"I noticed it wasn't my shaft," said Rose upon he pulled the driver from his bag this morning and discovering the issue.
Rose started his round with just 13 clubs, allowing him to put the missing driver into his bag after it was retrieved and returned while he was on the third hole. The hiccup didn't appear to throw him off at all.
"I saw the humor in it," said Rose, shown above hitting the driver on the 16th hole. "I knew the club was on its way back and that I didn't need it until the seventh hole. I knew it would be back before that. It didn't affect the game plan at all."
Which likely was lucky for his caddie.