The Loop
Justin Rose shines in the middle of the night
In case you missed it, and you probably did…
Some of the best golf of this, or maybe any, Ryder Cup was played in the dead of night by the European duo of Justin Rose and Henrik Stenson.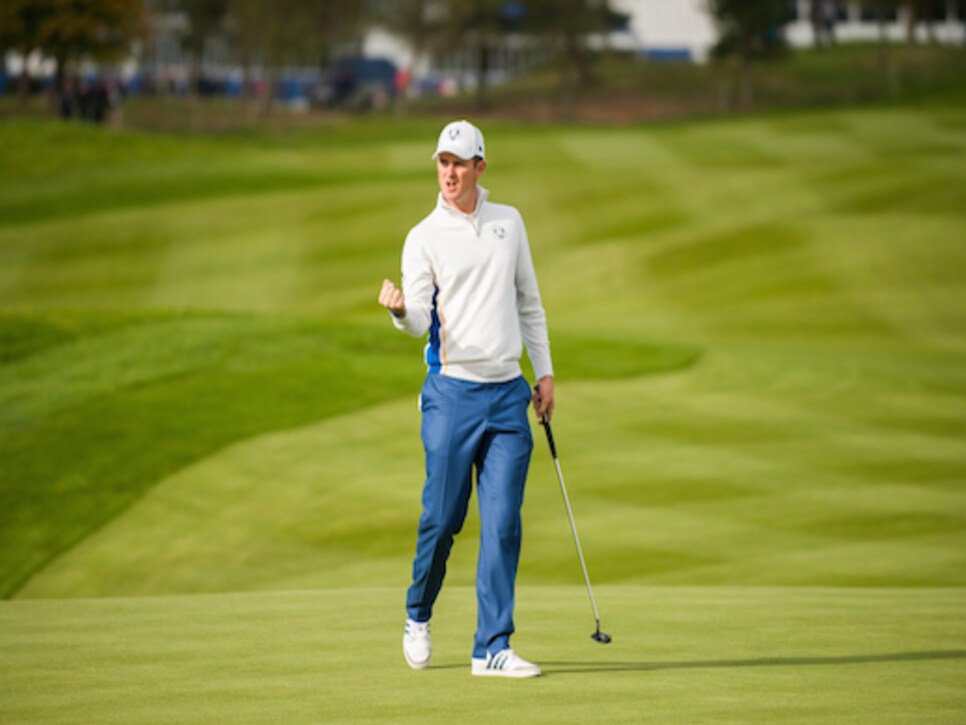 Their match with Bubba Watson and Matt Kuchar began at 2:35 a.m. EDT on Saturday (7:35 a.m. in Scotland), 11:35 p.m. PDT on Friday. Rose and Stenson birdied 10 straight holes to win 3 and 2. Rose played the starring role, again, holing miles of putts.
"If it was the U.S. Open, he'd be leading by eight right now," NBC's Johnny Miller said. "Fantastic play by him tee to green, and his putter has been super hot. The hole's a foot wide."
Jerry Foltz was on the course reporting on the match for NBC and said of Rose that "he feels like Superman right now. I thought he played pretty well yesterday, but this has been an incredible display."
Alas, only insomniacs might have witnessed it as it was occurring.