News
Justin Rose on Masters loss: 'Really, I sleep well every night'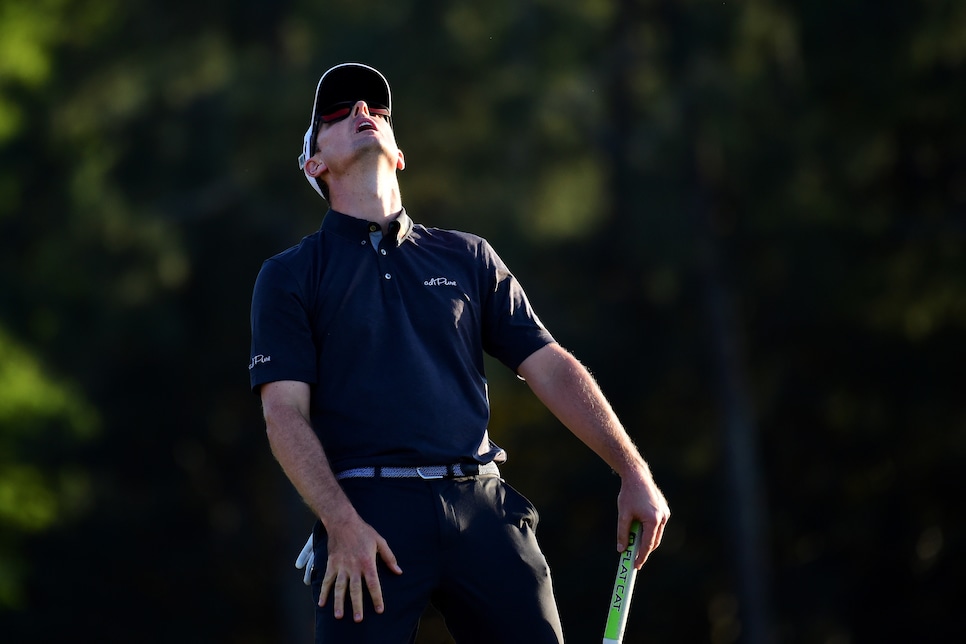 AVONDALE, La. -- Jordan Spieth decompressed with a trip to the Bahamas for SB2K17, where he played golf sans shirt and chilled out with Rickie Fowler, Justin Thomas and Smylie Kaufman.
Justin Rose, 36 years old and nearly 10 years older than the eldest member of that quartet, got over the Masters a little differently, with family time at home in the Bahamas and hanging out with pop star Niall Horan to discuss their next charitable endeavor.
"It's an opportunity that I feel that -- certainly one that got away," Rose said Wednesday from the Zurich Classic of New Orleans, where he's making his first start since the Masters and partnering with Henrik Stenson. "I felt that it was mine at points on the back nine.
"But really, I sleep well every night. I'm absolutely fine. I feel like Augusta is the one major where the fact that we go back there year on year, you can build on that performance and you can build on that experience."
Rose led by two over Garcia with six holes to play but failed to extend the margin when he missed a six-footer for birdie at the par-5 13th, then bogeyed 17 to fall even with the Spaniard.
On the final hole of regulation, Rose missed another birdie attempt from seven feet. Garcia followed suit and the two went to a playoff, won by Garcia with a birdie on the first extra hole.
It marked the second time Rose, whose only major came at the 2013 U.S. Open at Merion, has finished second in the tournament, the other being in 2015. He also has three other finishes in the top 10 at Augusta National.
"I feel that the Masters is one that I can keep coming back to and keep creating those chances," he said. "From that point of view I'm incredibly positive.
"Also I think it's only really analyzing at the end of the season. A major championship year is a career year when you win one. I might have the opportunity to win a couple more yet, so I'm not even willing to look back at this with any sort of regret until the season is done, and then we can reevaluate and assess actually what it meant."