The Loop
Justin Rose offers fantastic response to the BBC for getting his first name wrong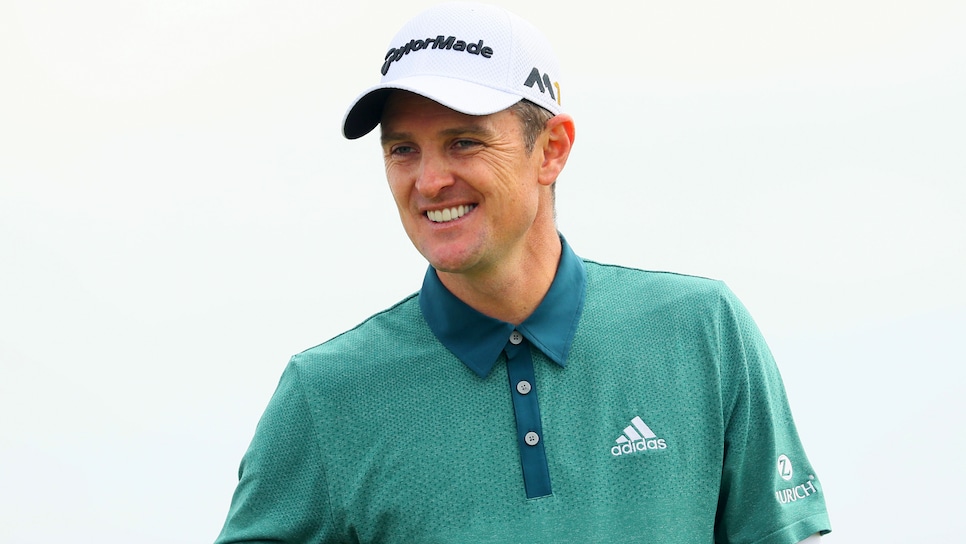 Photo by Andrew Redington/Getty Images
Justin Rose showed no signs of cooling off on Thursday with an opening 66 that has him just one shot off the early lead at the DP World Tour Championship. The Englishman is eying a third consecutive victory and the European Tour's season-long Race to Dubai title. But even with his recent hot play -- not to mention plenty of prior success -- one major news outlet managed to get his first name wrong in a tweet. And Rose let them know about it.
Nailed it with that hashtag. To answer Rose's question, he's been a pro for more than 19 years, officially making that leap the day after finishing T-4 at the 1998 Open Championship as a 17-year-old golf prodigy. So, yeah, the U.S. Open and Olympic champ has been around for awhile.
Of course, the unfortunate gaffe (BBC Sport quickly took down the tweet) brought on plenty of nastier responses, many of which had to do with "Justin Spieth." But hey, mistakes happen. And both first names do begin with the "J". . . In fact, you better believe I'm double-checking every last letter of this post.
In any event, Rose trails Padraig Reed, er, sorry, Patrick Reed after the first round in Dubai.