The Loop
Justin Leonard returns to Troon grayer, grizzled, and grateful
It was a Saturday night in 1997 and Justin Leonard was eating dinner alone inside The Marine Hotel, a sophisticated and elegant six-story stone structure just behind and to the right of the 17th green at Royal Troon Golf Club. In his third full year on the PGA Tour, the 25-year-old former U.S. Amateur champion had started the third round just two strokes off the lead, but a one-over 72 put him five behind leader Jesper Parnevik heading into the final round. Then Barbara Nicklaus stopped by the table and provided the words that might have changed the trajectory of Leonard's career.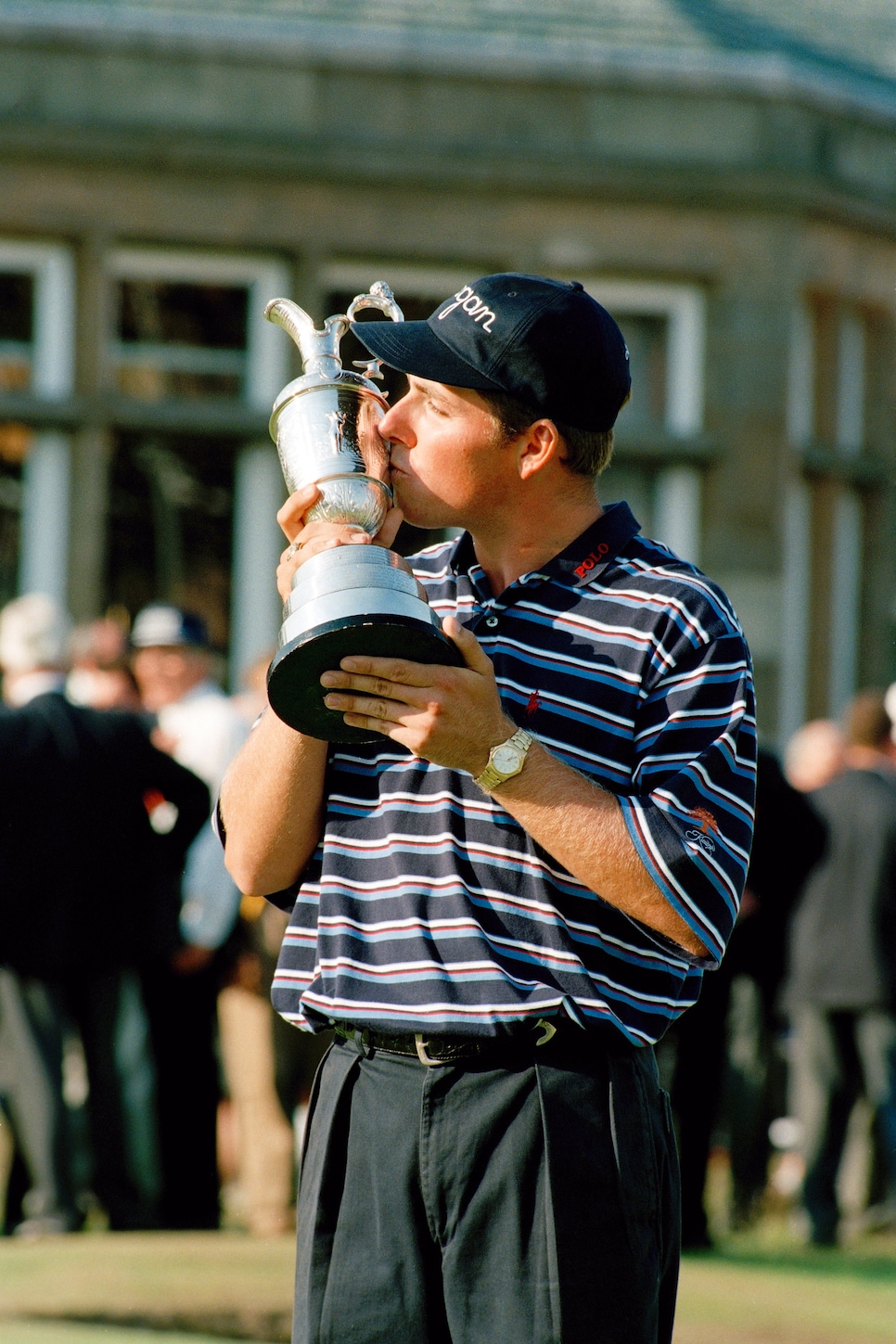 "She said I could still win this thing and to just go out there and do it," Leonard, nearly two decades later, recalls. "Just those few words changed my whole mindset. For her to take the time to say something like that to a young player she didn't know well says volumes about her."
As the Open Championship returns to Troon this year for the ninth time in the tournament's 157-year history, the once baby-faced preppy from Texas is now grizzled and gray in spots, bearded and reflective. Leonard is a part-time player who had to cash in a top 50 career-money exemption in order to play this year. He hasn't won since 2008, and last season marked the first time in his career he finished without a top-10 as he missed 14 cuts in 22 starts.
"At 25, I wouldn't have thought that would be my last," Leonard says. "But looking back on it, it's OK. It's not one of those what-ifs. Would wining another major have changed things for me? I don't think so."
He has also changed addresses, at the end of last year trading the golf-conducive climes and old money of the Highland Park section of Dallas for winter and outdoor sports mecca Aspen, Colo., where the region's tour-pro population recently dropped from 2 to 1 after Sam Saunders left Boulder down the road.
While Saunders' move was precipitated by the need to work on his game more often, Leonard's was about less being more. He and wife Amanda have four kids -- 12-year-old daughter Reese, 11-year-old Avery, 9-year-old Luke and 6-year-old Skylar -- and with his golf career slowing down, their lives were speeding up. There are an endless array of practices -- lacrosse, soccer, swimming, etc. -- and he wanted to be there for them.
"We love living outdoors," the 43-year-old 12-time PGA Tour winner says. "I have convinced myself that skiing is good for my golf. And I haven't been able to get excited about being on the road 20-25 weeks a year."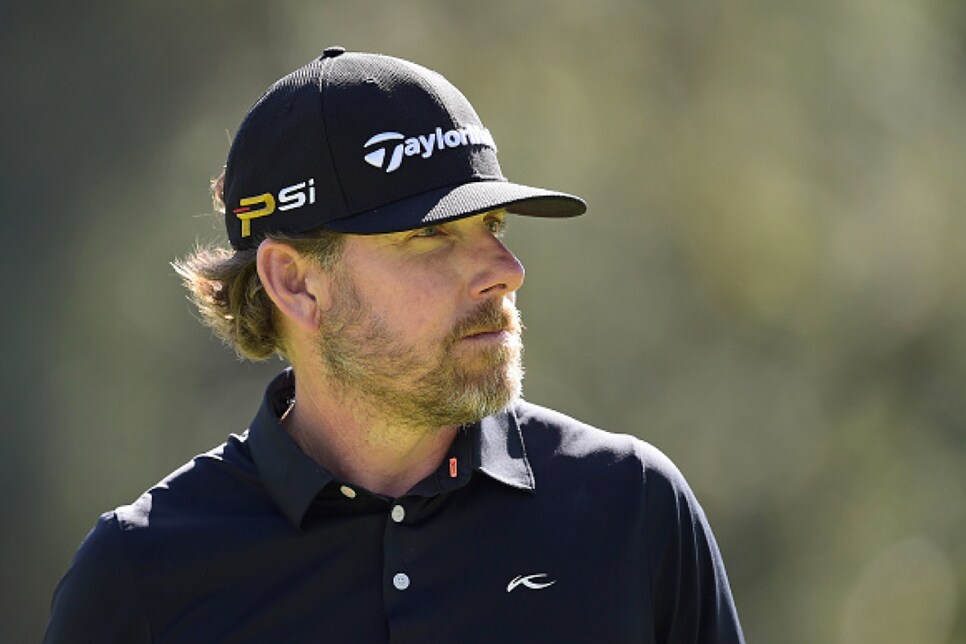 He is excited about going back to Troon, though, exempt like all past Open champions age 60 or younger. It has been a long time since he won there, or anywhere, but the memories haven't faded.
There were the 80 holes of practice he played leading into the tournament and internal comfort he felt with each step around the ancient links. There was the phone call with his parents that Saturday night before the final round, to go with the encounter with Barbara Nicklaus. Then there was the golf, as pure a putting exhibition as any in a major championship. It was also as good a round, he believes, as he'd ever played.
"It is a bit of a blur," Leonard said of his final-day 65 to win by three over Parnevik and Darren Clarke. "I remember getting off to a good start, and I remember playing with Fred Couples, which was a nice pairing for me because I was able to get lost in the round and not be concerned with score or what was going on around me."
A good start is an understatement. Playing in the penultimate group, Leonard put on a clinic with his accuracy and short game, making six birdies over his first nine holes (and just one bogey) before adding two more over the final three holes to seal it.
His coach at the time, Randy Smith, was half a world away and had locked himself in a room in his Dallas home to watch the last round. He called it the best round of Leonard's life.
"That's a difficult golf course in tough conditions," Smith said. "He kept it brilliantly in front of him mentally, especially on his drive on the last, up the left side. It was the little things all week, like his iron shot into the par-3 17th on Sunday to set up birdie. He was very strategic how he went about the course. For a young player to do that, it was one of most special rounds of golf ever."
Afterward, Leonard was shy and reserved in his acceptance speech before barely sleeping on the plane ride home. When he landed, there were about 500 people at the airport to greet him. At his home club, Royal Oaks, there were 1,000 or so friends, family and even the city's mayor.
"It was a cool and surreal feeling," Leonard said. "And Royal Oaks ate the bill. I never saw it."
How Leonard feels these days is quite different. A part-time player who is dabbling in television and seriously considering it for the future (he was in the booth for Golf Channel during the Barracuda Championship) he is intent on making the most of limited chances and perhaps rekindling some of that old magic with his putter. Either way, he's OK. He'll see how the next few months play out before deciding what direction he will take his career.
Eighteen months ago, Leonard began working with coach Todd Anderson. The plan was to come up with a way to be competitive inside a short schedule and without beating balls for 8-10 hours a day. So far, it's a work in progress. He was in contention going into the weekend at Riviera this year before tying for 16th, and in nine starts this season has missed just two cuts.
"He still hits it solid and pretty straight," Anderson says. "He understands his swing more, practices a little smarter and his fitness has improved, especially in the winter when he can't get out on the course. He realizes he has limitations but knows where he can be competitive."
Whatever happens, he'll always have that magical Sunday at Troon.
There were other opportunities through the years too -- Leonard finished second at the '97 PGA, second at the '99 Open at Carnoustie, where he lost in a playoff, and second at the 2004 PGA -- but he says he has no regrets about not winning more majors, something that seemed a certainty after his victory at the Open. The bulk of Leonard's career was played in the Tiger Woods era, when the game placed an increasing emphasis on power. If anything, the lone major seems to have made him more appreciative of where he's been and where he's at now.
"At 25, I wouldn't have thought that would be my last," Leonard says. "But looking back on it, it's OK. It's not one of those what-ifs. Would wining another major have changed things for me? I don't think so.
"It's so much fun to go back [to the Open] every year, but to go back there, getting to relive all those feelings, it's just a lot of fun. Being made an honorary member of the club … to always be able to go and walk in there and experience that and pass that along and take my family there, I'm just excited about that opportunity."