The Loop
Justice prevails! Matt Kuchar winds up getting a car for making that hole-in-one in Shanghai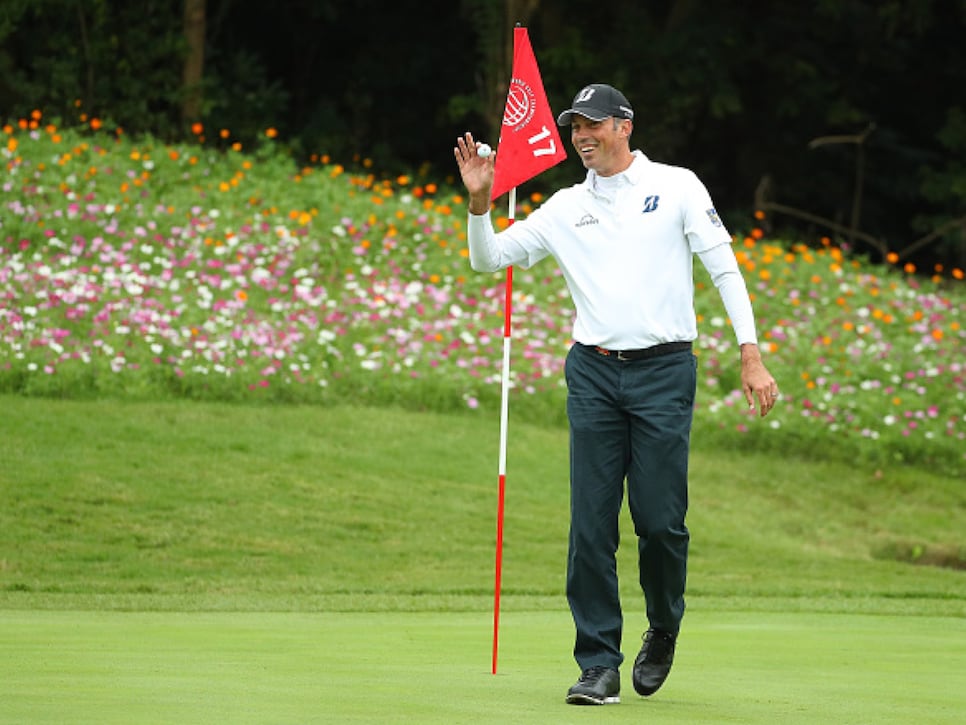 We're happy to report there was a happy ending in that whole Matt Kuchar/hole-in-one saga. After originally being told he would not get the shiny Cadillac displayed on the 17th hole during the WGC-HSBC Champions, Kuchar will receive a new car. Even better? He got to pick which one.
There's justice in this world after all!
Kuchar aced the par 3 during the third round of the tournament. However, a sign had been posted that the car prize was no longer applicable since the tee had been moved up to 193 yards -- less than the 200 minimum established in the hole-in-one insurance conditions before the event started.
"I was teased by this beautiful car sitting there that's not to be mine," Kuchar said after the round.
But when Cadillac learned what happened, the company intervened.
"Certainly this is no longer the saddest hole-in-one of my life," Kuchar said. "My 9-year-old son recently asked me if I'd ever made a hole-in-one to win a car and I'll be happy to now tell him that I have."
Kuchar picked a 2017 Cadillac Escalade. Baller choice, Kuch.