Just how good is Stanford's Mariah Stackhouse? Her handicap index is +4.3
We know Mariah Stackhouse is good based solely on her performance in the final match of the NCAA Women's Championship on Wednesday.
Stackhouse, a Stanford junior, was two down with two holes to play in her match with Baylor's Hayley Davis, then birdied the final two holes of regulation to pull even and won the first extra hole to give the Cardinal the national championship.
But if you need more evidence, check out this scorecard for the second round of the 2013 Peg Barnhard Invitational on the Stanford University Golf Course that she won by 10: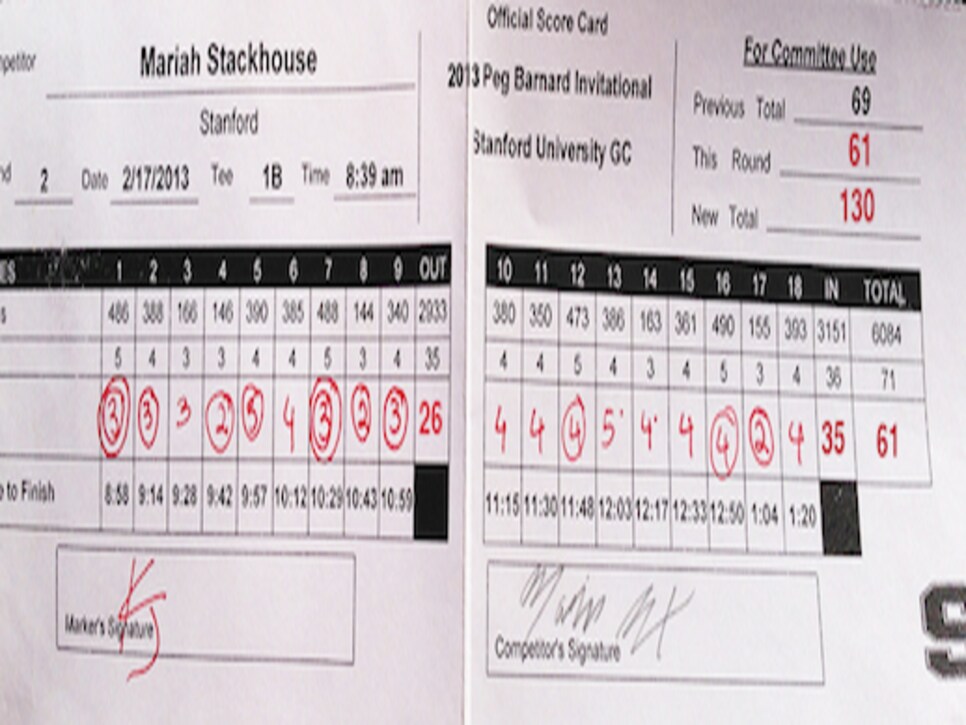 And she plays to a +4.3 handicap index out of four different clubs in her home state of Georgia: Braelinn Golf Club, Flat Creek Club, Planterra Ridge Golf Club and Whitewater Creek Country Club: