111. Jupiter Hills Club (Hills)
As an old pro from Pine Valley who lost an Open at Merion, George Fazio blended features of both of those great courses into his design at Jupiter Hills, the high point of his second career as a golf course architect. Built from a distinct sand ridge that runs laterally along the Atlantic seacoast north of West Palm Beach, Jupiter Hills was inexpensive to construct. The terrain was so good, only 87,000 cubic yards of earth were moved. A decade after it opened, George Fazio retired near the property, and couldn't resist constantly tinkering with it. He ultimately removed many of its most unique, Pine Valley-like aspects. Thirty years later, his nephew Tom Fazio, who had assisted on the original, re-established many of those early characteristics, emphasizing the prominent sand ridge on which George first routed the course.
100 Greatest History: Ranked on America's 100 Greatest for 34 years, 1971 through 2004. Ranked on America's Second 100 Greatest: ranked since 2013. Highest ranking: 23rd, 1987-1988. Previous: No. 125
Watch Golf Digest's latest "Every Hole At" course videos below:
"Both beauty and the beast. Rolling hills unlike almost any place in the state of Florida, and even less likely in Southern Florida, George Fazio's design built on a series of ancient sand dunes offers a unique experience, like one might expect in the highlands. A player must be on their game if they expect to score well—slick greens, treacherous hazards and slopes that can act as a golfer's friend or his/her enemy depending on the pin position. All in all a great design and a tough test to the golfer."
"Easily my favorite hole was #9, which evoked memories of Pine Valley's 5th."
"Several elevation changes (especially in the back nine) and no houses on the course, both not typical of Florida. Great ambience as a true golf setting with two 18s (the Village course is also fun) with a beautiful clubhouse sitting majestically up on the hill and beautiful locker room facilities, addding to the pleasure of the experience."
"The look of the sandy areas and the dramatic elevation changes make this course an unusually pleasing aesthetic experience. One of the more mentally challenging golf courses. The corridors and sandy areas off the fairway suggest a very tight course, but there is plenty of room for a miss."
"Spectacular variety of holes and green designs that provide a challenge but are fair. Many greens have steep runoffs, rewarding precise and accurate approaches with finesse, and requiring finesse to recover off of the greens."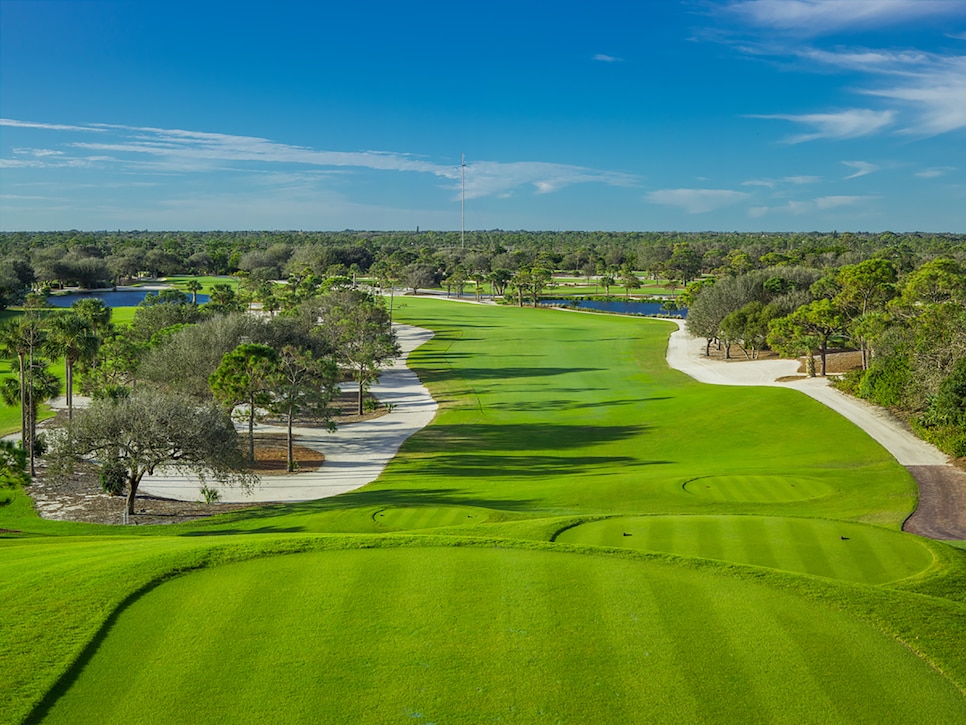 Courtesy of Laurence Lambrecht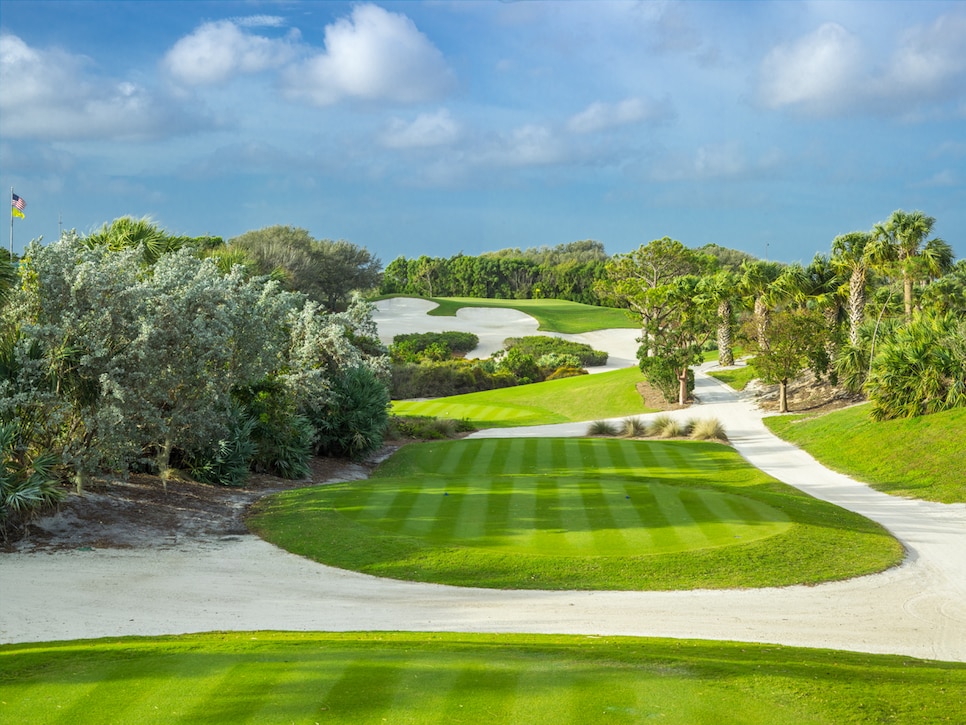 Courtesy of Laurence Lambrecht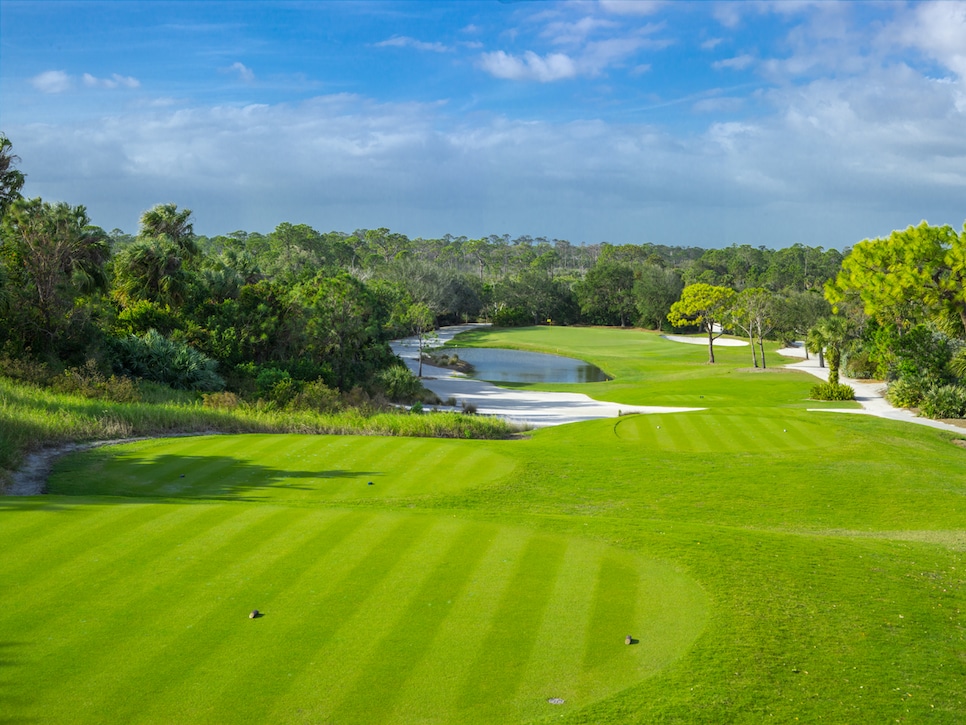 Courtesy of Laurence Lambrecht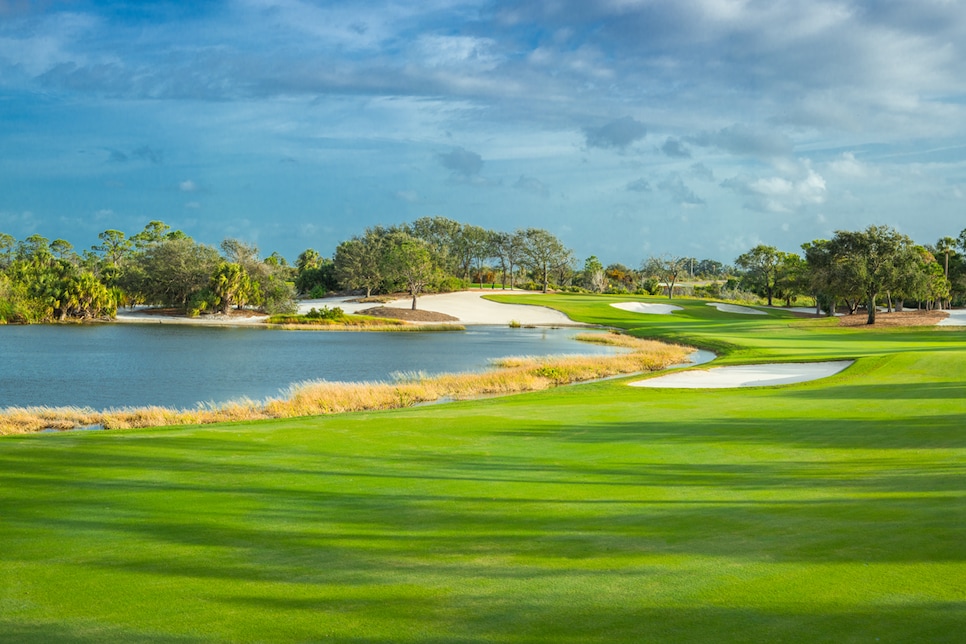 Courtesy of Laurence Lambrecht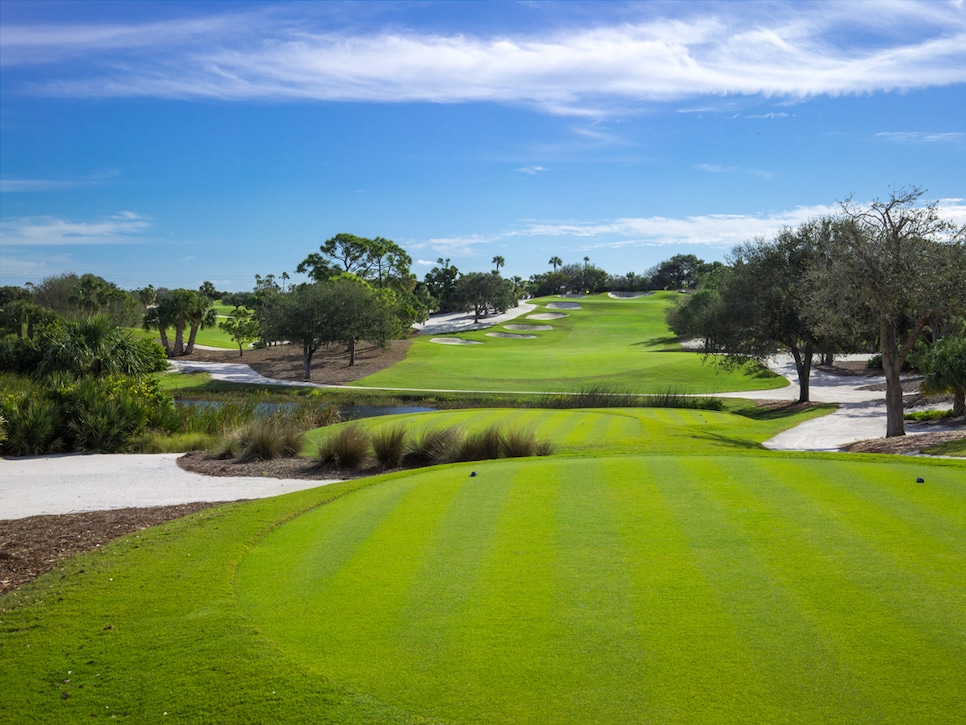 Courtesy of Laurence Lambrecht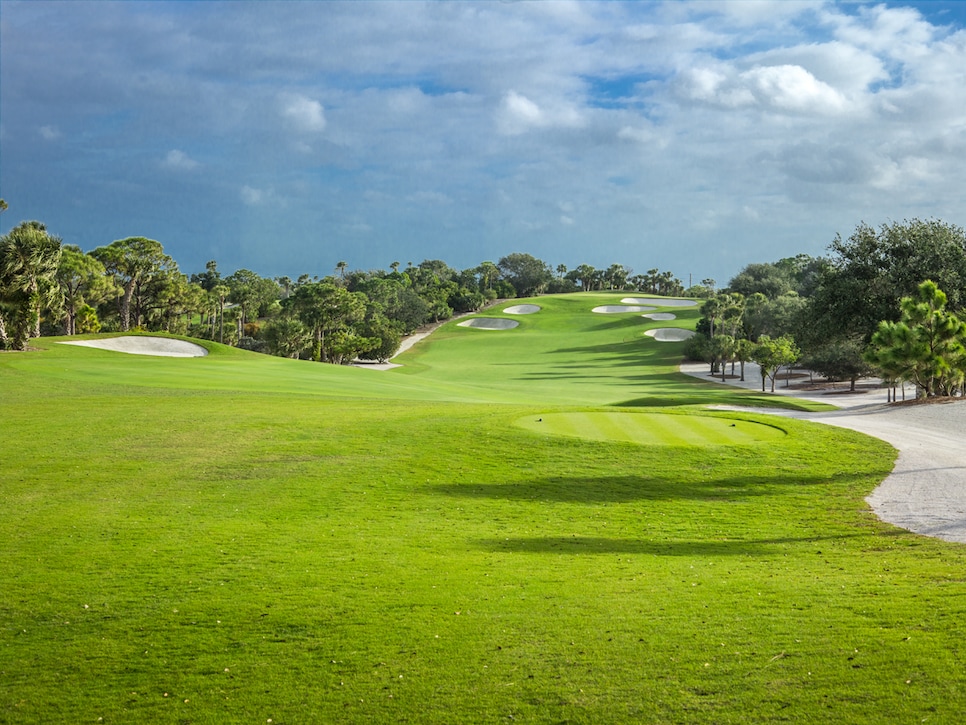 Courtesy of Laurence Lambrecht