28-3
Julio Jones wants out of Atlanta announces Julio Jones on live TV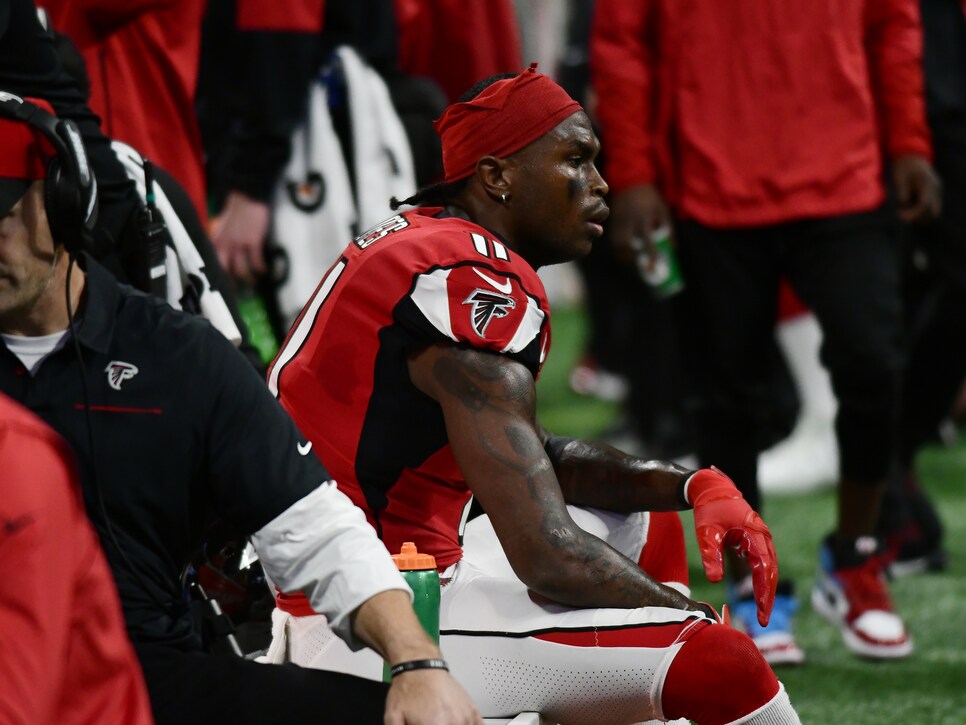 Sometimes you get a phone call and you say something that you probably shouldn't have said. It happens to all of us. Especially after minimal human interaction over the last 15 months or so. Do we even know how to converse anymore outside of TikToks and memes? Probably not.
Which brings us to Julio Jones, who probably shouldn't have said what he said after Shannon Sharpe rang him up live on "Undisputed" on Monday morning.
So … this is wild. Did Julio Jones know he was on live television? Could he hear Skip Bayless in the background? Did he even care or is he so gung-ho on leaving that he would tell anyone that had his phone number?
If he didn't know that the FS1 sports talk show was on at the time, he certainly does now, as this short phone call is now a huge NFL story.
Not only did the All-Pro wide receiver say "I'm out of there, man" regarding his tenure with the Falcons, but he even trashed the Dallas Cowboys saying that it's impossible to win there.
Whenever you can get a dig in at "America's Team," you have to do it. Jones is basically every random guy on Twitter.
It was already up for debate whether Jones would ever play another home game in that monstrosity Mercedes Benz Stadium, but things have definitely started speeding up after that brief conversation with Sharpe.
Along with the breaking news, this is a transcendent moment for live sports television and we at The Loop would like to copyright the idea of a program in which our host just cold-calls who's who in the world of sports asking for juicy information. That's a billion-dollar idea. It's phone tag and TMZ combined with a few Woj Bombs thrown in.
Discovery+, let's do this.