News
Juli Inkster grinds 'till the end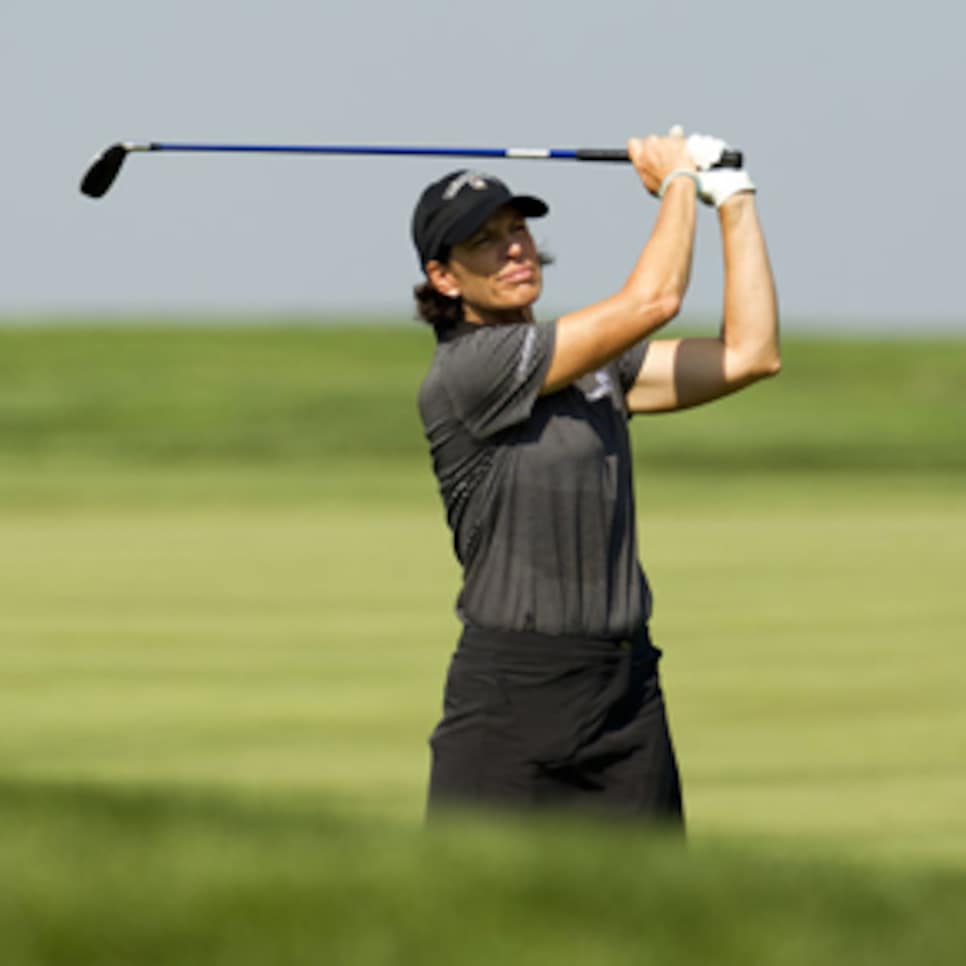 "I hit 14 greens today, but my putting was just off," said Inkster, whose five-over 76 putt her at 11-over 153 after 36 holes and hovering on the cut line as play was suspended because of the weather at 2:29 p.m.
The three-putt from close range at No. 13 was one of seven three-putt greens over the first two days for Inkster, who had 36 putts Friday after needing 34 Thursday.
"During the practice rounds I wasn't hitting the ball very good but felt like my putting was going to save me, because I was putting OK, so it's been kind of disappointing," said Inkster, the 1992 U.S. Women's Open runner-up at Oakmont and one of only four players in the field who played at Oakmont 18 years ago.
Inkster, who turned 50 June 24 and will celebrate her 30th wedding anniversary to husband Brian later this month, was grinding to the finish Friday. After the blunder at No. 13, she rolled in an 18-footer on the par-3 16th. "That girl doesn't have any give-up," Brian said after his wife sank the putt, which was offset by a closing bogey after her approach finished in the front bunker.
(Photo provided by the USGA)