LPGA Tour
Why LPGA Tour players are wearing blue and red ribbons this week at the JTBC Classic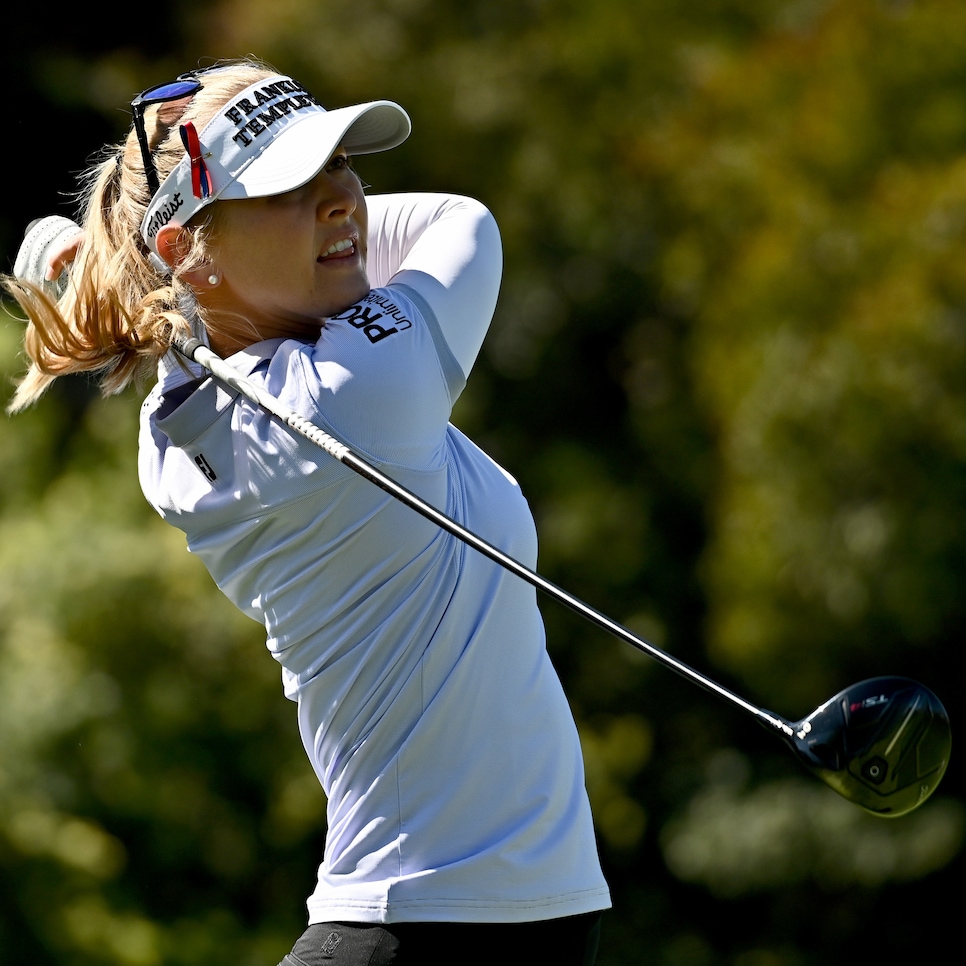 Jessica Korda wears a ribbon during the first round of the JTBC Classic to honor college golfers killed in a van accident.
Donald Miralle
CARLSBAD, Calif. — For anyone who has been a member of a college golf team. it was a tragedy that hit far too close to home. When the head coach and six players from a small New Mexico university died in a nighttime head-on collision in West Texas on March 15, there was a wrenching reaction from those who know exactly what it's like to be riding in a team van on the way home from a tournament. They cajole, they laugh, they share stories, they nod off into blissful oblivion.
"You don't ever get into a van after a tournament and expect something like this to happen," Sarah Kellam said. "I've been playing golf on teams since the fifth grade. You think of how many times you were in a van doing things. At my college, the men's and women's teams were very close. Those are some of your best friends. Some of your best memories are in those vans."
Kellam played at the University of Northern Kentucky and last fall became an LPGA Tour media official. After the crash that killed the members of the University of the Southwest golf team, along with a father and son in the other vehicle, Kellam felt compelled to honor them. With her superiors, she suggested the idea of players wearing ribbons for this week's JTBC Classic in northern San Diego. Unbeknownst to Kellam at the time, the Epson (formerly Symetra) Tour was making a similar gesture at last week's Carlisle Arizona Women's Golf Classic.
The LPGA was all for the idea, and so players were offered a ribbon of blue and red—Southwest's school colors—on the first and 10th tees for the first round Thursday of the JTBC at Aviara Golf Club. Kellam put together 230 ribbons herself and enlisted JTBC volunteers on Wednesday to make 70 more.
"Any loss of life is tragic, but it's especially hard with the loss of young life that had so much potential," Kellam said.
"At the LPGA, we have our own tour, but we're part of the golf community. We want to do our part, and we're sending out our good energy to everyone at the university."