The Loop
J.R. Smith buys cotton candy for Dash Day during Cavs game
What a year it's been for Dash Day. The three-year-old seemingly spent most of the summer on the 18th greens of golf courses celebrating with his dad and being a ham in trophy photos. And now, his celeb status has carried over into the off-season.
Day attended a Cleveland Cavaliers pre-season game last night with his mom, and even without his famous dad -- an Aussie transplant turned Ohio sports fan -- on hand, Dash was one of the main attractions at Quicken Loans Arena. Cavs guard and golf fanatic J.R. Smith bought cotton candy during the game, and shared it with the young fan:
Here's a better look. (Side note: If "Phil being Phil" is a thing in golf, "J.R. being J.R." is a thing in the NBA):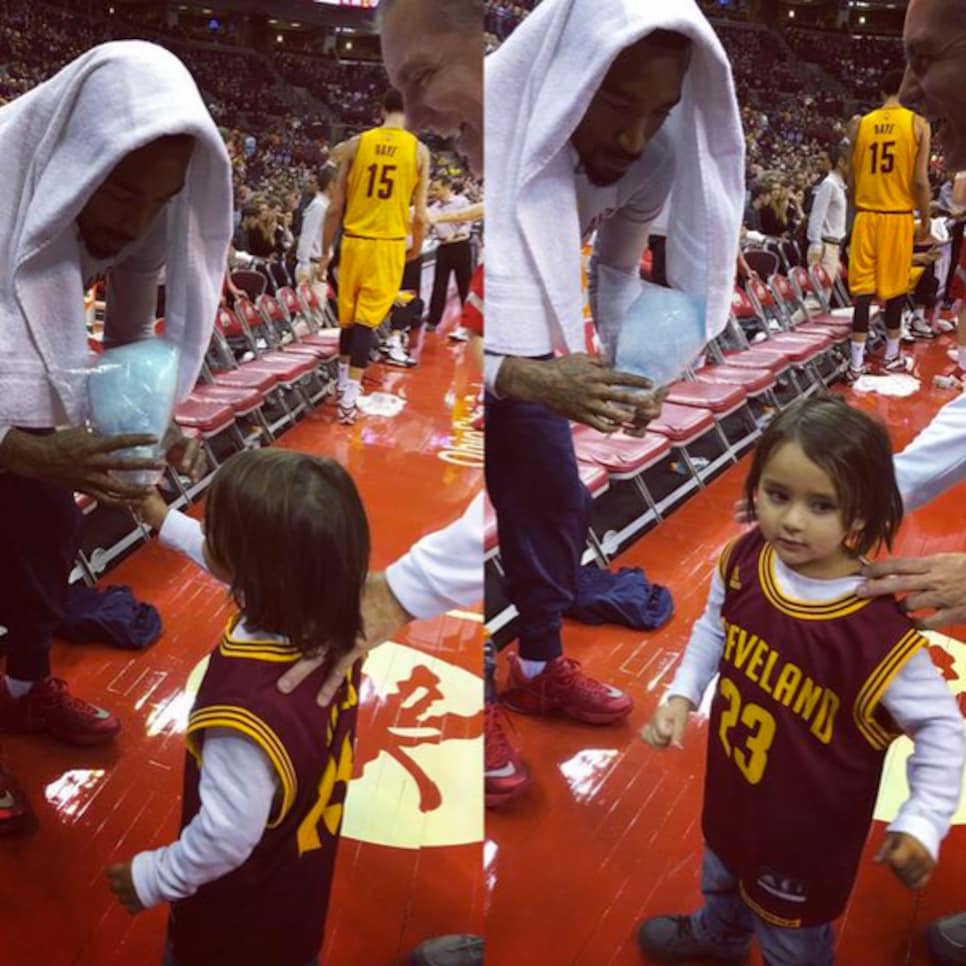 As you can see, Dash is an even bigger LeBron James fan (Sorry, J.R.), and he gets really excited during games. Even pre-season games.
Save some of that energy, Dash. It's a long season.