The Loop
Jordan Spieth's possible solution for Chambers Bay's goofy 18th hole? Play up the first fairway
UNIVERSITY PLACE, Washington -- Jordan Spieth may have figured out a solution to his biggest nemesis: the par-4 18th at Chambers Bay.
Play up the first fairway.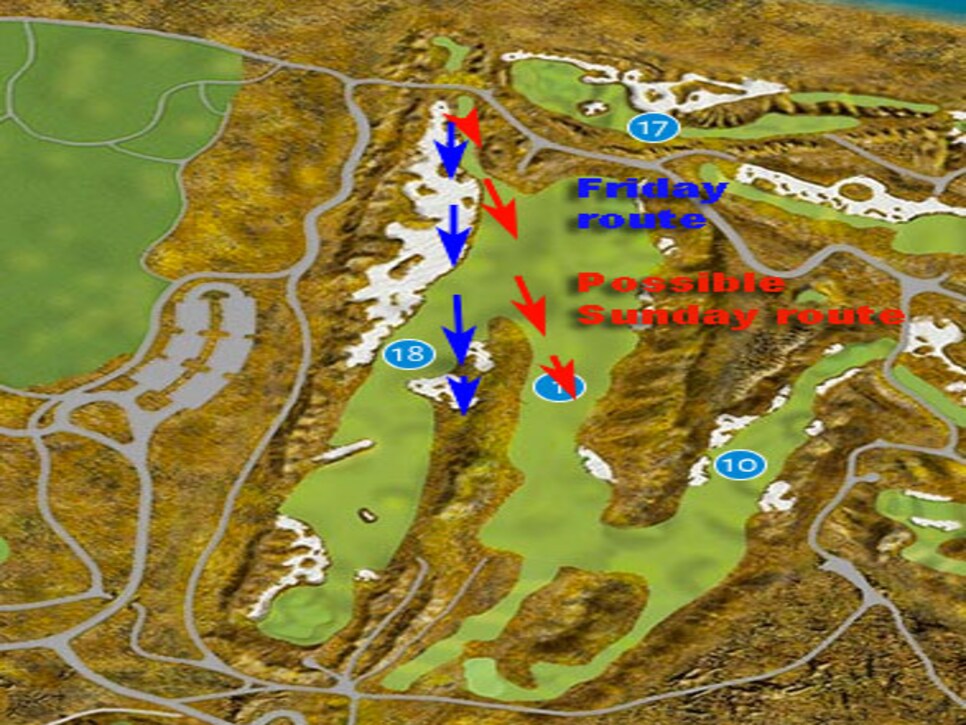 Originally designed as a par 5 with a hillocky green meant for a short iron, the finisher was shortened to a two-shotter on Friday and players struggled to a 4.329 scoring average. All signs point to the USGA wanting to play the finishing hole as a par 4 Sunday despite misgivings by those who can't make the 300-yard carry over fairway bunkers that pinch the landing zone to an effective width of six yards.
The adjoining first hole will revert to par-5 status in the final round and Spieth said following his third round 71 that the opening hole may also offer up an alternative avenue to the last green.
"We'll just have to check where the wind is," Spieth said. "There's an option to play down No. 1."
Following his second round double bogey, Spieth admitted comments overheard on television were strictly of the armchair architect variety.
"All in all, I thought it was a dumb hole today, but I think we're going to play it from there again, so I've got to get over that," Spieth said.
Maybe, just maybe he will take an unconventional route to a U.S. Open victory.