The Loop
Jordan Spieth's late arrival in Scotland 'not putting odds in his favour'
Stories of interest you might have missed…
Paul McGinley, the former European Ryder Cup captain, said that Jordan Spieth has not helped his chances in his quest to win the third leg of the Grand Slam at St. Andrews this week. "[Ninety-five] per cent of the Open winners in the last 20 years have played some kind of links the week before," he said in this story in the Scotsman. "I believe you should, like tennis players do, be practising on the same surface you play in the major. He's not putting the odds in his favour, put it that way."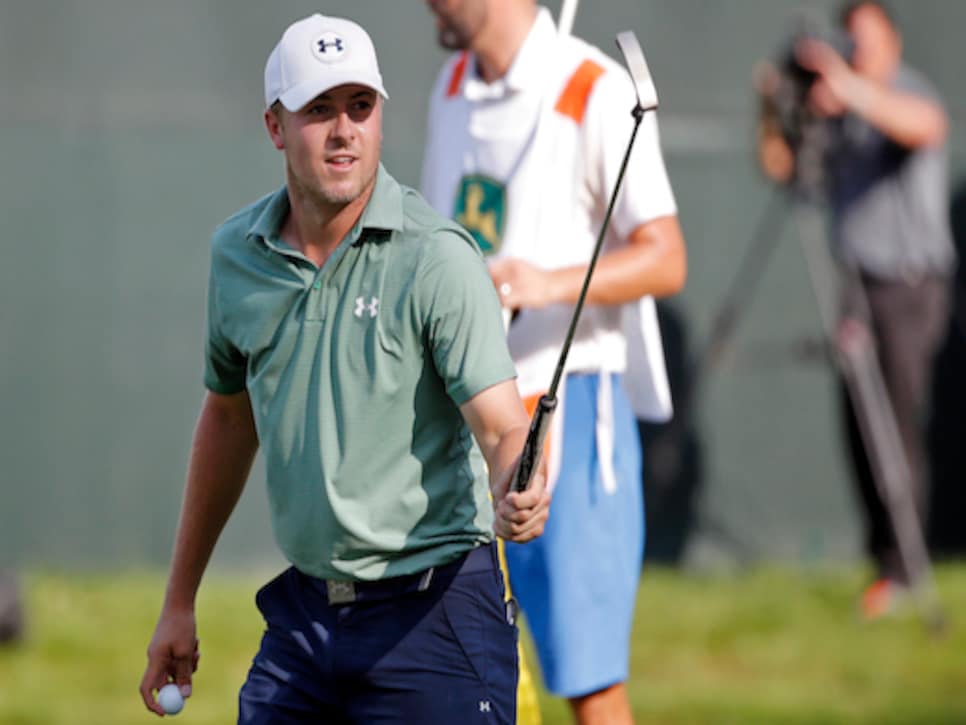 Jordan Spieth reacts after winning John Deere Classic (Getty Images)
Hank Gola of the New York Daily News examines why the Grand Slam is not beyond the realm of possibility for Spieth. "Spieth is doing it his way, ignoring criticism, politely of course. To use an old golf term, he's one of those guys who just knows how to get the ball in the hole. He's not nearly as talented as [Rory] McIlroy. But that doesn't always matter. It's not easily divined how good Jordan is until Sunday night,' [Brandel] Chamblee observes. "One swing of the golf club with Rory and you're just blown away. Almost every single time Jordan Spieth tees it up, we learn something new about him.'"
John Huggan of the Scotsman, is a long-time adversary of the outgoing chief executive of the Royal & Ancient, Peter Dawson, most recently over Huggan's assertion here that "the changes made to the Old Course for this week's Open were unnecessary and merely the consequence of the R&A's inability to control the nonsensical distances modern golf balls fly." Dawson took Huggan for a tour of the course to explain the changes, though not necessarily satisfactorily.
Shalonda Jones grew up in a North Chicago project, where "crack pipes would be left around; people carried knives on street corners and in the alleys; a gun might even be lying in the bushes, according to her brother, Brian. With every family she saw struggling to pay rent or nearby shooting she heard, Jones vowed to make it out," writes Matt Schneidman of USA Today. Via caddying and the renowned Evans Scholarship program, she has succeeded. She will enroll at Marquette University in the fall.