The Loop
Jordan Spieth's Champions Dinner sounded really good (Here's the menu)
We finally have the details on Jordan Spieth's Masters Champions Dinner, and boy, was it good. Well, at least, it sounded good by the looks of the menu (We weren't invited. . . and neither was his caddie. . . ). Check it out: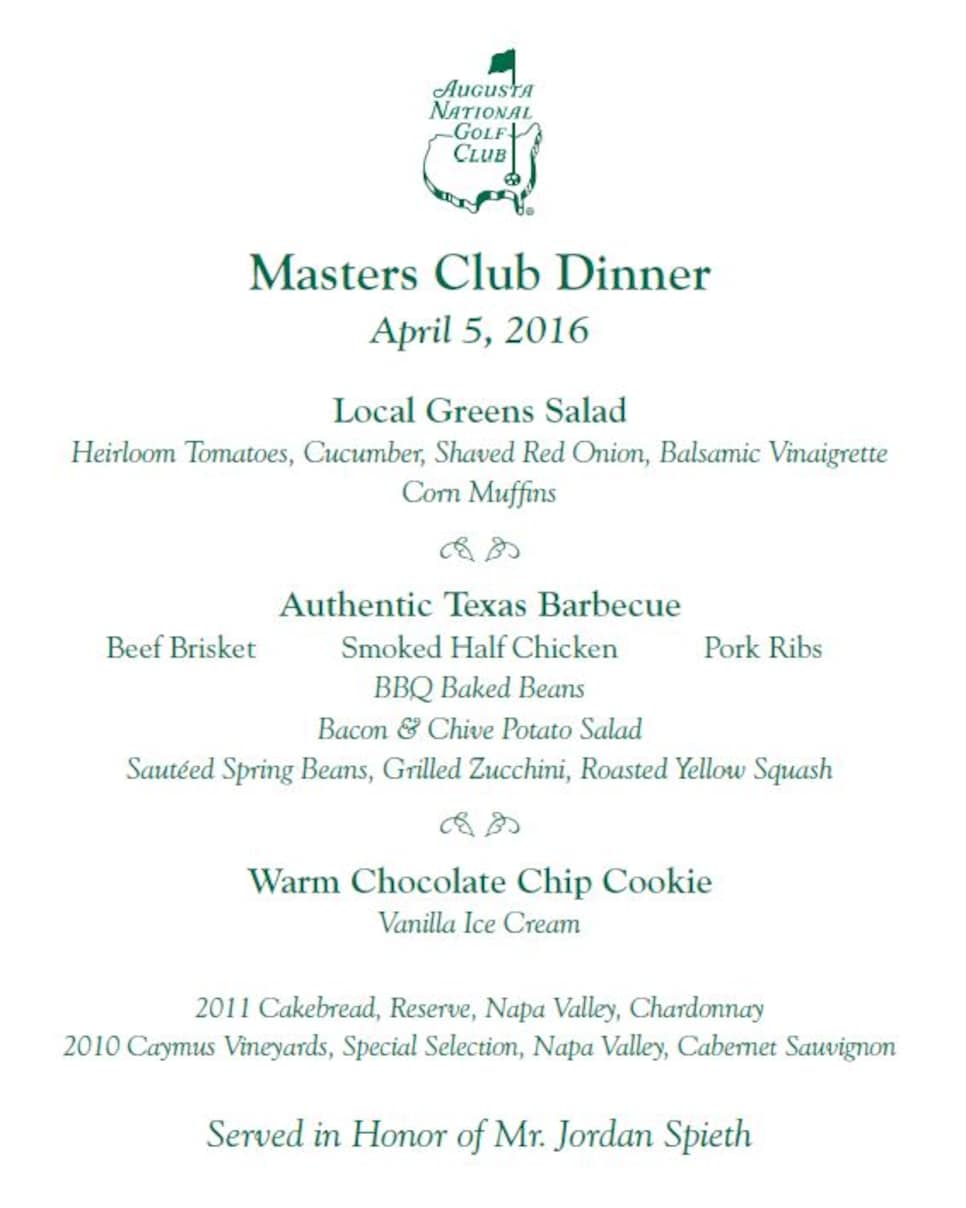 As expected, Spieth served Texan BBQ on Tuesday night in the Augusta National clubhouse, but how about some of his finishing touches? Bacon & chive potato salad? Mmm. And a warm chocolate chip cookie to top it off?
Something tells us this won't hurt his popularity among fellow green jacket winners.