The Loop
Jordan Spieth's brother was involved in one of the weirdest/dumbest endings to a college basketball game ever
There's a good chance you heard about the finish of Monday night's Brown vs. Bryant men's college basketball game. That's right, even if neither school is your alma mater. Why? Because it featured one of the weirdest/dumbest endings to a NCAA hoops game you'll ever see. And it also happened to feature Jordan Spieth's younger brother.
Steven Spieth has been making plenty of headlines of his own of late. Already in the young season, the Brown senior has won the Ivy League Player of the Week Award, and nearly achieved the third triple-double in conference history. And on Monday, he played a role in the bizarre finishing sequence that went viral.
In a nutshell, a Bryant freshman, Ikenna Ndugba, thought his Bulldogs had the lead after the teams swapped a pair of late baskets. But they didn't. It led to a colossal embarrassing fail as Ndugba dribbled out the clock before tossing the ball in celebration, not realizing Brown had won the game, 91-90. Watch the wild final 15 seconds here:
How did Spieth factor in? Well, he inbounded the ball for Brown (He's the player in the No. 3 white jersey) on its final possession after Bryant had taken the lead on a three-pointer. Look at that crisp chest pass: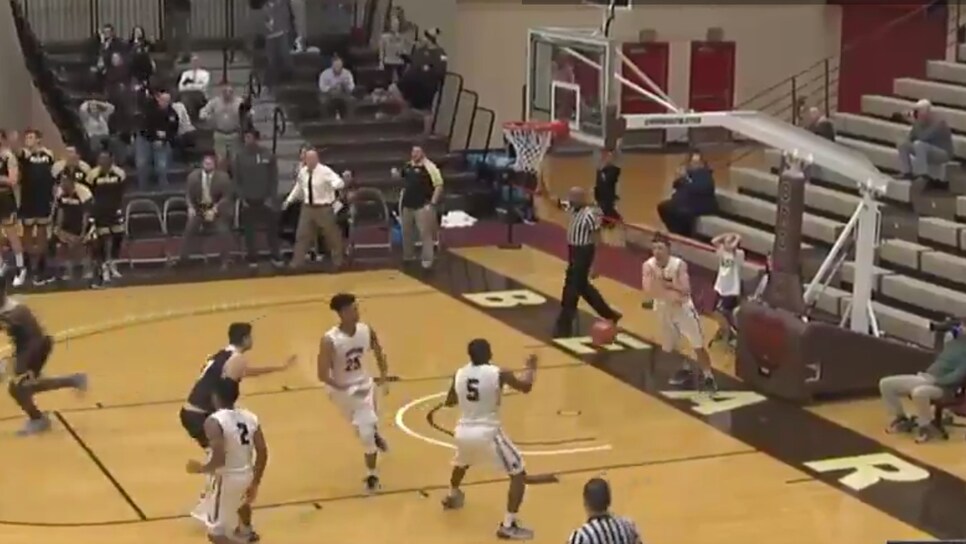 Then he ran his man behind Brown's ball handler, Tavon Blackmon, giving Blackmon more room to drive to the hoop for what turned out to be the winning layup. And most importantly? He didn't foul the clueless Ndugba, keeping his hands straight up while keeping him in front of him. Fundamentals!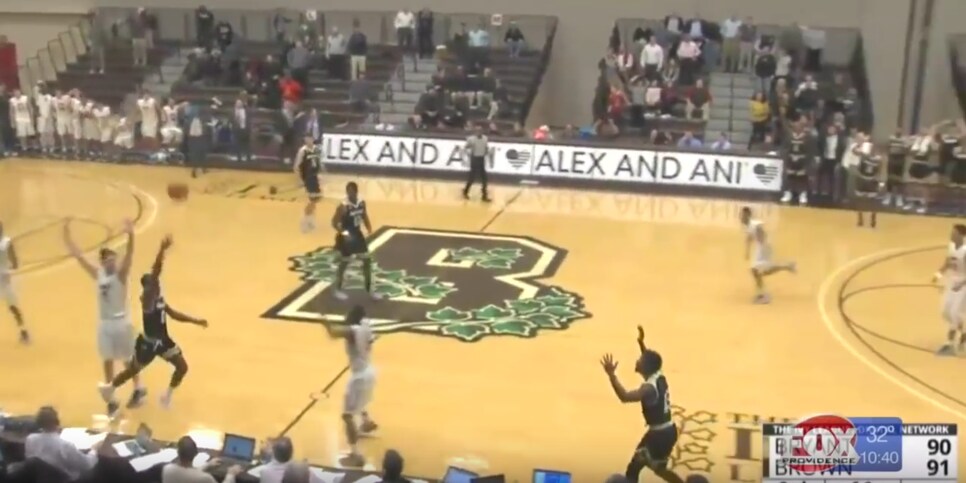 After, as the Brown team mobbed each other in celebration, Spieth played it cool, walking around as if he knew his team had just been given a gift. Or perhaps, it was a sign of that trademark Spieth sportsmanship, not wanting to rub it in after such a brutal blunder.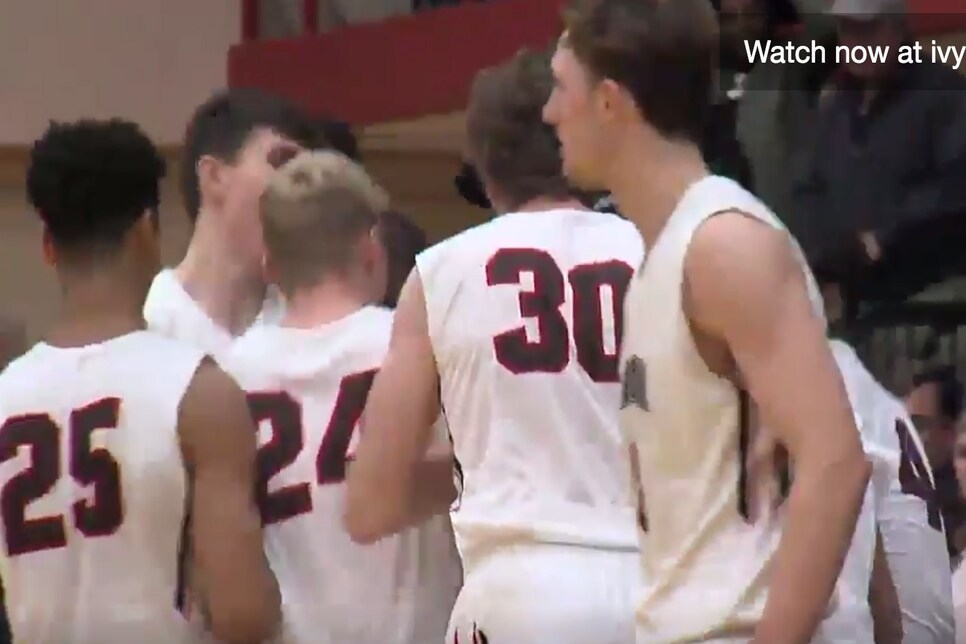 Steven Spieth also had 16 points and nine assists as Brown improved to 3 and 4. And Jordan Spieth will have to do something pretty special at the Hero World Challenge to get the same amount of airtime on SportsCenter this week.