The Loop
Jordan Spieth unexpectedly among the first nabbed by Euro Tour's new slow-play policy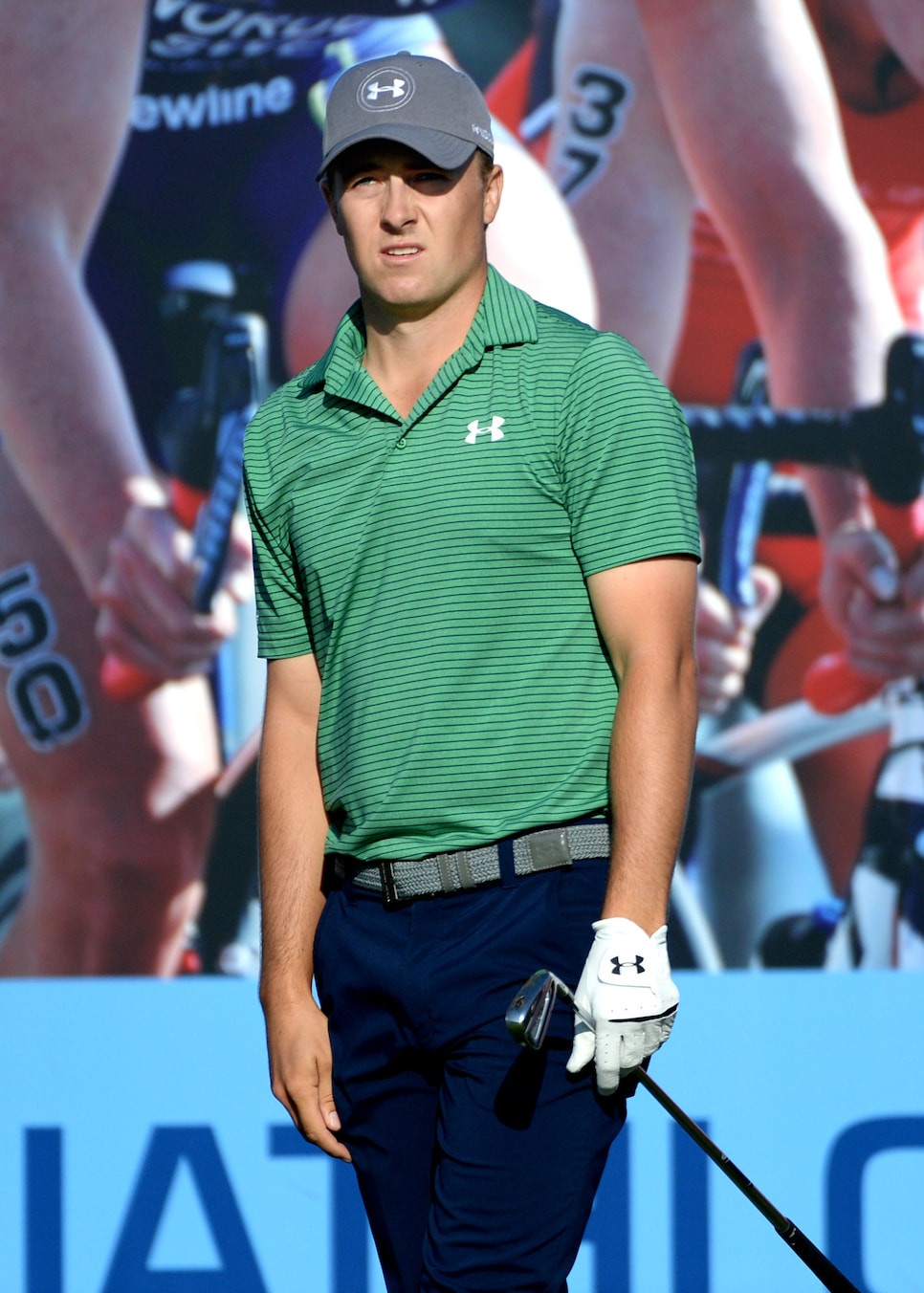 ABU DHABI, United Arab Emirates -- Well, that didn't take long. Not even halfway through Day 1 of the European Tour's latest attempt to combat the scourge of slow play in its multi-cultural midst, confusion reigned during the opening round of the Abu Dhabi Golf Championship.
One of those most perplexed was World No. 1 Jordan Spieth. Walking to the ninth tee (his 18th of the day), the Masters and U.S. Open champion was approached by the European Tour's chief referee, John Paramor. Deemed to have taken too long to hit his putt on the previous green, Spieth was assessed what used to be called a "bad time" but is now a "monitoring penalty." Should the American repeat that heinous crime over the next three days he will be fined €2,600.
"I was told I took too long over my putt on the eighth green," said a clearly indignant Spieth, who shot four-under 68, four strokes off the lead held by American amateur Bryson DeChambeau. "They had just taken us off the clock because the group behind us hadn't even reached the fairway. It didn't make any sense to me. If I can I'll try and wash it away [have it rescinded] after the round. I don't know what the policy is on that. It doesn't affect this round, but if I get another one I get fined.
"I understand that, if we are being timed and I take too long I get a bad time. I understand the rule," Spieth continued. "But it doesn't make sense when we had caught up and were going off the clock. It had no effect on the round. It's a bit of a grey area. John Paramor was very respectful though. My thing was not to fight it there and go about finishing my round. But I will be asking. I just don't want to be worrying about it in future rounds."
Rory McIlroy, who made eight birdies en route to a 66 while playing in the same threesome as Spieth and Rickie Fowler, was equally surprised by what he felt was a harsh application of the new regulations.
"It was weird," McIlroy said. "I was surprised Jordan got a bad time on a putt when the guys behind weren't even approaching their balls back on the fairway. Sometimes we need to apply some common sense, especially when we are not out of position. It's not like Jordan is a slow player.
"I think it needs to be more about where you are in relation to the games in front and behind. If we are out of position, monitor us. But if we are in position there is no reason to do anything."
Ah, but there was according to Paramor.
"Pace of play on the European Tour is measured by whether a group keeps to the starting interval between groups, rather than if they are on the same hole, as it is in America," Paramor said. "Jordan was assessed a monitoring penalty after his putt on the eighth hole, which I advised him of as he walked to the ninth tee."