The Loop
Jordan Spieth ties for 57th at Memorial in final start before U.S. Open defense
DUBLIN, Ohio -- With his title defense in the U.S. Open closing fast, Jordan Spieth knows he needs to tidy up a golf game that was good enough to win at Colonial but wasn't up to snuff in the Memorial Tournament presented by Nationwide.
And his next stop is arduous Oakmont Country Club for the 116th U.S. Open.
The No. 2 player in the world closed with a one-over-par 73 Sunday at Muirfield Village Golf Club for a three-under 285 total, well back of the leaders at T-57. He played the weekend in three over par, compared to last year when he closed with a seven-under 65 to finish T-3 heading into Chambers Bay.
He graded himself "decent" for the week. But that won't cut it going forward.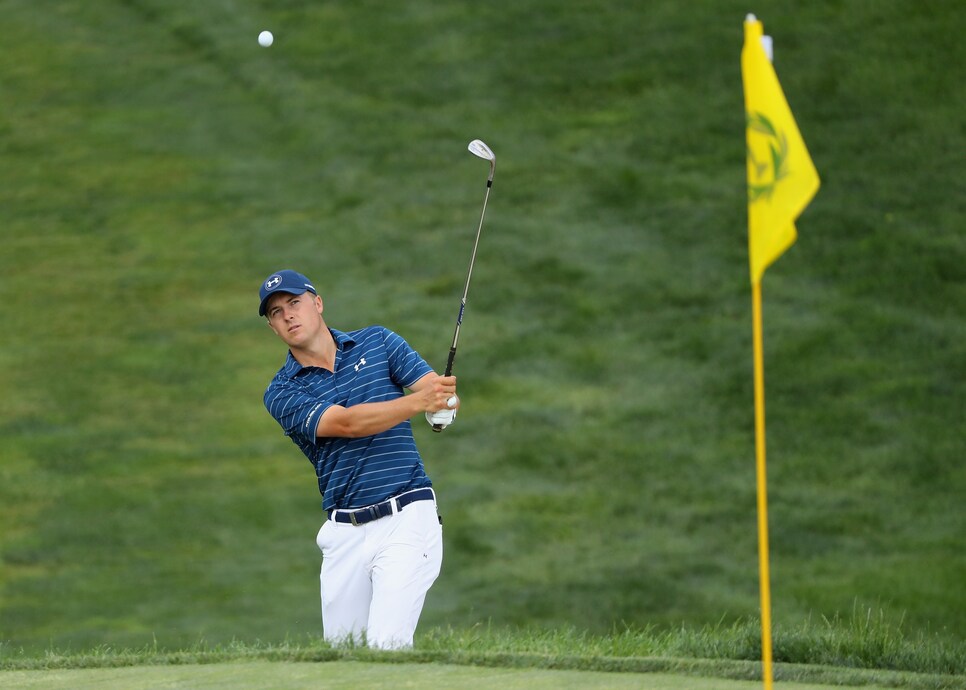 "Didn't have my best stuff this week, but just kind of didn't make great decisions when I needed to give respect to the golf course, and that's something I'm certainly going to have to do at Oakmont," Spieth said. "So I recognize that. We're still running on momentum. Got to get some fresh legs and get ready to go."
Asked if the game he displayed in Texas at Colonial Country Club would work at Oakmont, Spieth replied with frank honesty.
"No. I think it would be successful, but I don't think it would win," he admitted. "I think it needs to be improved, and it comes down to driving the ball. I need to be able to have a comfort level, a comfort shot that I can play off these tee boxes with, whether it be a driving iron or a 3-wood or a driver, something where I feel just a little bit more comfortable.
"But I've been working on it since -- you know, after the Masters going forward, and during the Byron and Colonial, I had seven or eight really, really good rounds with it, and I struck it really well at the Players. Short game is there. It's U.S. Open ready. It needs to continue to stay there with some extra effort on driving the ball. It needs to be improved from Colonial still."