The Loop
Jordan Spieth leads ensemble cast of talent at 2016 Masters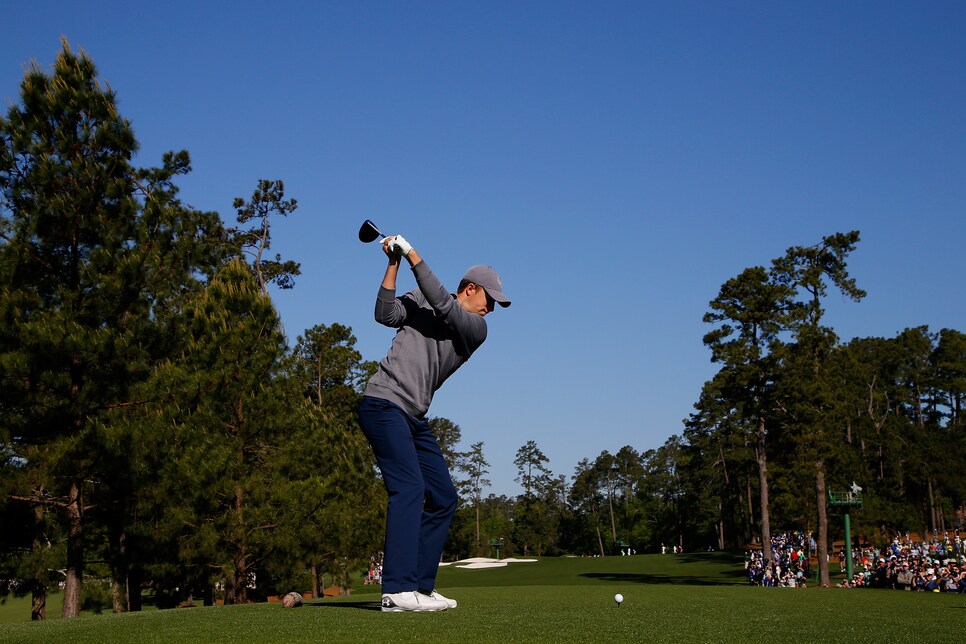 AUGUSTA, Ga. – When 46-year-old Jack Nicklaus won the last of his 18 pro majors at the 1986 Masters, many said golf would never again see a player so dominate. The thinking was there was just too much talent.
A decade later, we had Tiger Woods.
Genius is a rare commodity, but it is not unlimited. From Bobby Jones to Ben Hogan to Nicklaus to Woods, someone always comes along. You just have to wait.
The gap between the Nicklaus in '86 and Woods grabbing the green jacket in 1997 for the first of his 14 majors was occupied not by one man but a group so deep and gifted it spawned the Official World Golf Ranking in an effort to measure the talent.
It was a time much like our current Tiger-less world.
"I was never a part of this tournament when you were worried about one guy, when Tiger was a 3-to-2 favorite or whatever, something ridiculous," Spieth said Tuesday at Augusta National. "So now, for me, isn't Jason [Day] the favorite in my mind? So, nice. He can be the favorite. I'll go ahead and we'll just do our thing. "
Still only 22 and with seven wins, including last year's Masters and U.S. Open, Spieth, along with Day, are among the plethora of young stars on the scene.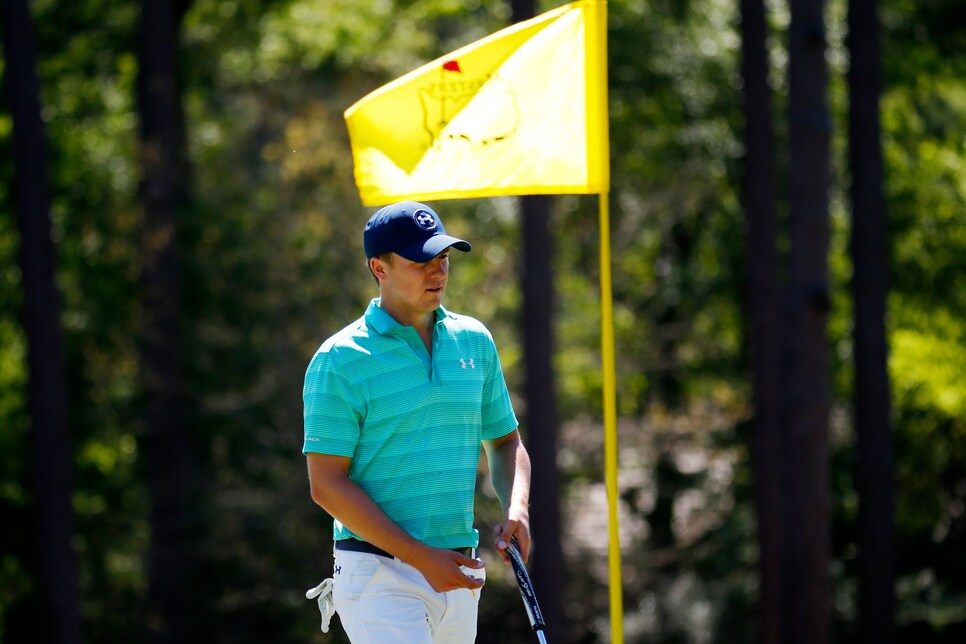 The gap from Jack to Tiger was bridged by Greg Norman, Nick Faldo, Seve Ballesteros, Curtis Strange, Nick Price, Ernie Els and Payne Stewart -- each of whom won multiple majors during that time but none of whom was as dominate as Nicklaus was or Woods became.
With Woods 15 years removed from the Tiger Slam and eight years past his last major the void is once again filled by not one person but a group of players.
We were quick to anoint first Rory McIlroy and then Spieth as the next Tiger, and while neither may fill that billing both have taken star turns in this impressive ensemble cast.
Last year, Spieth added a runner-up in the PGA Championship and a T-4 at the British Open to his two major wins. "We were so close and it was one break here or there," Spieth said about the calendar year Grand Slam.
But he has not been alone in impressing. What we called The Big Four at the beginning of the year -- adding Rickie Fowler to Spieth, Day and McIlroy -- is actually more like the Big Eight or Ten.
The play of Adam Scott so far this year has earned him the right to be included in this conversation. So, too, Bubba Watson. In fact, Watson, Scott and Spieth have won the last four Masters.
Dustin Johnson, Sergio Garcia, Matt Kuchar and Brandt Snedeker head that list of the best without a major.
"I lived through the Tiger dominance, " Scott, who won here in 2013, said Tuesday. "We all just felt at times we were playing for second, that's for sure."
That's not the case now. It's pretty wide among a small gang of contenders, just like it was after Jack. It is, as Yogi Berra said, déjà vu all over again.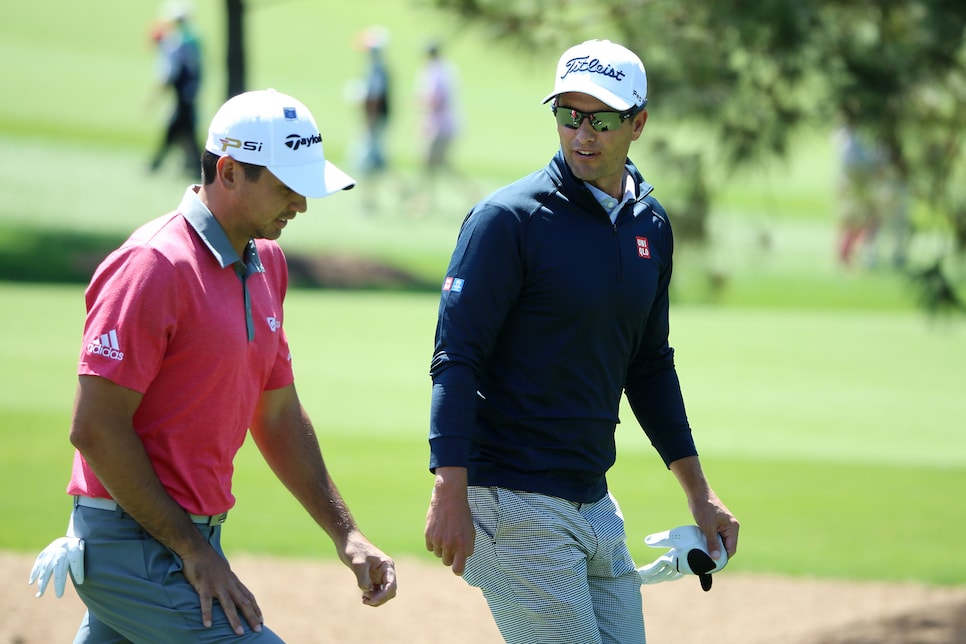 In the gap after Nicklaus and before Woods, 33 different players won the 43 majors played with only Faldo (6), Price (3), Norman (2), Strange (2) and Stewart (2) winning multiple majors.
Since Woods won his last major at the 2008 U.S. Open, 22 different players have won 33 majors with only McIlroy (4), Padraig Harrington, Phil Mickelson, Martin Kaymer, Watson and Spieth – all with two – have won multiples.
From when the OWGR debuted on April 6, 1986, until Woods took over No. 1 on June 15, 1997, eight different players were No. 1. Since Woods' five-year run on top ended on Oct. 10, 2010 – he held No. 1 again for a year in 2013-14 – seven different players have been No. 1.
Can Spieth or McIlroy or Day be the next Tiger? Maybe. But even if they aren't, golf is in a very good place, and a place it has been before.
"I'm going to keep an eye on whoever's at the top," Spieth says. "We all know who is capable of having firepower in a major, and certainly the firepower that's been produced over the last few months. There's a lot of guys who have a lot of success here that have really brought some strong finishes and motivation and some momentum into this week."
There may be no king right now, but pretenders to the throne are in abundance. It's an interesting time in golf similar to when we said goodbye to Jack and were waiting for Tiger.