PGA Championship 2021
PGA Championship 2021: Jordan Spieth telling fans to "let it hit your ankles" might be peak Jordan Spieth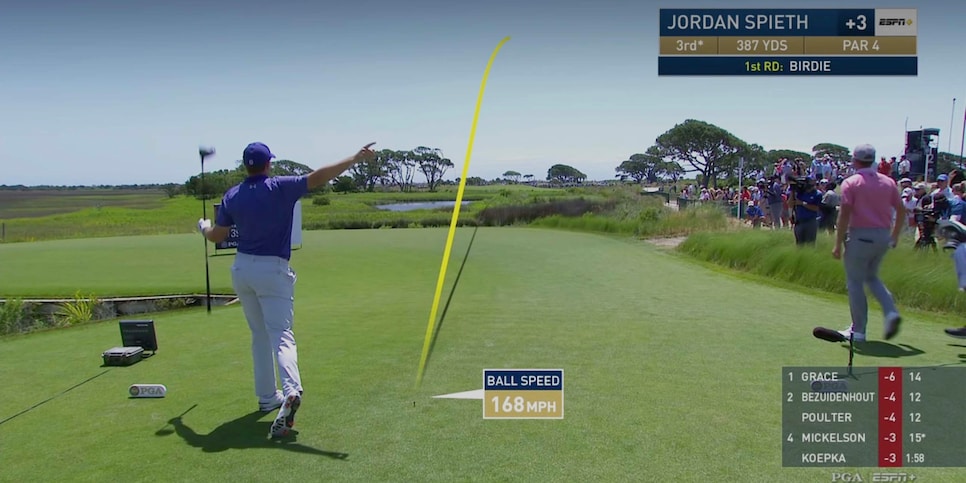 KIAWAH ISLAND, S.C. — Jordan Spieth might put every golf broadcaster out of a job one day. The guy's a self-proclaimed chatterbox out there. A constant monologue. The heartfelt pleas are most often directed at his golf ball—but in some, ultra-rare cases, he'll turn his queries to the spectators.
We were treated to one of these on Friday at the PGA Championship. Spieth was on the Ocean Course's third hole, his 12th of the day, when he hit a foul ball well right. The ball was headed at the gallery—yay, galleries!—and, this gallery being comprised of human beings, they reflexively scurried out of the way. Because, you know, no one wants to get hit by a hard white ball traveling rather fast.
This was much to the chagrin of Spieth, who was apparently hoping they'd stand there and absorb it, Happy Gilmore-style.
"Don't get out of the way, guys!" he said. "Let it hit your ankles!"
Of course, he was semi-joking. We think. He did wind up making par, so the lack of ankle contact did not prove damaging. Either way, it's lovely to have Jordan Spieth back barking very specific orders at human beings 300 yards away.