The Loop
Jordan Spieth heads to Augusta National for vacation to end 2015
This has been quite the year for Jordan Spieth. His journey to a history-making Masters victory started a year ago, when Spieth won the Australian Open and Hero World Challenge on back-to-back weeks. The rest of 2015 consisted of traveling around the country, winning tournaments and making appearances.
What better way to unwind from a crazy-hectic year than kicking back at Augusta National? That's apparently how the Masters champion is spending some time off next week after the Hero World Challenge.
Spieth will head to Augusta with his father, Shawn, his agent, Jay Danzi, and AT&T CEO Randall Stephenson, according to Golfweek's Jim McCabe. What will the trip entail?
"Mostly vacation, with a little bit of work involved," Spieth told McCabe.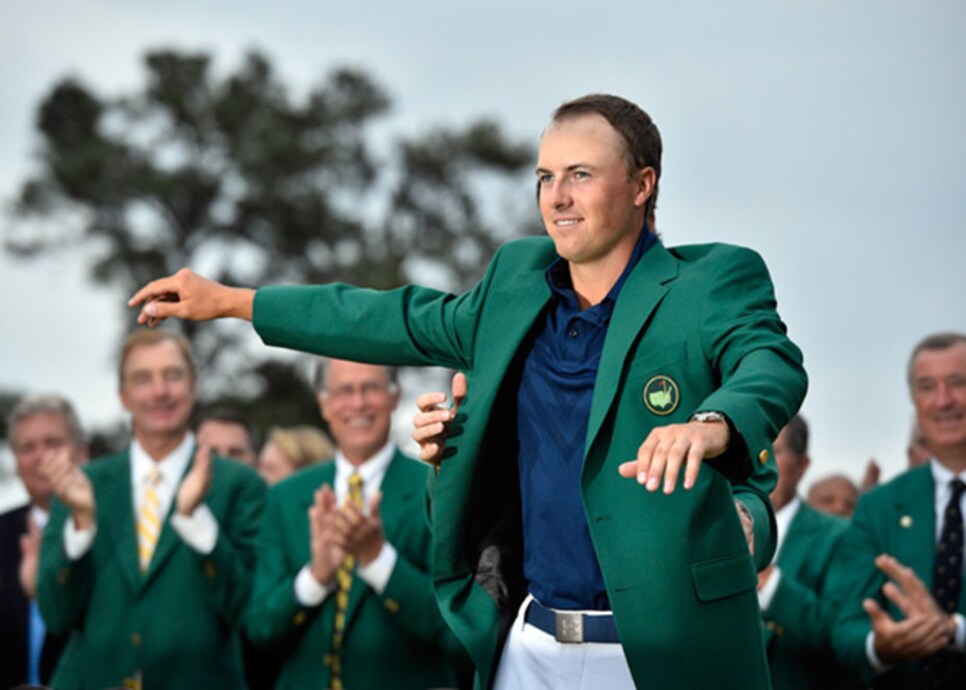 How are you spending your holidays? Maybe some family time. A little golf if you're lucky. For Spieth, it sounds like there's dinner and, we're sure, a little golf at the home of the Masters. Not too bad. Especially as the defending champion -- we're sure Spieth will be treated like a king by the green jackets.