The Loop
Jordan Spieth had the perfect line for the patrons after hitting it to a foot on No. 12 in Masters practice round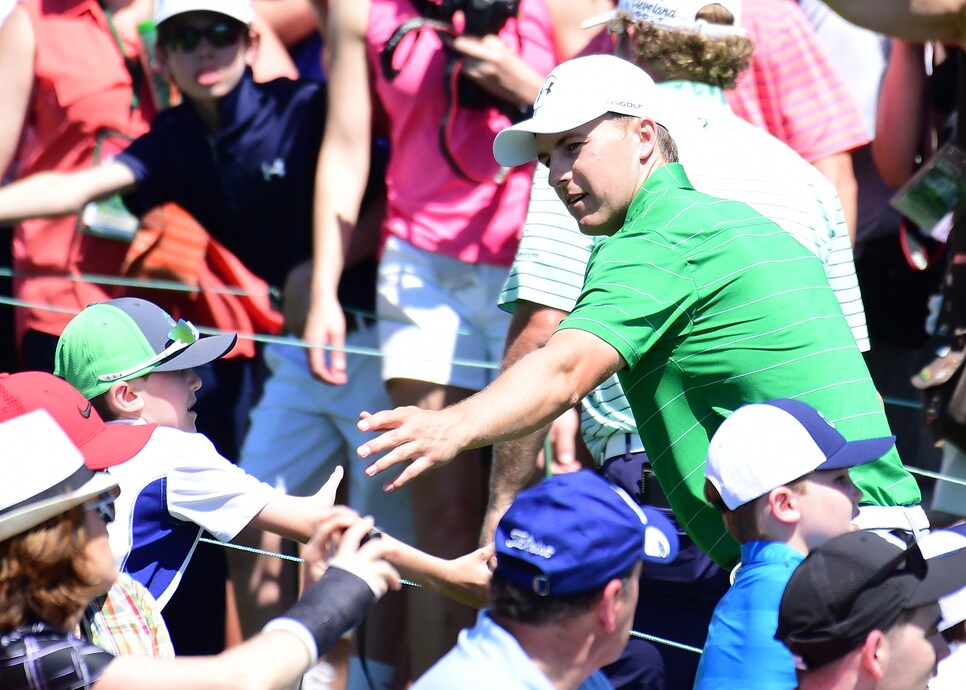 AUGUSTA, Ga. -- Jordan Spieth sure looked comfortable talking about Augusta National's 12th hole on Tuesday. He looked even more at ease playing the famed par 3.
Spieth stuck his approach shot to tap-in range to draw a loud early-week Masters roar. And he knew just what to say to get a different kind of reaction from the patrons.
"It was about that far (indicating a foot), I turned to the crowd and said, 'I really could have used that one about 12 months ago' to some significant laughter," Spieth said.
Spieth's little jab at himself was a nice touch. So was tapping in for birdie "Arnie style."
Spieth, of course, was referring to the quadruple-bogey 7 he made on the hole during the final round last year. The 2015 Masters champ looked on his way to winning a second green jacket before the disaster opened the door for Danny Willett. But he sounds ready to move on and to prove that one bad hole isn't going to have a lasting effect on him at Augusta National.
"I'm excited about the opportunity ahead, which is now I can go back and really tear this golf course up," Spieth said. "I've got the opportunity now for the next, again, as many years until the day I get a letter saying, we would appreciate if you sat this one out (laughter). I've got that many opportunities to go back and really create more great memories on the back nine of Augusta, which we've had in the past on Sunday. And if it happens this year, fantastic. I will do all I can to see all the positives and to grind it out like we did in 2015. And if it doesn't happen this year, then I'll be ready the next year to do it."