The Loop
Jordan Spieth and, yes, Tiger Woods help boost CBS' golf ratings to highest levels in six years
Yes, interest in golf will survive the Tiger Woods era, and, with a little help from Woods himself, has some television ratings to prove it.
CBS' average household rating and audience share for 21 televised events in 2015 was 2.3 and 6, its highest since 2009, when its number measured 2.5 and 6, according to Nielsen National Ratings.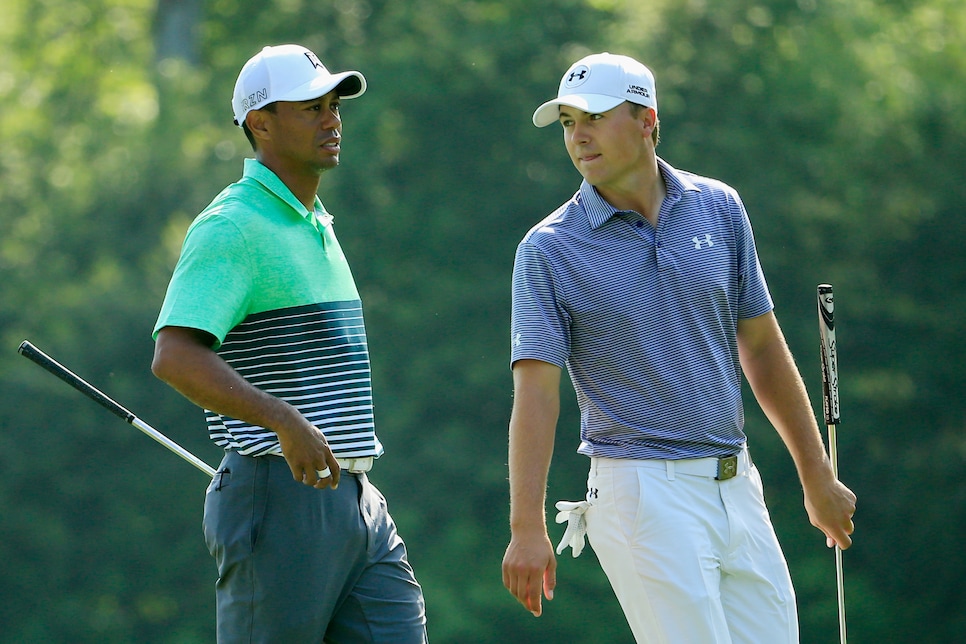 Jordan Spieth's victory in the Masters and his bid to win a third major at the PGA Championship helped, of course (though PGA Championship ratings were down from the previous year). A boost, too, came from Woods' bid to win the Wyndham Championship two weeks ago.
The number of viewers for CBS' 21 golf events averaged 3.5 million in 2015, an increase of 25 percent over 2014 and its highest since 2009, when its events averaged 3.7 million viewers.
The takeaway is that golf doesn't necessarily need Woods to stimulate interest. That said, if he were to complete a comeback and crash the Spieth, Rory McIlory and Jason Day party, there is no telling how high the ratings might go.
The final round of the Wyndham Championship, for instance, just with Woods in contention, produced 5 million viewers, the most for a non-major championship since he won the Players Championship in 2013. The third round of the Wyndham, with Tiger entering as a co-leader, drew 4.2 million viewers, more than the third rounds of either the U.S. Open on Fox and the PGA Championship.