ATLANTA -- Golfers play their cards close to the vest. Not to say they're difficult or dishonest; rather, it's an allusion to the vanilla, politically correct, guarded ambiance of their statements. To many on the PGA Tour, transparency, especially of one's vulnerability, is viewed as weakness.
Which made Jordan Spieth's admission all the more enlightening.
Speaking with the media on Wednesday at East Lake Golf Club, Spieth was asked about the state of his game heading into this week's Tour Championship. The 22-year-old initially answered with an expected response: I feel comfortable, working on my putting, etc.
But then Spieth made the following confession:
"It's hard to play with somebody who is 18-under through two rounds and feel like you are 11-under and not playing well. When in truth, you're really playing some good golf. It's tough to play with."
This, of course, is in reference to the performance of Jason Day, who's lighting the golf world on fire with four wins in his last six tournaments.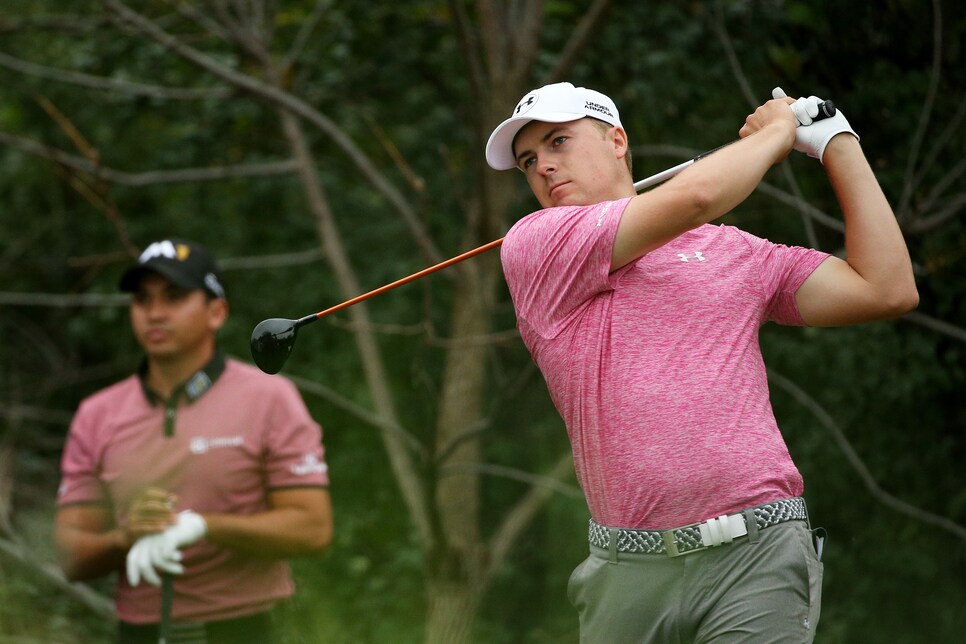 "Looking at the big picture of things, (I need to) stop getting caught up in the sprint," Spieth said. "Start thinking more about the marathon, the No. 1 world ranking.
"I was a little caught up in just trying to be there and force being there, each hole I played. And in reality, I hope to be out here for another 20-plus years and if that's the case, there's going to be a lot of change that happens, there's no denying that.
"The quicker I can accept that, the easier it can be to free me up and play my own game. Because I wasn't playing my own game the past couple weeks."
Although this sentiment has been on display since Whistling Straits -- Spieth missed the cut at the first two FedEx Cup events before bouncing back with a 13th-place finish at the BMW Championship -- for an athlete of Spieth's stature, a concession of this magnitude is an anomaly.
Spieth also confirmed the disparity in driving distance between he and Day occasionally pushes him out of his zone.
"You've seen it happen. It forces you to try and make it happen yourself, when I wasn't as comfortable with my game as Jason was at that time," Spieth said. "I shouldn't be taking those chances because I can make up for it by making mid-range putts, or taking advantage of par 5s, not necessarily hitting them it two, but doing it the old-fashioned way."
Yet, don't misconstrue this indulgence as waving the white flag. If anything, it adds fuel to Spieth's drive.
"I don't like getting beat in anything. I'm very stubborn, I don't enjoy that and it wasn't fun to watch," Spieth said. "But when it's not fun, it motivates me.
"It makes me want to get back to the level I was playing at this whole year, to get on top of my game. And then see if the top of my game can beat the top of anybody's else game when they're at their best."