News
Jonathan Byrd, 39, wins Web.com Tour Championship to earn his way back to PGA Tour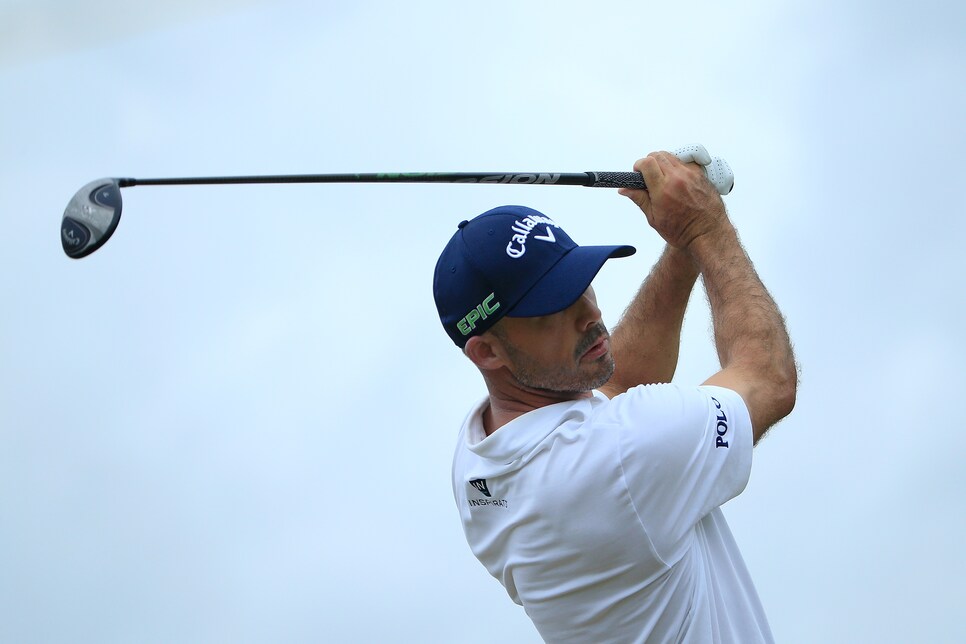 Jonathan Byrd is a closer, as he memorably demonstrated with a walk-off hole-in-one in a playoff to win the Justin Timberlake Shriners Hospitals for Children Open in 2010.
On Monday, he walked off with a four-stroke victory in the Web.com Tour Championship and a return to the PGA Tour following two years on the Web.com Tour.
Byrd, 39, began the tournament in in 66th place on the Web.com Tour Finals 25 and needed a top-six finish to claim one of the 25 PGA Tour cards available. He took a two-stroke lead into the final round at the Atlantic Beach (Fla.) Country Club, shot a four-under-par 67 and won by three over Shawn Stefani and Sam Saunders.
"It means a lot," Byrd said. "This is one of the big ones, really. It's been a hard-fought three years, just kind of struggling with my game, struggling with my confidence. You think coming to the Web Tour would be just kind of your worst nightmare. But it's really been a blessing. I'm so impressed with the young guys out here. The Web Tour has got so much talent. Look out PGA Tour, you've got a lot of talent coming there this year."
Byrd, a former PGA Tour rookie of the year, played 14 years on the tour, winning five tournaments, before losing his card after the 2015 season.
Even with his victory he likely was not as joyful as an emotional Stefani was for finishing second to allow him to retain his PGA Tour card.
"Mostly just relief," Stefani, 35, said, after choking back tears for several seconds. "It's been a tough year. I've worked hard. Haven't had a lot of good stuff happen. But when I found out my wife was pregnant it just put a new perspective into me, because I'm not playing for just myself now. I'm playing more for my family. It's just nice. Nice to see some things go your way, and believe you will. That's the hardest part, believing that you're deserving and things will happen. I know it's just golf, but at the end of the day it's what I've worked for whole life for."
Stefani equaled the best round of the day, a seven-under-par 65
Saunders, meanwhile, had to rely on the strength of an opening-round 59 on his home course and a second-round 66 to retain his PGA Tour card. Saunders, grandson of the late Arnold Palmer, shot a two-under par 69 on Monday. He played the final five holes in one-over par.
The Web.com Tour Championship is akin to the old PGA Tour Q School, where there is no middle ground between elation and disappointment. The latter was most evident with the reaction of Matt Harmon, who three-putted the 18th green, including a missed 12-footer for par, to miss out on gaining a PGA Tour card.
He slammed his putter, then broke the shaft, an emotional reminder of the fickle nature of the game.