Jon Rahm's temper on full display in telecast of opening round of U.S. Open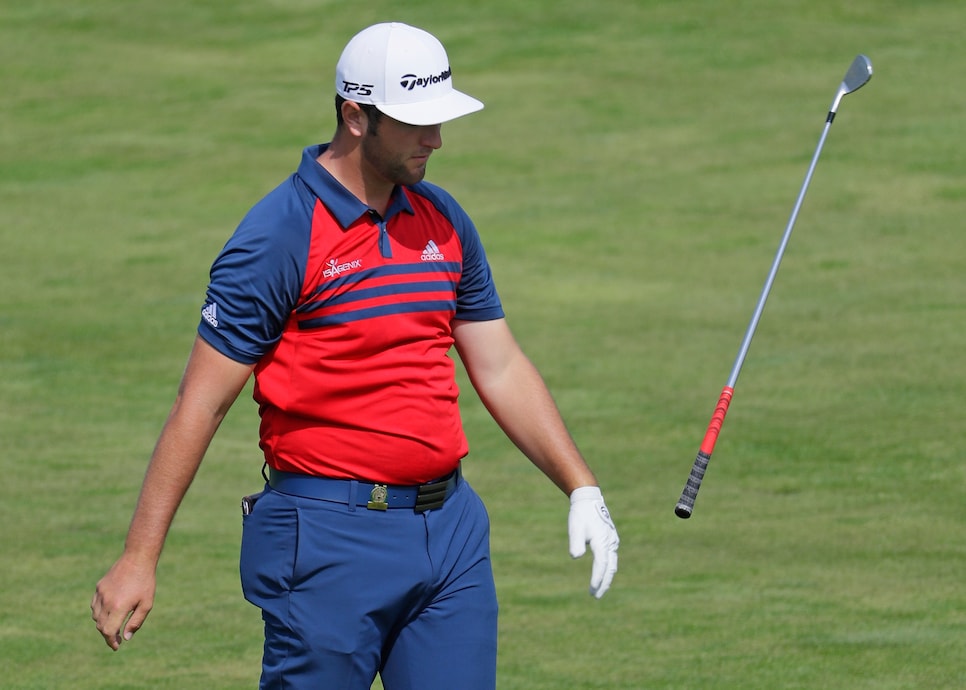 Jon Rahm's swift rise has substantially increased his visibility, which isn't necessarily a good thing. His considerable upside seems to be matched by an emerging downside — an explosive temper, witnessed on Thursday by FS1's audience in the opening round of the U.S. Open.
Rahm was shown tossing and slamming clubs in a round of four-over par 76, and Fox Sports analysts Paul Azinger and Brad Faxon addressed it, though somewhat tempering their remarks.
"He's such an emotional player," Faxon said. "If you're going to win a U.S. Open you have to be able to contain yourself a little bit better than he did throughout the round."
Added Azinger, "everybody that's anybody in this game expected him to come out and play well today. He wasn't able to do it. He got off to a rough start. He's more emotional than you need to be in these tournaments. You've got to be really unflappable."
Rahm was woefully flappable in this round, and those on social media, not surprisingly, were not reticent in expressing their opinions. A sampling of the comments:
"Front-running baby"… "What a clown"… "What a cry baby"… "Give Jon Rahm his rattle and blanket back"… "8 year old temperament"… "too many 5 year old tantrums"… "petulant"… "throwing an epic fit."
Here's one episode, via Twitter: