Fair Points
Jon Rahm says one particular stat from last year deserves 'an asterisk'—and he's got a pretty strong case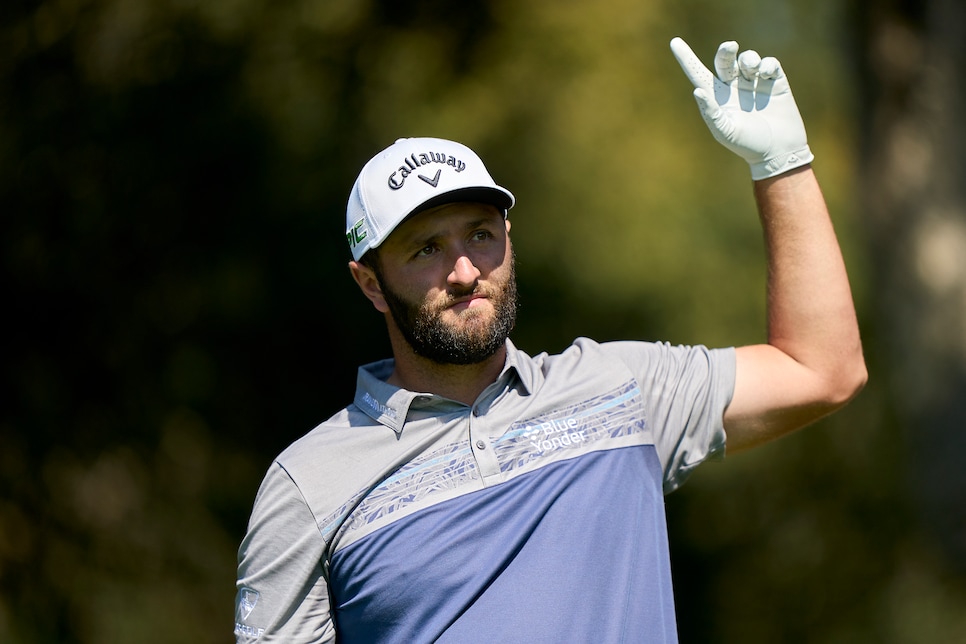 The 2021 season was certainly one to remember for Jon Rahm as he captured his first major at the U.S. Open and finished the year as World No. 1. But there's still another tournament that he can't seem to forget for less pleasant reasons.
Of course, we're talking about the Memorial, where Rahm held a six-shot lead through 54 holes before being informed he had tested positive for COVID. The Spaniard's emotional reaction was caught on camera as he left Muirfield Village after being forced to withdraw.
To be clear, Rahm handled the entire episode about as well as one could. And he seemed to put it behind him rather quickly when he was able to win his next start—the aforementioned U.S. Open at Torrey Pines. But you can understand why such a stellar performance getting wiped from the record books would still irk him. And he expressed that before anyone could even ask him a question at his first press conference of 2022.
As Rahm was being introduced to the media on Tuesday ahead of this week's Sentry Tournament of Champions, PGA Tour senior communications manager John Bush mentioned that Rahm had an impressive 15 top-10s last season. That's when Rahm jumped in.
"I'm going to say 16 with an asterisk," Rahm said. "I'm pretty sure I would have finished top-10 that week, you know. So let's say 16."
Rahm didn't even have to mention "that" week by name. Indeed, we know.
And he makes a pretty strong case. After all, Rahm was 18 under at Jack's place through three rounds. And the winning score wound up being 13 under as Patrick Cantlay beat Collin Morikawa in a playoff.
Oh, and with five under sharing ninth place, that means Rahm could have shot 85 on Sunday and still finished in the top 10. So, yeah, 16 top 10s it is.