News
Jon Rahm (respectfully) wants a piece of Tiger Woods late on a Sunday afternoon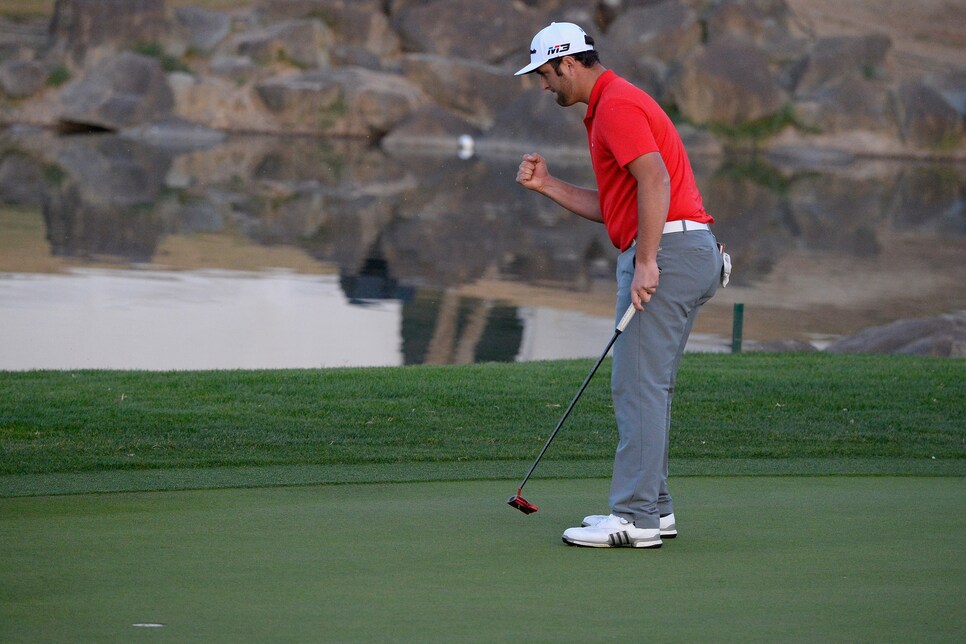 LA JOLLA, Calif. — Tiger Woods and Jon Rahm headline the Farmers Insurance Open this week, stars from different generations. One represents the past, the other the future, and, as Kipling wrote, presumably with neither Woods nor Rahm in mind, ne'er the twain shall meet.
"To be honest, I think a lot of us dreamt about having the opportunity to maybe walk the back nine with Tiger in contention and have a battle hand in hand," Rahm, the defending champion of here, said on Tuesday.
"It would be something amazing for any of us. I hope it happens for somebody. I hope I'm the one, and quite truly I hope I come out on top if it happens."
Torrey Pines would always rank high on a list of courses on which Woods most likely would contend, provided he is still capable of turning up on a leader board on the back nine on Sunday. He has won nine times here, one of them a U.S. Open.
But that is an open question at this point, two days before he marks his return to the PGA Tour after a one-year absence. The 72 holes he played at his Hero World Challenge in December is no kind of barometer other than noting he seemed to be playing without pain, enabling him to swing hard on occasion.
Woods, 42, was out early Tuesday morning for a nine-hole practice session on the South Course at Torrey Pines and again appeared to play pain-free.
"I'm hitting a lot of golf balls and building up my endurance," Woods told Steve DiMeglio of USA Today in the midst of his practice round. "You have to do it. You have to beat balls for a little bit of time to build up your endurance and muscles. I feel like I've done that and now it's time to play a tournament."
Tiger will play the North Course in the pro-am on Wednesday morning and is grouped with Patrick Reed and Charley Hoffman in the first round Thursday on the South Course.
Rahm, meanwhile, is in the grouping just ahead of Woods & Co., providing him an opportunity to witness what he already knows to be the case, that Tiger is still the main attraction.
"When Tiger Woods plays a golf tournament, it's huge for the game of golf," Rahm said. "Tiger getting in contention, it would be absolutely amazing…If Tiger Woods were to win again, I think it would be something amazing for the game of golf and I sure hope it happens."