The Loop
Jon Rahm, one of Europe's next superstars, is likely to be a no-show at next Ryder Cup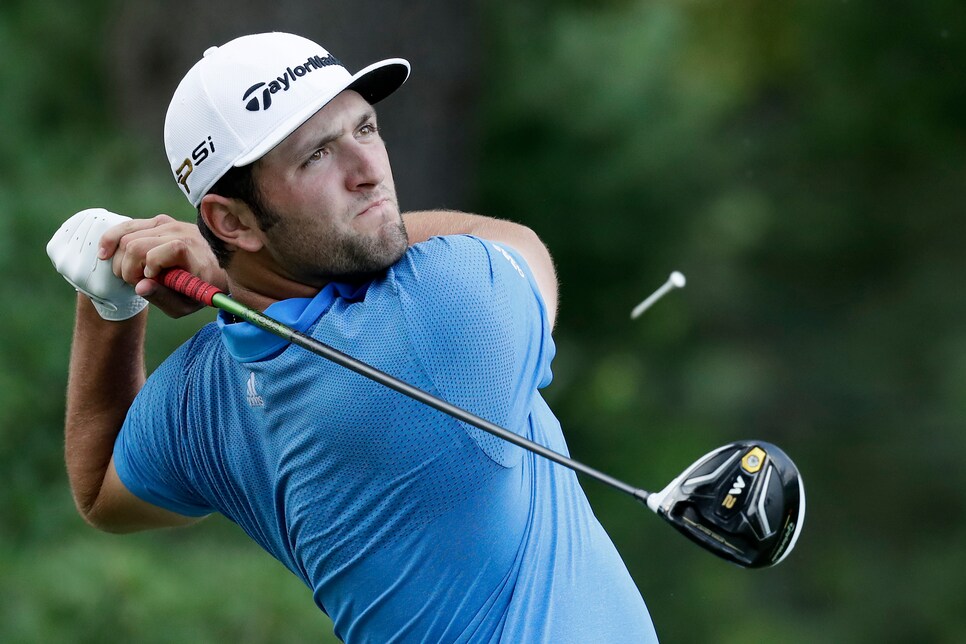 MELBOURNE, Australia -- Not that the European Tour needs any more selection controversies when it comes to the Ryder Cup, but in the wake of the Paul Casey and Russell Knox affairs earlier this year, the meteoric rise of Jon Rahm has the potential to cause another headache. The 22-year-old -- the world's top-ranked amateur during his time at Arizona State University -- posted two top-three finishes in his first four PGA Tour events as a professional and is many learned observer's tip to be golf's next superstar.
But as of now the young Spaniard is not a member of the European Tour and therefore -- like Casey -- ineligible for the Old World Ryder Cup side. And it is a situation that is not likely to alter any time soon. Speaking at the end of the opening round in the World Cup at Kingston Heath -- where he and partner Rafa Cabrera-Bello hold the first-round lead -- Rahm expressed enthusiasm for the Ryder Cup but sees membership of his "home" tour as something that will have to wait at least a year.
"I've thought about the Ryder Cup a lot," he said, after the Spanish pair combined for an opening foursomes round of 69, three under par and one shot ahead of the United States, France and China. "I so want to play in the matches; who doesn't? But right now I need to establish myself on the PGA Tour. Hopefully, I will do that and make it into the top 50 in the world. Once I do that, I will be able to play in the eight tournaments that count towards the PGA Tour and the European Tour -- the majors and the WGCs. That is the ideal scenario."
Rahm continued: "But unless I do something incredible soon, something that gives me a lot of stability on the PGA Tour, I won't be joining the European Tour just yet. I don't think I can play all the events I would need to play to be a member on both sides of the Atlantic. That is just too hard right now. I will definitely come back to play in the Spanish Open though.
"All of which is not to say that the Ryder Cup is not on my mind. The next one is in France and that is close to home for me. I will be doing all I can to be there. So to answer your question: yes, I will be joining the European Tour at some stage.
"I am very much a European, and I want to play there. But I have taken a different route to professional golf in that I have gone to college in the U.S. I just need to establish myself there before I think about being a member of the European Tour. Once I have the freedom to fly back and forth a bit more it will happen. It is my dream to represent Spain in the Ryder Cup."