News
Jon Rahm on American major streak, team success: "It doesn't matter" for Ryder Cup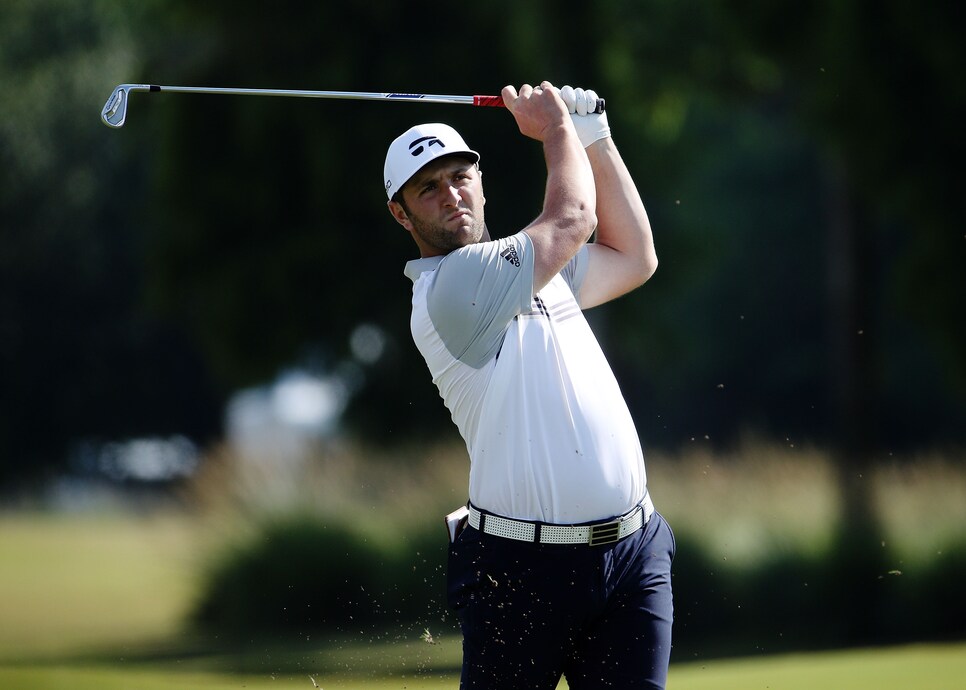 The Ryder Cup has transformed from a three-day exhibition into an event that permeates throughout the golf calendar. A sentiment that's become particularly true since the infamous formation of the United States "task force" following a humiliating American defeat at the biennial competition in 2014, and one seen on Tuesday at the Players Championship.
Jon Rahm can become the World No. 1 this week with a win or runner-up finish at TPC Sawgrass. However, one of the first questions the Spaniard encountered when speaking to the media dealt with the U.S. winning streak at majors, with all four reigning champs draped in red, white and blue. Combined with the American's resounding victory at Hazeltine in 2016, Rahm was asked if it was important for the Euros to strike a psychological blow in Ponte Vedra Beach.
In Rahm's estimation, not at all.
"I mean, I don't think it matters who's won the majors and who held the last Ryder Cup," Rahm said. "We are going to France, which is European territory, and this is one week a year. You know, you just need to play good that week. We've seen many times people play the FedEx Cup, win the FedEx Cup and go on to Ryder Cup and play bad. We've seen many people win majors and go to Ryder Cup and not perform well. At the end of the day, it's about just that week."
Rahm's position is understandable. Conversely, this is also new to him. Though he's expected to be a vital cog for the European squad, he'll also be making his Ryder Cup debut this fall. As the 23-year-old admitted, the Ryder Cup has the reputation for being a different animal.
"For what I've talked to people, apparently it's unlike any other. I'm going to be more nervous than I've ever been, I'm going to be more stressed than I've ever been and I'm going to be more overwhelmed than I've ever been," Rahm said.
And yet, Rahm articulated, at the end of the day, the past fades to the background come tournament time.
"When you're playing match play, one against one, it doesn't matter what they've done before, what they've done this year and what they haven't done, it really doesn't matter, anybody can win in match play," Rahm said. "I don't think a European winning here or not is going to make a difference. The Americans sure have a great team. It's an amazing team. World Ranking-wise alone they're amazing. The worst player is top 20. The Europeans is top 25, it's not a big difference, but it's amazing how good of a team they're going to have this year. It truly will be a hard test for both teams to be able to win it."
This year's Ryder Cup begins on Sept. 28 at Le Golf National outside of Paris. The Americans have not won on foreign soil since 1993.