News
Jon Rahm had a temper tantrum for the ages on Friday at the U.S. Open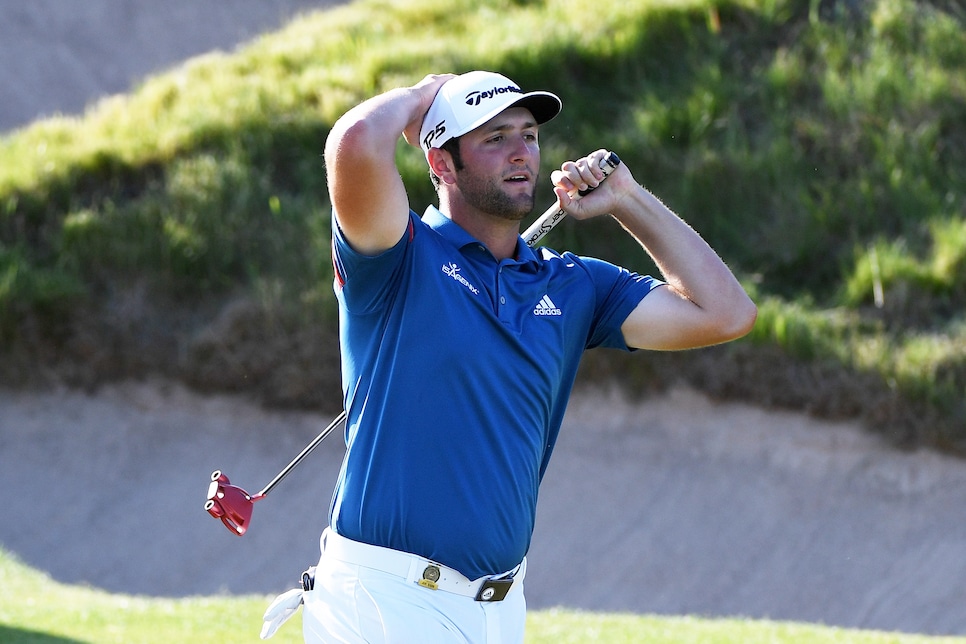 ERIN, Wis. -- Jon Rahm's stellar play has been one of the stories of the season. Unfortunately, it's his behavior at the U.S. Open that's now drawing headlines.
Heading into Erin Hills, there were growing whispers that Rahm's emotional outbursts were getting out of control. Golf Digest's Tim Rosaforte first reported the issue at the Players Championship, followed by Chris Solomon at No Laying Up witnessing the Spaniard's poor disposition at the Memorial.
In a disastrous Round 1 at Erin Hills, Rahm did little to dispel this concern, as fits of rage were caught multiple times on camera. But on Friday, heading for a missed cut, Rahm had a meltdown for the ages.
From ESPN's Kevin Van Valkenburg:
Here's part of the temper tantrum in question:
Rahm's defenders will point to his age, but this type of conduct isn't tolerable from a toddler, let alone a rising star of the sport. He's acknowledged his composure issues in the past, telling Jaime Diaz, "Obviously, I'm an emotional player, and that can present challenges. But, hey, that's golf, that's life and something I need to learn from and make sure I don't do it again."
After his Friday round, in which he shot 73 to miss the cut at five-over par, Rahm elaborated on his anger outbursts, saying they're actually helpful.
"It does help me," he said. "I know golfers are supposed to try to internalize everything. I wish I could. Every time I try to keep it to myself. Just imagine a Coca-Cola bottle. You shake it once. You shake it again. Once you open it, it's a complete mess. That's what happens when I try to keep it down. I'm going to miss a shot that's not that bad and I'm going to lose it. Sometimes I need to get mad."