The Loop
No one has ever laughed harder at their own dad joke than Lightning coach Jon Cooper
Last year, the Tampa Bay Lightning didn't hang around very long in the Stanley Cup Playoffs. In 2020, they stuck around until the very end, outlasting the Dallas Stars in six games to raise the most famous trophy in sports.
Should there be an asterisk on the Bolts' Cup this year? The consensus among experts and fans is yes, there should, but a good asterisk. This Cup may have been the hardest one to win. The Lightning and Stars were away from home and away from their families for two months, or, as Lightning coach Jon Cooper put it during a postgame interview with ESPN's Scott Van Pelt, they were gone for the entire baseball season.
That's what made this Cup extra-rewarding. Not only do the Lightning get to celebrate getting a massive monkey off their back, but they get to go home and celebrate it with friends and family. Cooper seems particularly excited, so excited that he laughed as hard as he possibly could at his own dad joke when his victory press conference ended on Monday night:
This, my friends, is the face of a man who is ready to get the hell out of the bubble: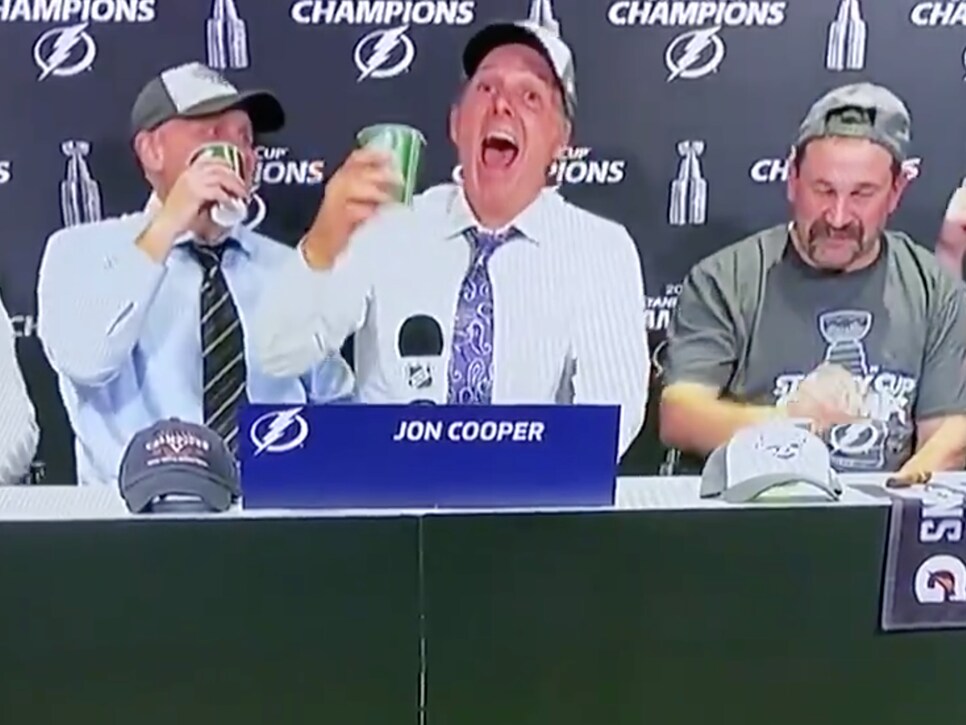 What an absolute maniac. For those wondering, the "35 pounds heavier" is referring to the Cup, which weighs 35 pounds. Now that you get it, feel free to laugh like a madman or mad-woman, just like Cooper. HAHAAHAHAHAHAHAHAHAHAHAHAHH GOOD ONE JON!
All kidding aside, this was both hilarious and awesome to watch. Laugh away Jon, laugh away, you've earned it.