The Loop
Johnny Miller once had a Jordan-Spieth-Masters moment, and it haunted him for the rest of his career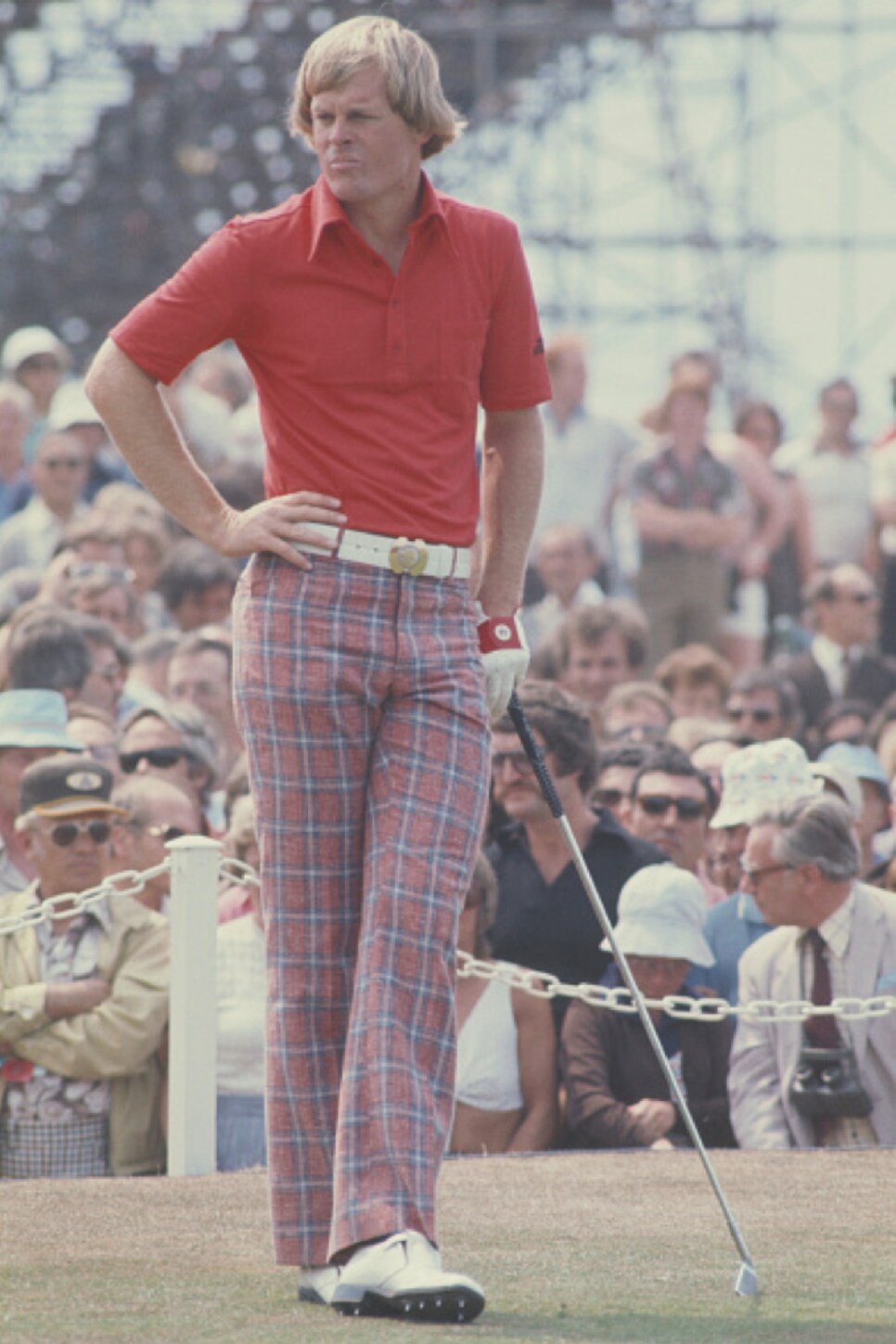 Jordan Spieth will make his first start since his rough back nine at the Masters when he tees it up at next week's Players. And NBC's Johnny Miller will be one of the observers most interested in seeing how the young star reacts. You see, Miller had an embarrassing moment of his own early in his career -- and it haunted him for the rest of his days on tour.
Miller brought up this memory when asked about Spieth's quadruple bogey at Augusta National's 12th hole during a conference call with reporters on Thursday. It's not so much, the tee shot that Miller is worried about, but rather Spieth's third shot on the hole, which also found the water as he lost his five-shot lead.
"He's never hit a shot that fat with a perfect lie at Augusta probably in his life," Miller said. "He didn't just hit it a little fat, it barely got to the creek."
Miller compared it to an embarrassing shank he had on the 16th hole at Pebble Beach during the final round of the 1972 Bing Crosby. No, the Crosby wasn't a major, but it was held in almost the same regard by tour pros in those days. And coming from such a brilliant ball-striker like Miller, the shot was just as stunning. Here's how Dan Jenkins described it in Sports Illustrated:
On the 16th Miller shanked a seven-iron more skillfully than any trick-shot artist could ever do. Just cold-shanked it. A pitchout, a lateral, the worst thing that can happen to a golfer; a ball that goes off the heel of the club face and squirts directly at the gallery. A Spiro special. "I haven't shanked a shot since I was 12 years old," Miller said later. "I'd forgotten what it was."
And apparently, Miller, then 24, never forgot about it after. Miller wound up losing to Jack Nicklaus in a playoff, but the bigger scar was having to deal with the thought of that untimely shank constantly creeping back into his head under pressure.
"I never have not had the thing come into my being on the back nine on Sunday," Miller said. "'You're not going to shank it like you did back in '72, are you?' So, I mean, you can imagine what (Spieth's) going to have to overcome every time he gets a chance to win. . . . He's going to be thinking with the lead on the back nine, I hope I don't fall apart like I did at Augusta. It's significant. Not that he can't overcome that, but he's going to have to go through that thought that will haunt him for a long time. It was an amazing meltdown. It really was."
Miller points out he was able to overcome this mental hurdle and win a lot after that, including his two majors. The good news for Spieth is he already has two major victories to draw from under pressure as well.
So how did Miller address his demons? He said he switched to his dad's 30-year-old irons because they had a sweet spot that wasn't as close to the hosel. Spieth probably isn't going to start using his father's old wedges, but Miller thinks he's going to have to find a way to answer a certain nagging question in his head.
"But I did have to address that, and Spieth will have to address ,'Am I going to totally lay the sod over it on the back nine in a big championship like I did at Augusta this year?'" Miller said. "All those things -- that's why golf is such an amazing game because you have time to have all these good thoughts and hauntings.
"You have to trump it. You can't just take it back after that first thought, that's for sure. There's a real knack to winning and closing the deal, and a lot of guys never do -- they're just not made up to be closers, and even to deal with the bad thoughts that come, they're just not able to deal with it."