The Loop
Johnny Miller on Tiger Woods: "He needs to quit being Ponce de Leon looking for that fountain of youth"
Tiger Woods parting ways with Sean Foley has opened the door for a flood of suggestions about what the 14-time major champion should do next. While Woods would probably be wise to ignore most, he might want to listen to another Hall of Famer who had to deal with back issues.
Johnny Miller made swing adjustments during his career to help preserve his back, and on Tuesday, the Golf Channel on NBC analyst offered his own advice for Woods.
"That's the main reason why I switched my game. I had a very upright swing and started having back trouble, and had to basically flatten it out and play for a little draw. It sort of saved my back," Miller said during a conference call previewing the final three legs of the FedEx Cup Playoffs. "If I was working with him, that's what I would base his primary shot ... [it] would be that kind of shot, back in your stance a little bit and just release the right side down the line. I think that would help him a lot."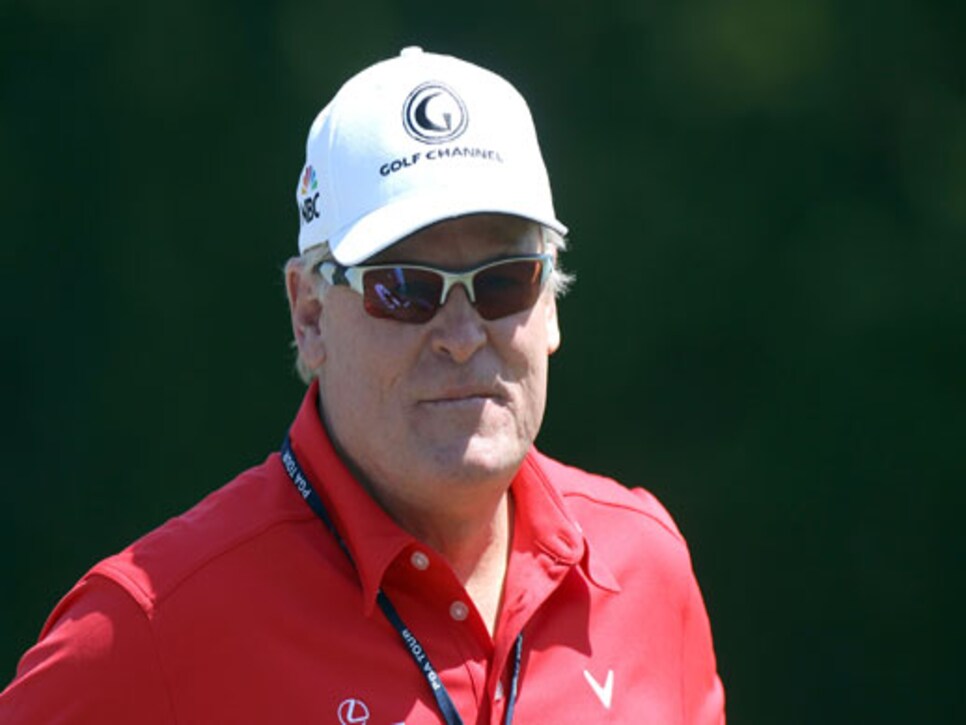 Miller said Woods has become too one-dimensional in his ball-striking and that he relies too much on hitting a fade. The two-time major champ also thinks the 38-year-old Woods is "looking for too much," something that extends to his off-course workouts designed to get him more power.
"He should just go play golf. He can be very athletic. There's the target; you swing at the target. You don't swing way left. You swing at the target. It's a very simple thing," Miller said. "He knows enough to tell most coaches what to do. He needs to quit being Ponce de Leon looking for that fountain of youth. He's looking for explosive power. What he really needs to do I think with the long game is swing a little smoother instead of exploding into it and blocking everything right and flipping it left."
Miller noted the great players from his era weren't nearly as reliant on swing coaches and he was no exception. Instead of working closely with an instructor, Miller learned from a close group of three other players: Lee Trevino, Tony Lema and Chi Chi Rodriguez.
"My theory was I had four different guys grooved, and they weren't all going to choke on the same day. Somebody was going to play good," Miller said about his multiple-personality swing.
So there you go, Tiger. Your options are limitless. Try not having a coach. Try having a new coach. Try not working out. Try playing a draw more. Try just playing. Try copying another player. Try copying a few other players. OK, we'll stop now.