The Loop
Johnny Miller, Nick Faldo & David Feherty headline NBC/Golf Channel's Olympics Crew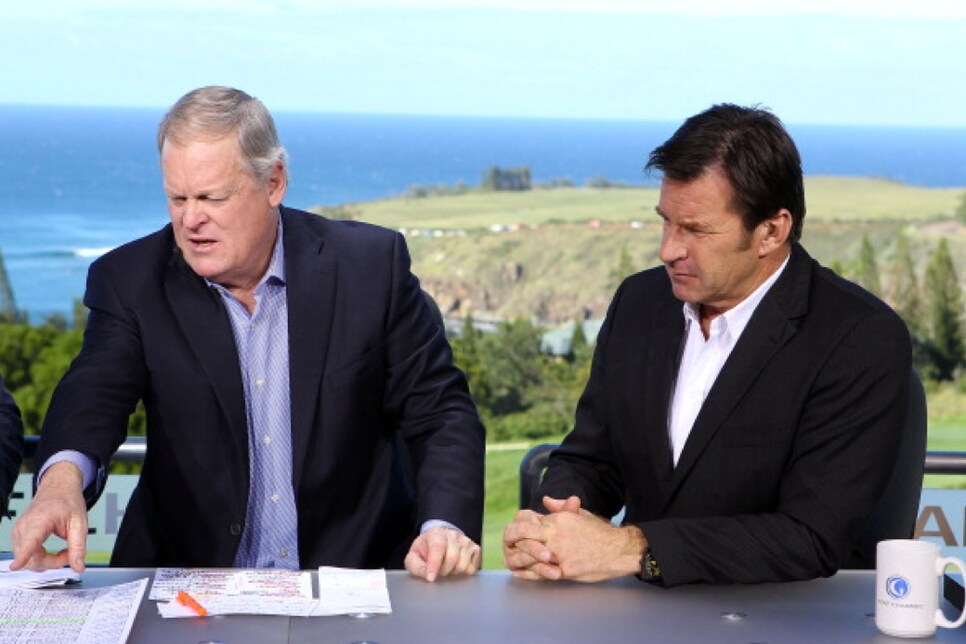 Golf's return to the Olympics this summer might lack some of the game's biggest stars, but when it comes to TV analysts, all the heavy hitters will be there. NBC Sports announced its coverage team for the Games on Golf Channel and both Johnny Miller and Nick Faldo are heading to Rio.
Miller's usual booth partner, Dan Hicks, however, will not be by his side. No, the longtime duo didn't have a wardrobe spat. Hicks will be returning to his usual Olympics swimming play-by-play duties. Not a bad gig, either.
Serving as play-by-play men to Johnny and Sir Nick during the men's competition (Aug. 11-14) will be Terry Gannon and Steve Sands. David Feherty will also be part of the coverage (as both an analyst and an on-course reporter), as well as Peter Jacobson, Roger Maltbie, Curt Byrum and Todd Lewis.
For the women's event (Aug. 17-20), Gannon and Sands will also do play-by-play. They'll be joined in the 18th tower by Annika Sorenstam and Judy Rankin.
Golf Channel's wall-to-wall coverage of the event is fantastic news for golf fans. It means golf-knowledgable people will be handling the broadcast and that viewers will be able to see both tournaments in their entirety. Between Golf Channel and live streaming on NBCOlympics.com and the NBCSports Live Extra app, fans can watch 130(!) hours of live coverage.
And now it means we'll get to see/hear more of Miller this summer. We just hope Johnny has been studying up on the grain down there.