The Loop
John Daly: "I wasted my talents"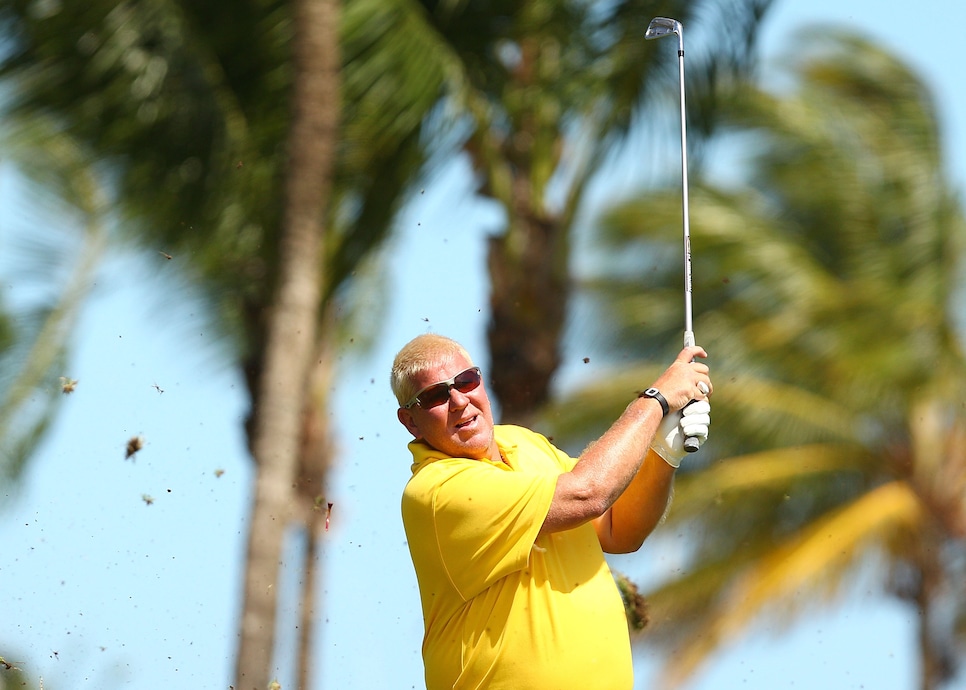 John Daly turned 50 last week, and is set to make his PGA Tour Champions debut at the Insperity Invitational in Texas this Friday. Talking with reporters ahead of the event, Daly was asked if this juncture was prime for career reflection, and the two-time winner was candid in his response.
"I think I wasted my talent in the '90s, especially towards the later part of the '90s," Daly said. "All the money was coming in, and I didn't work hard enough at it. I didn't do the right things to prepare myself to win golf tournaments. You know, that's definitely on me, and I admit that. But that's just not the case anymore for me. I'm just kind of a grinder now, but I think my mental attitude is 10 times better than it was in the '90s."
Daly's big drives, anti-establishment manners and extraordinary self-awareness made him one of the sport's fan favorites. Alas, hard partying, substance problems and a lack of mental fortitude kept Daly from sustained success on the course. Despite winning two majors, the Arkansas native managed just three other PGA Tour victories.
"Being kind of a blue-collar guy, I taught myself how to play the game growing up, I didn't have anybody coaching me on how to manage a golf course and definitely how to manage my life," Daly admitted. "Right now I'm in a great place, and I just wish I had the physical ability now that I had in the '90s. It would be probably a lot more fun."