Bombs
Joaquin Niemann's caddie bet him that he couldn't drive the green. Guess what happened next
A good rule of thumb is to never bet against a tour pro to pull off a hero shot, especially when said tour pro is the 29th-ranked golfer in the world. Sixty percent of the time, you'll lose every time.
Joaquin Niemann's caddie apparently doesn't live by this rule, and it cost him on Wednesday, though we're not sure how much. At what we assume is the par-4 12th at Concession (the only drivable par 4 on the course), host of this week's WGC-Workday, Niemann's caddie Gary bet him he couldn't drive the green. It was 308 yards to the front edge, and Niemann wailed away, nearly hitting Marc Leishman up on the green in the process:
Love the immediate stare down at his caddie from Niemann, as if to say "uh oh, that's going to hit the group ahead." Appears like it didn't, but in case it did Niemann knew where to direct the blame: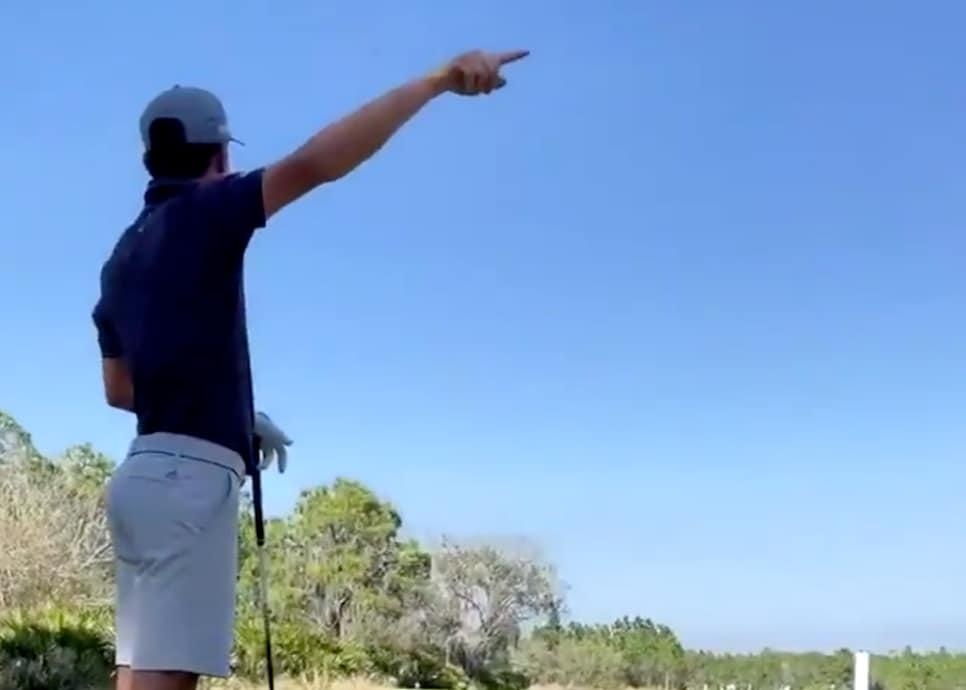 Not only did Niemann win the bet, he also blamed his own caddie for his drive reaching the group ahead. Some friend.